Last weekend I got a new camera lens (a Canon 17-40mm) and I'm beginning the process of paring down my lens collection. Currently I'm holding:
Canon 50mm prime 1.8
Canon 17-40mm "L"
Tokina 12-24mm
Canon 28-135 IS
Since this is more lenses than I can even carry in my camera bag (not including the Canon 420ex external flash), I'm selling one off. And the one I'm selling is my main workhorse lens for the last 4 years or so: the 28-135 IS. While I'm sad to see this lens go since it's so versatile, I'm happy to have finally upgraded after so many years.
Hopefully Sascha will pick up the 28-135 since he's been using the 18-55mm kit lens (!) for years now and his second kid is on the way. Here are some photos of the lens which I took a few minutes ago: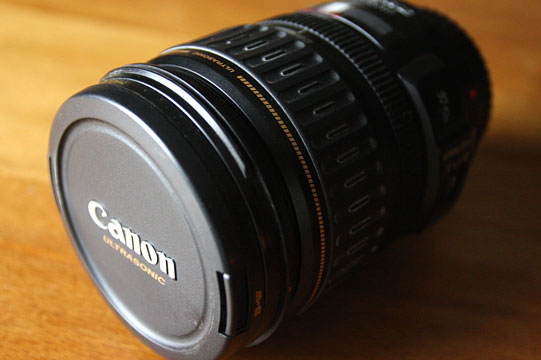 I've gotten years of incredible photos out of this lens from all around the world: DC, LA, Tokyo, Hong Kong, etc.