U.S. Express – Real American
I was contacted last week about DJ'ing in Chengdu at an Olympics-themed event that's featuring DJ's from 8 different countries. Naturally, I'll be there repping the US. Since I already have my flag and bandana ready to go (from Big Love Music Festival), I agreed to participate right away and began thinking about which songs to include in the ultimate set of ironic DJ patriotism. Here's what's on the playlist so far:
2012 Olympics Team USA DJ Set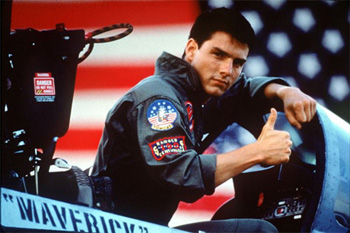 This is for a set of about 45 minutes:
Steppenwolf – Born to Be Wild
Jimi Hendrix – Star Spangled Banner
U.S. Express – Real American
Guns & Roses – Welcome to the Jungle
Mortal Kombat – Test Your Might
Trick Daddy – Let's Go
Wu Tang Clan – Triumph
Red Hot Chili Peppers – Can't Stop
The Beach Boys – Surfin' U.S.A.