Recent Music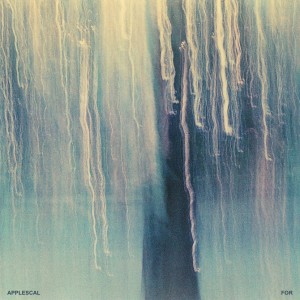 This week I discovered some fantastic new European musicians:
Applescal from Amsterdam, a deep house producer
Chinese Man, a trip hop and reggae trio hailing from Aix-en-Provence in the South of France
Applescal – Airport
Applescal released an album earlier this year titled For, which is the one I have been listening to on repeat. My favorite tracks on the album are Airport and Matter, the former is below.
The album artwork for their recently released album is beautiful also. It's pictured at right and appears in the Soundcloud song embedded below.
Chinese Man – One Upon a Time ft. Tumi
Chinese Man a collective that has existed for over ten years, which I am now just discovering. The album series which I've been listening to is called The Groove Sessions but you can find a collection of other songs on the Chinese Man Soundcloud. Their sound is very analog, warm and organic, and reminiscent of other European contemporary artists like Wax Tailor, C2C, and Birdy Nam Nam. Their songs frequently feature guest vocalists and rappers, like this one which features South African rapper Tumi Molekane.
Recent Articles
One Video
A live remix project created by Japanese musician Shawn Wasabi, using a custom-made Midi Fighter (made by DJ Tech Tools). His timing is so precise that without looking at the video you would have no idea that this is performed live. Composed using pieces of 153 different songs that were cut up and re-contextualized into this final piece. The bubbles 1:09 into the video are a terrific small detail.