As in, my personal Myspace profile. Rest in peace.
How long has it been? At least 8 years. We had a good run, Myspace. But somewhere between you getting bought out and competing directly against Facebook, fate had it in for you to annoy the shit out of me.
But I have to say: quitting you wasn't easy…
…because Myspace asks you over and over if you're sure you actually want to delete your Myspace account. I have no idea how someone can reach the fifth tier of "Are you sure?" questions on accident.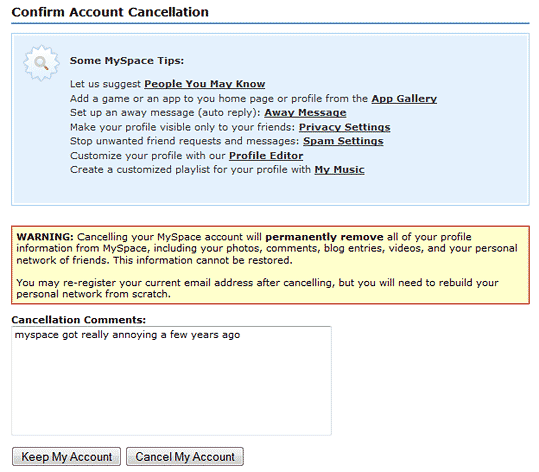 Hooray! No more Myspace.