Chinese New Year is the biggest holiday of the year in China, and every year I'm looking for an opportunity to visit somewhere new. This year I booked some shows in Xinjiang, the Northwestern region of China that borders Kazakhstan and Pakistan, both in the capital city and a further removed oil city called Karamay.
Although this was my second time in Xinjiang (the first was in 2007 to perform in the capital city of Urumqi), it had changed drastically. In 2009 the capital city came under attack by ethnic minority secessionist rebels, who seek to create a new state called East Turkmenistan. The attack left thousands dead and transformed the entire region into a police state.
These are my photos from the week long trip.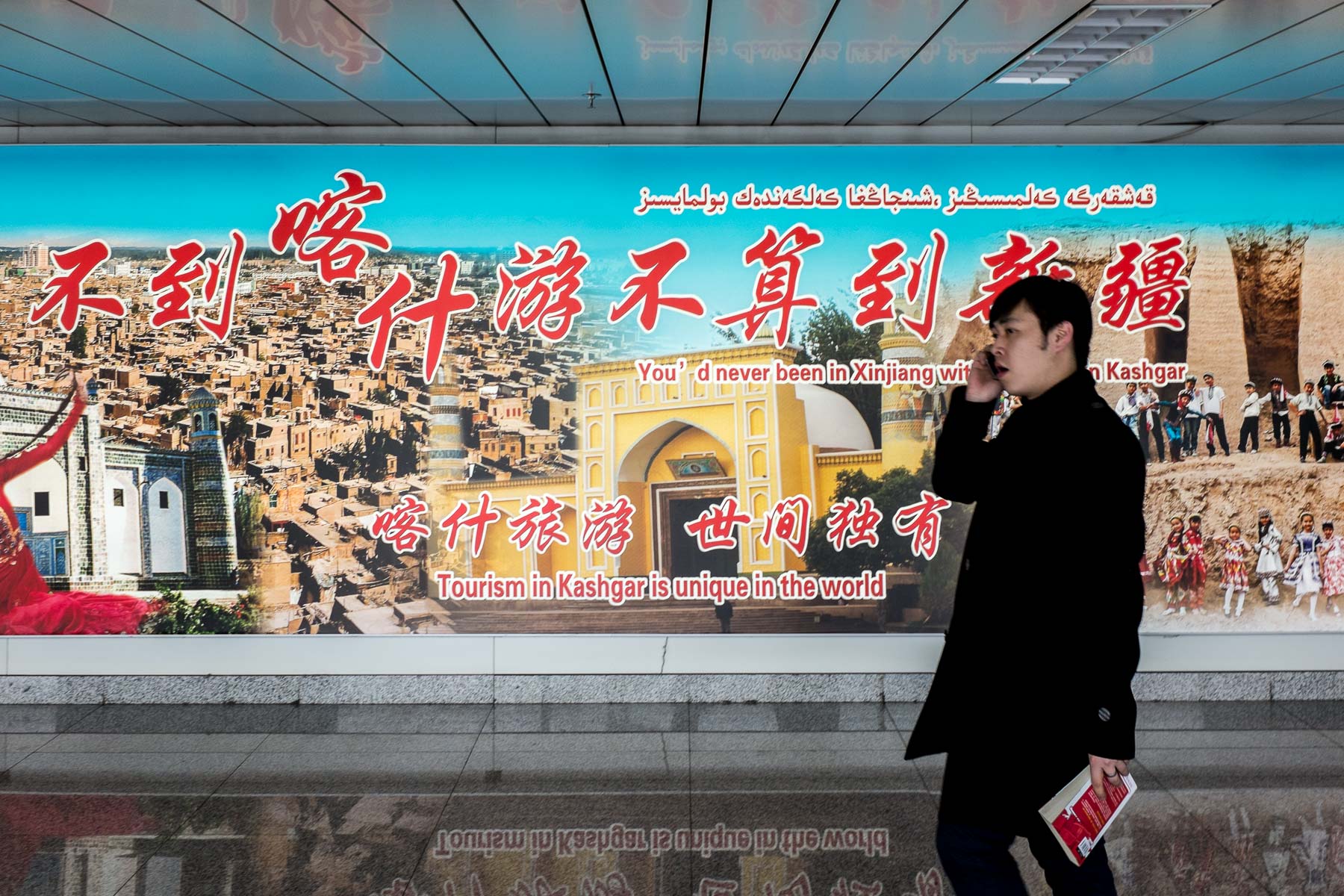 "You'd never been in Xinjiang without seeing Kashgar". The adventure starts in the airport.
Fireworks above the Xinjiang capital, taken on the first night of Chinese New Year.
Virtually every building in the region has both a metal detector and guard present. The feeling of tension and paranoia is palpable, but most guards and citizens seem to just be going through the motions for the sake of it.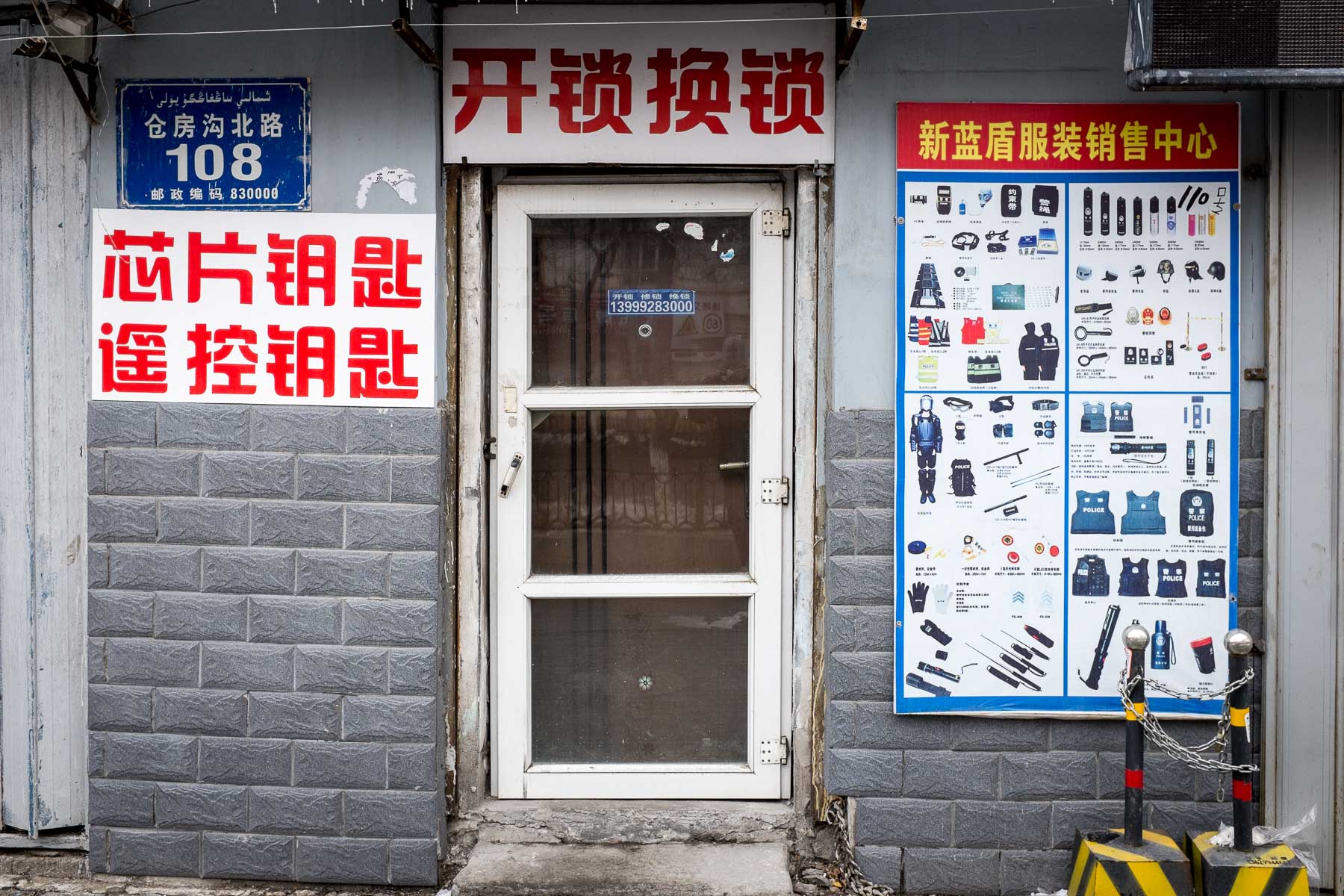 I saw a lot of shops exactly like this in the capital city of Urumqi selling police and riot gear. Helmets, batons, body armor, and the like.
Propaganda signs like this are ever-present in the Xinjiang capital. This is one of the more innocuous ones and says: "Keep up with the times. Extend the military safe zone and work to promote the advancement of your neighborhood."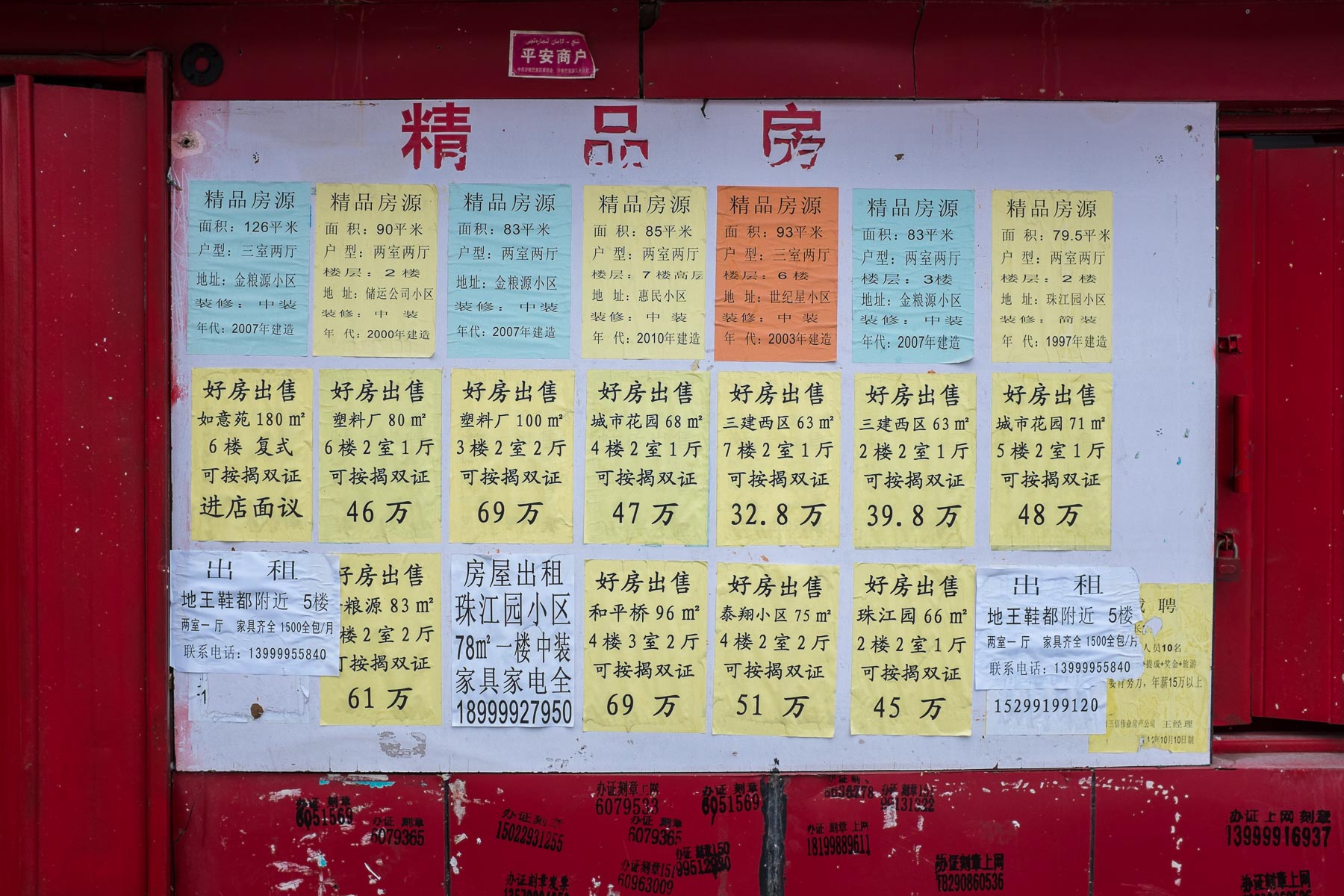 Apartments listed for sale. The most expensive one is around $115,000 and is 96 m2.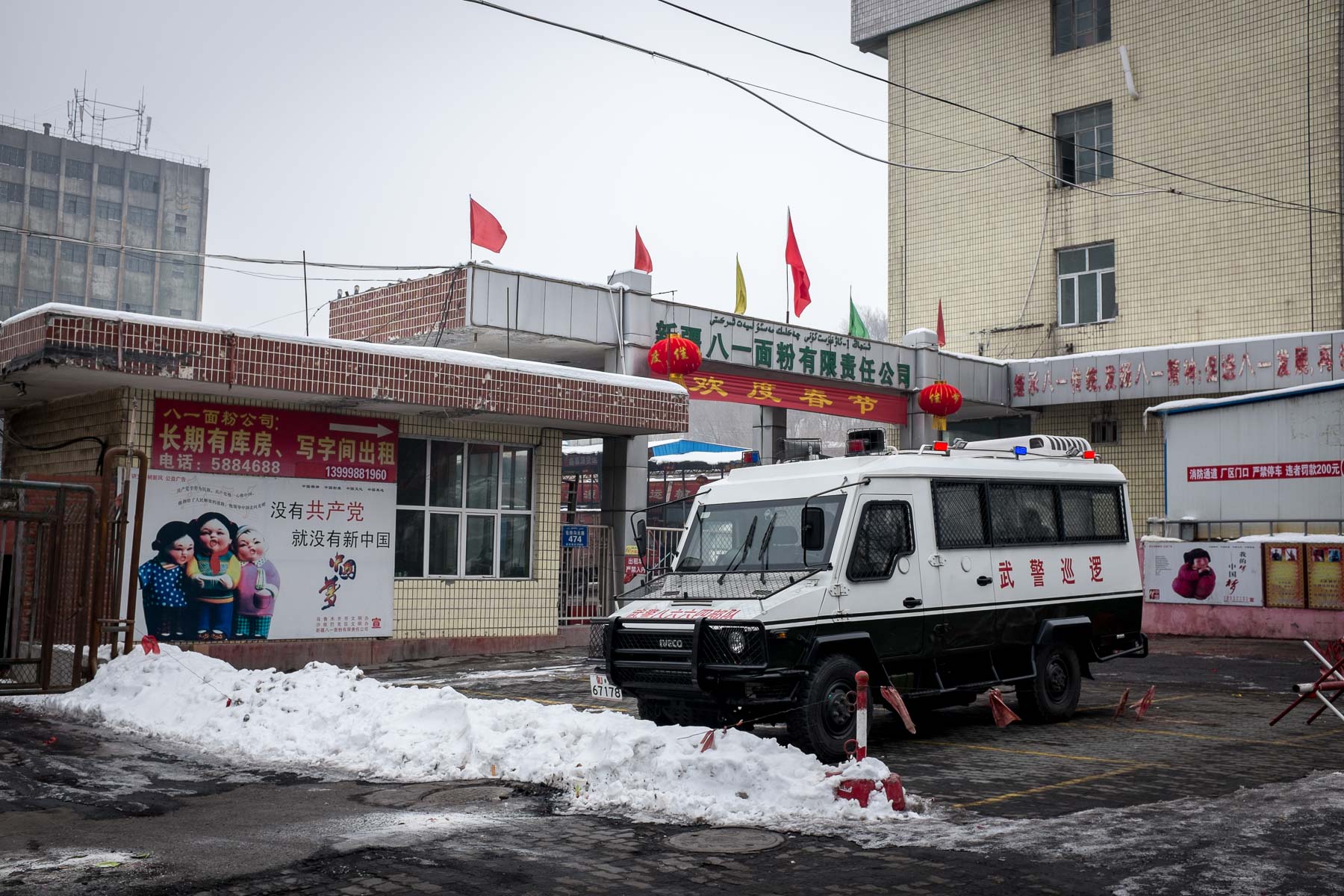 One of the many street tanks that I saw in Urumqi. Moments after taking this photo, three soldiers carrying assault rifles approached me and told me to delete the photo that I had taken. Two were very unfriendly and one was reasonable and said to me in Chinese, "Look, just delete the photo and we have no problem". I deleted the last photo I took in front of them, leaving others that I had taken in rapid succession intact.
The sign on this door says: "Have your identification ready for examination. Open your bag and prepare for it to be checked". These signs and bag checks are very common, although they seemed to do little more than provide the facade of security.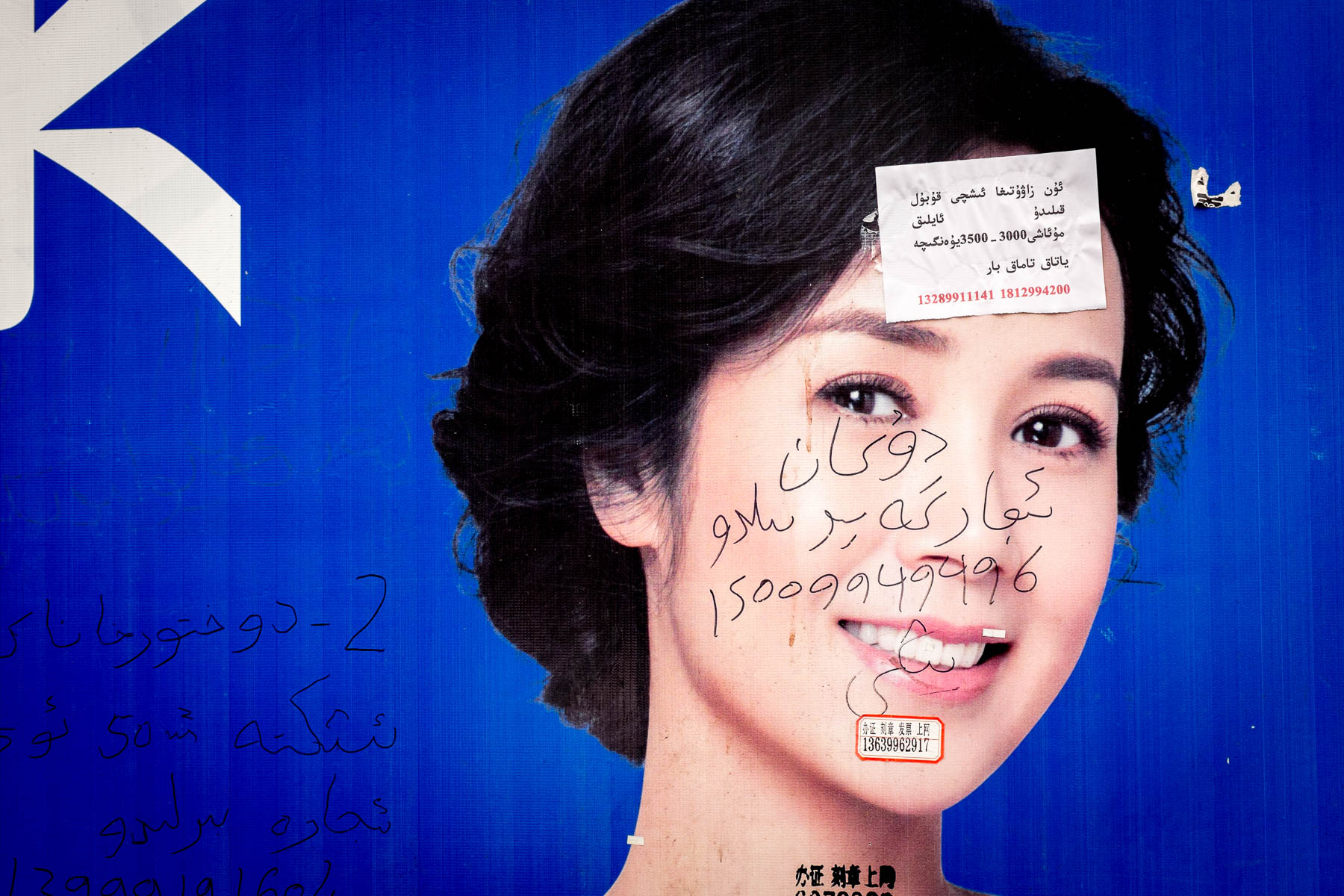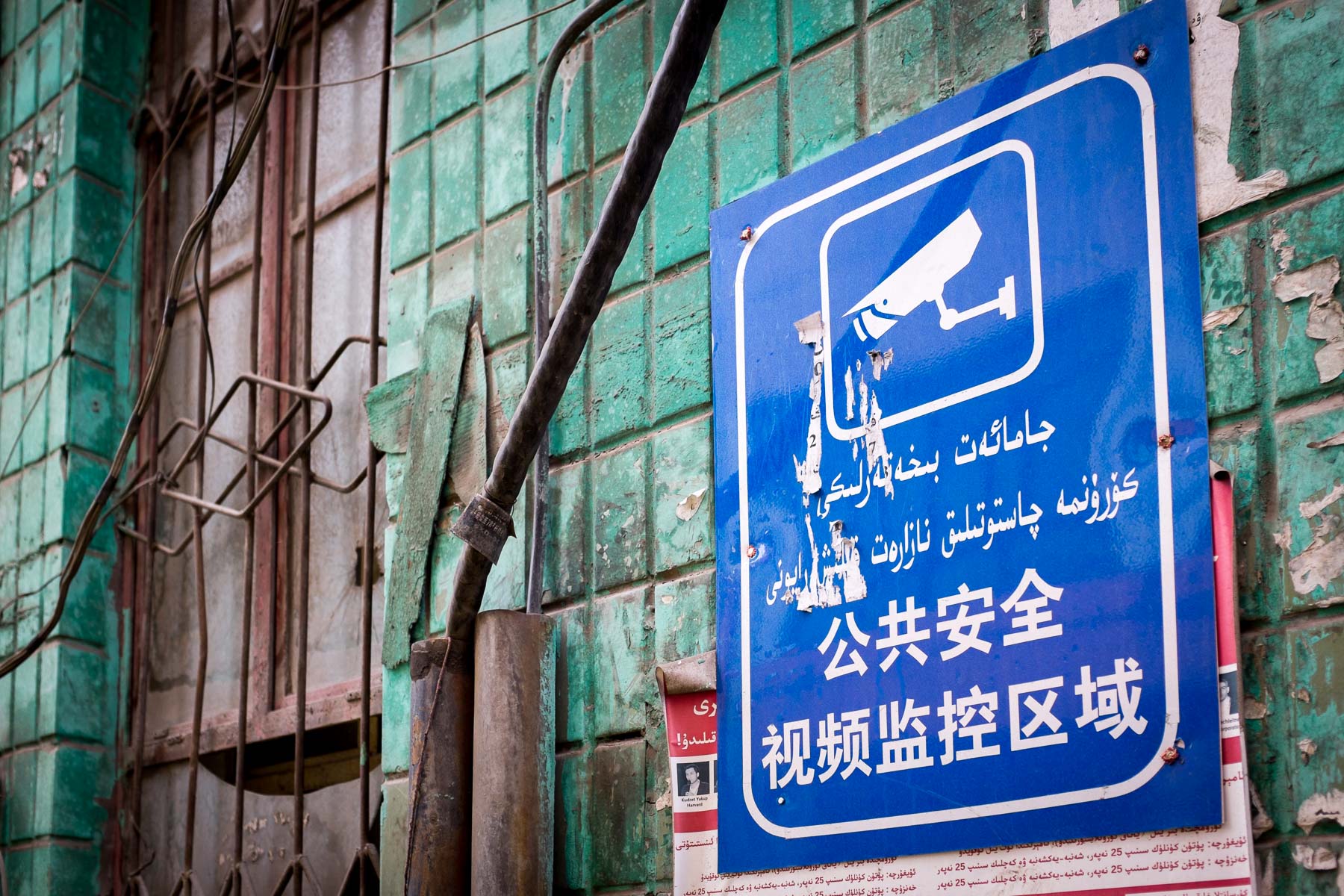 "You are being recorded for public security."
I got my hair cut here. The people inside were very kind and did a great job. They were Uyghur minorities but spoke good Chinese.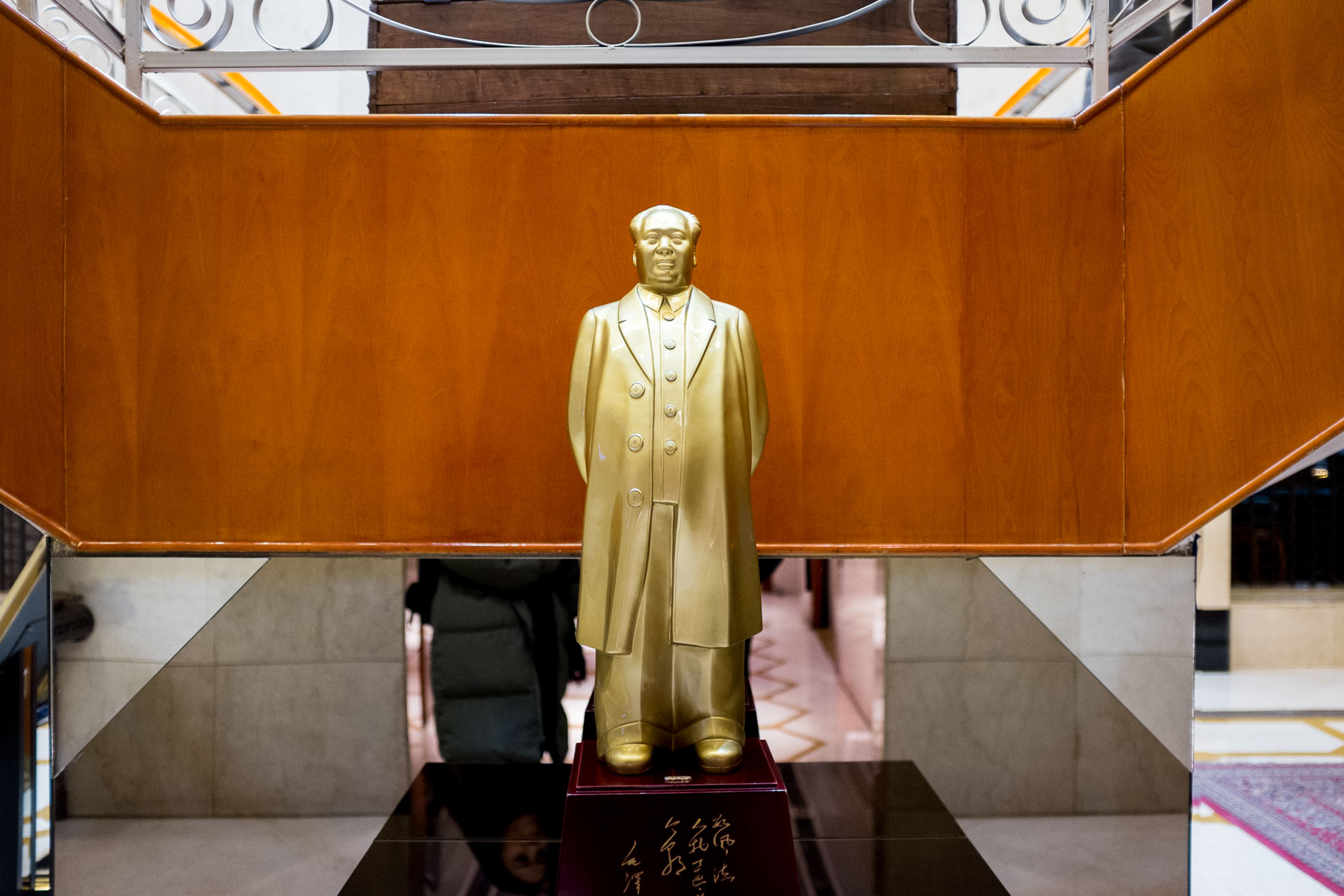 Golden statue of Mao Zedong in the lobby of my hotel. His pants remind me of the silly way they cut North Korean suits.
Colorful equipment in the DJ booth at the first venue that I played at in Urumqi, called Shark Bar. They had a large aquarium with actual sharks swimming in it. When I asked the owner what having sharks in a bar is like, he said "It's good, sharks are healthy animals and they don't ever get sick."
This fast food chain is everywhere in Xinjiang, but nowhere else in China that I've seen. It's halal barbecue and very expensive for fast food ($12-15 per meal).
The Education Hotel where I stayed in Urumqi. The Chinese name sounds much nicer than the English name: ????, or Snow Lotus Hotel.
Cassidy, my girlfriend, came with me and visited Xinjiang for her first time.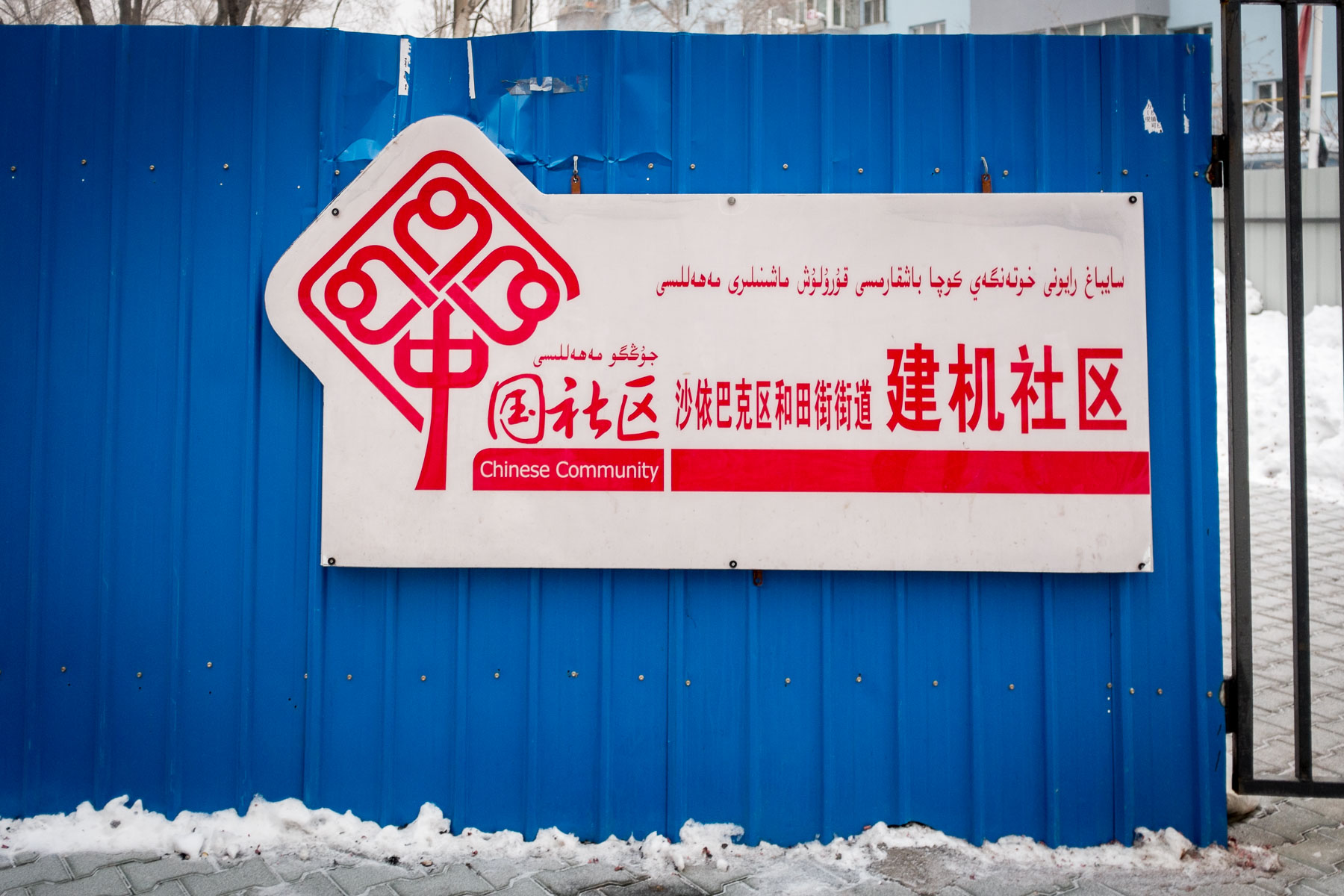 A "Community Area" with not much but this solitary sign.
These massive, BRT overpasses criss-cross downtown Urumqi.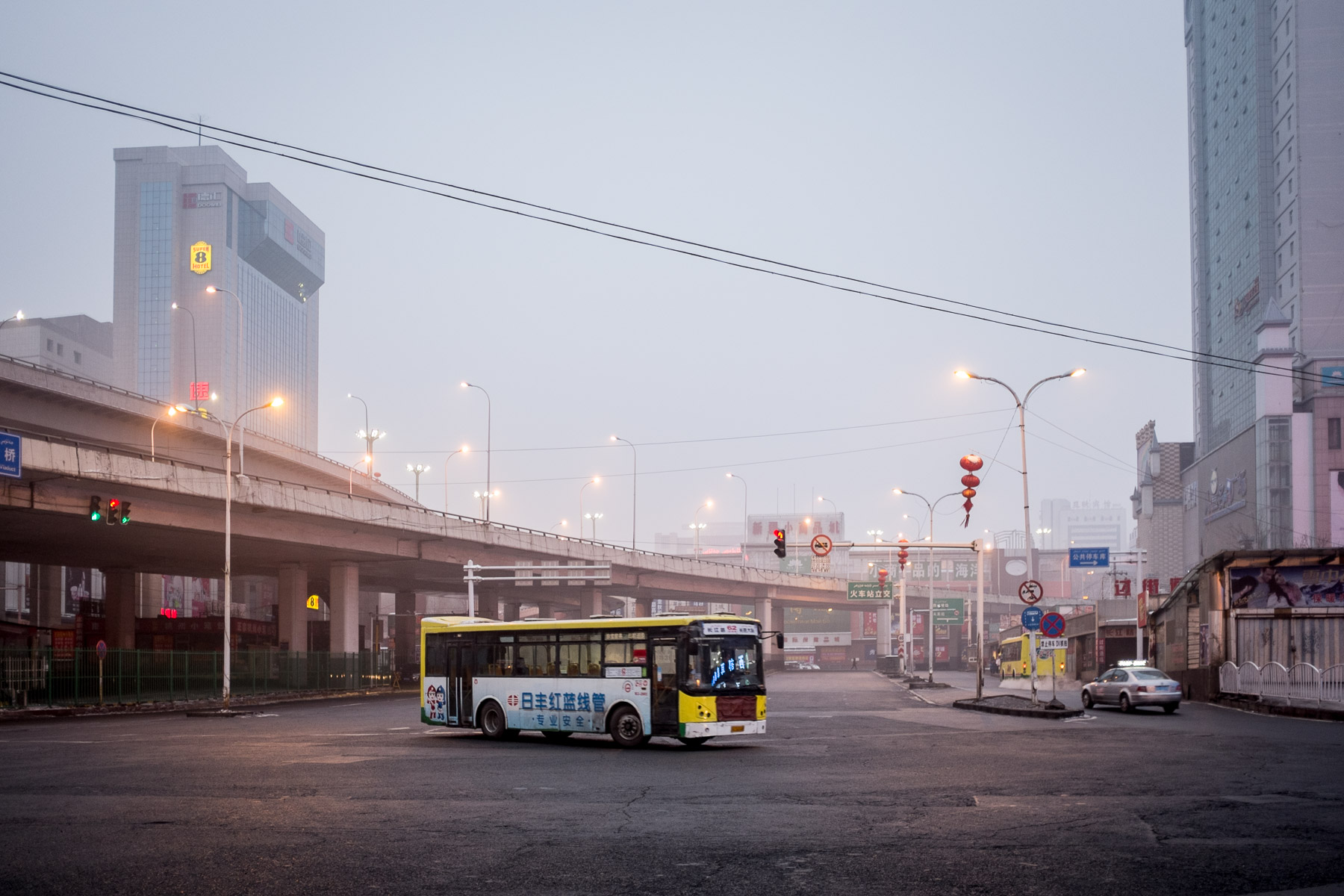 The quiet streets of Urumqi on the first day of the Lunar new year.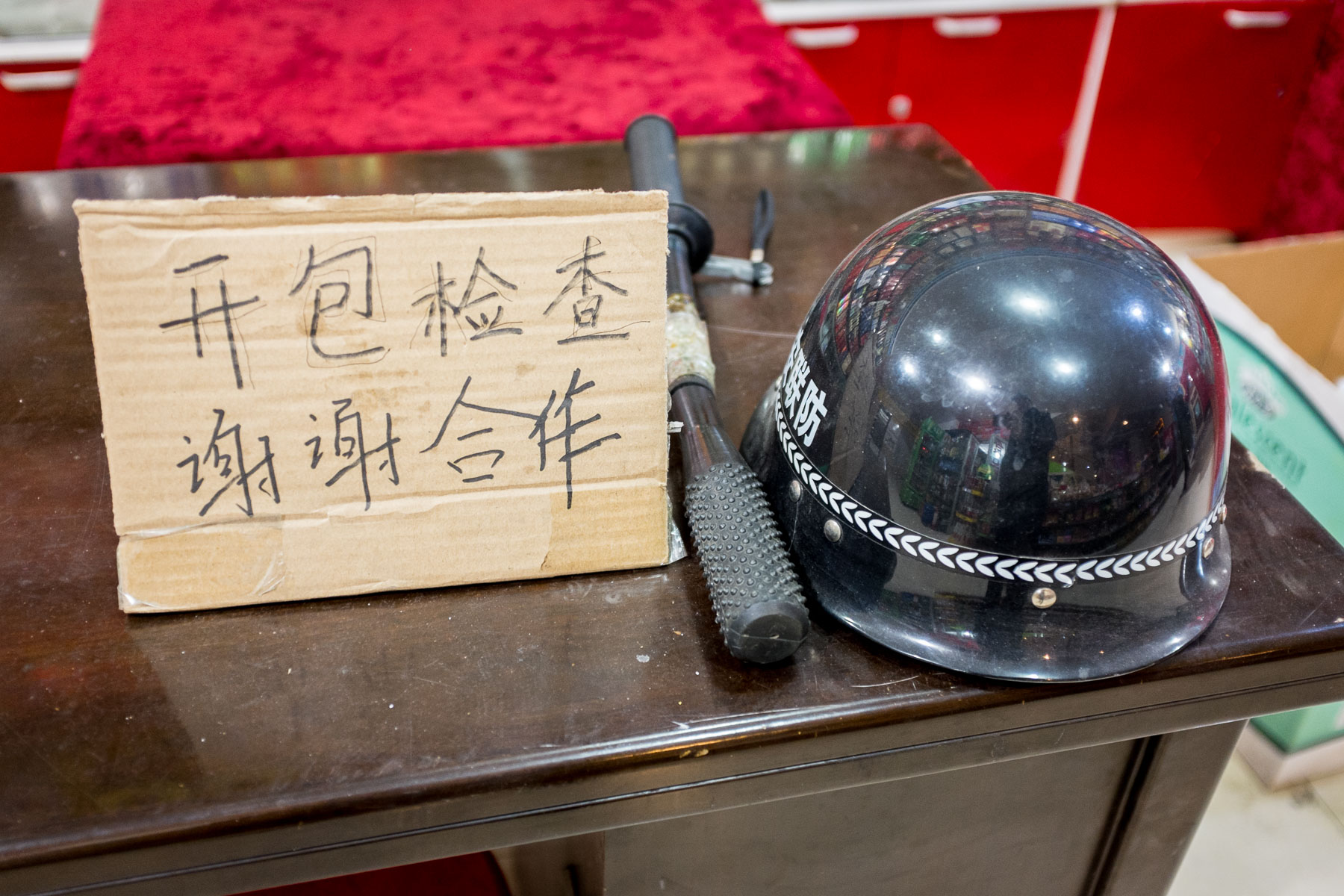 A "Please prepare to have your bag checked, thank you for cooperating" sign. These were everywhere in exactly the same arrangement: sign, baton, helmet.
Beef noodles in Urumqi. Almost all meals in the city are halal, denoted by signs which you commonly see on the walls of restaurants (?? in Chinese).
We went skiing an outside of Urumqi at a place called ?????. It was fun and the conditions were good.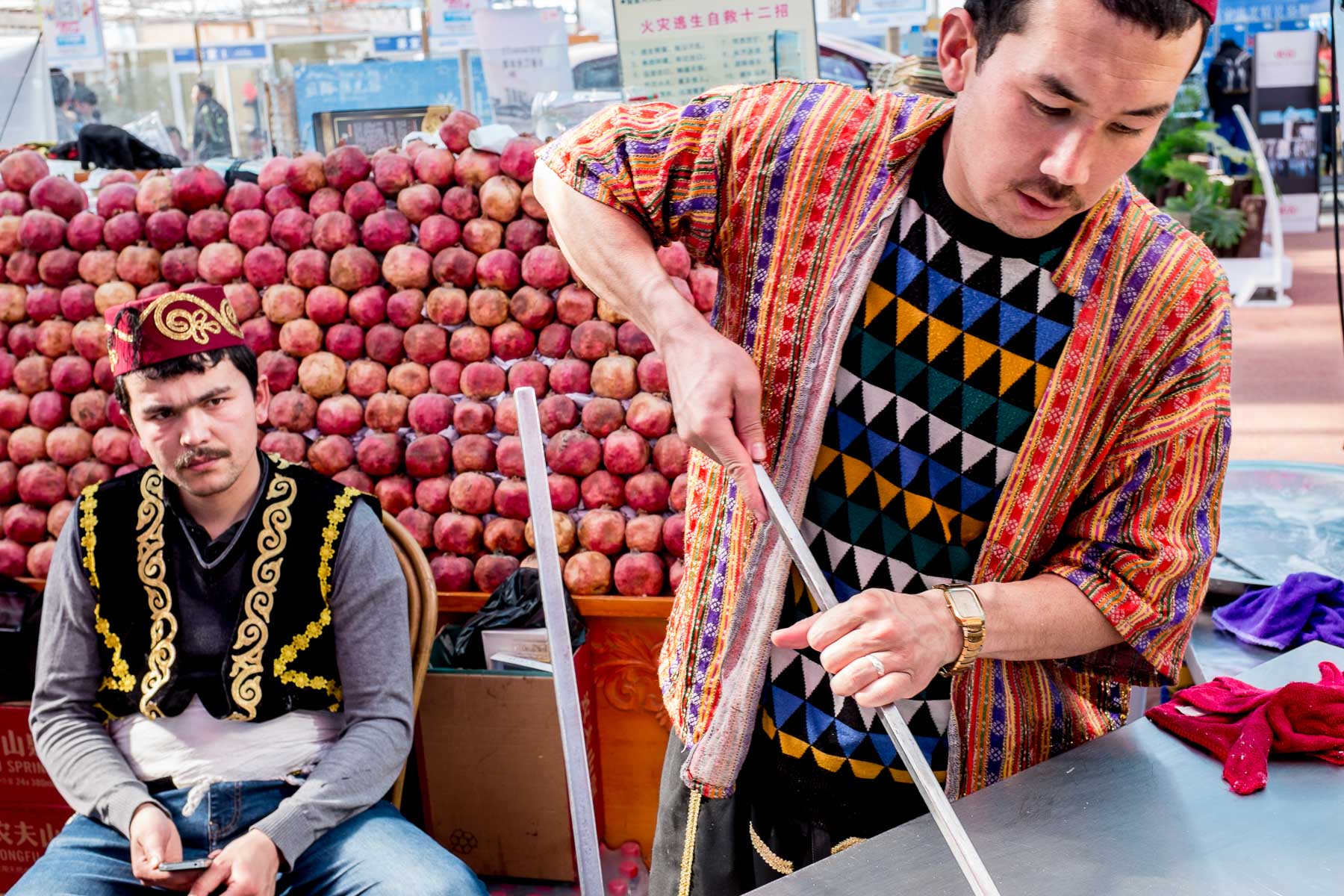 Vendors selling Xinjiang ice cream inside a ski lodge.
When they extract the ice cream and put it on the cone, they play a little game: they extend the cone for you to grab, then repeatedly spin it away from you.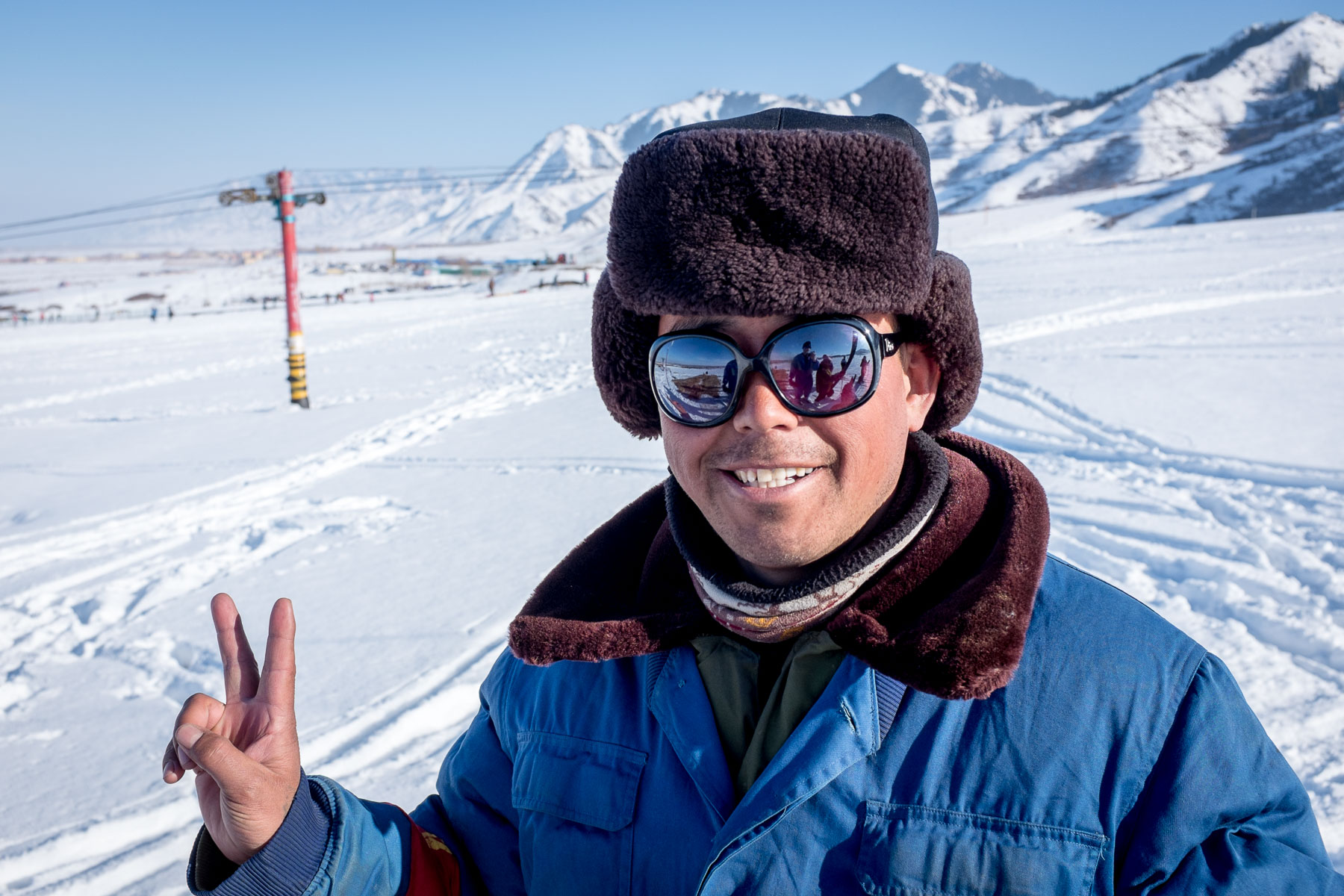 For $15 you can go parasailing up the mountain.
This massive tray of meat costs around $50. Enough for 8 people.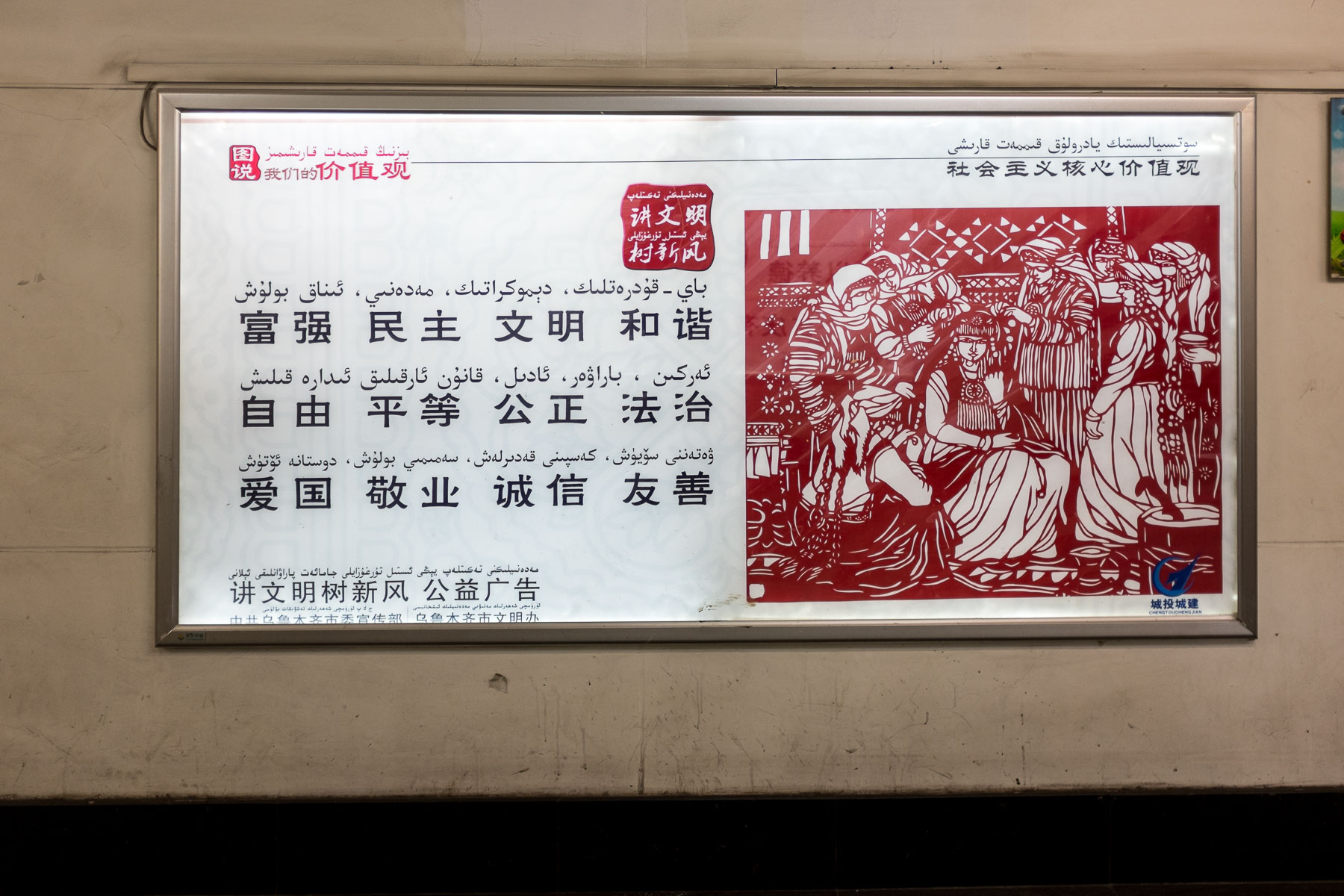 Billboards like this encouraging racial unity and togetherness are ignored all across the region.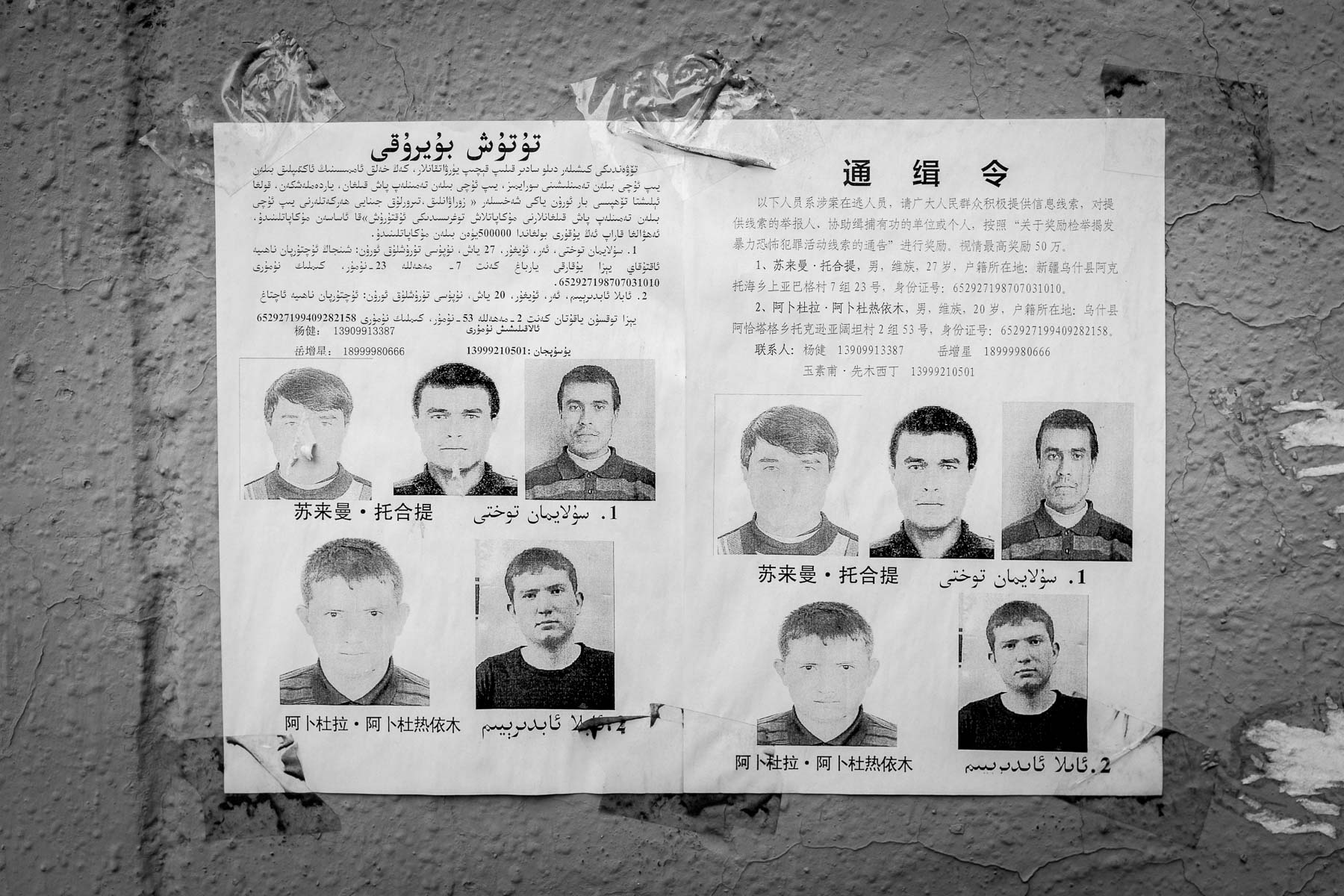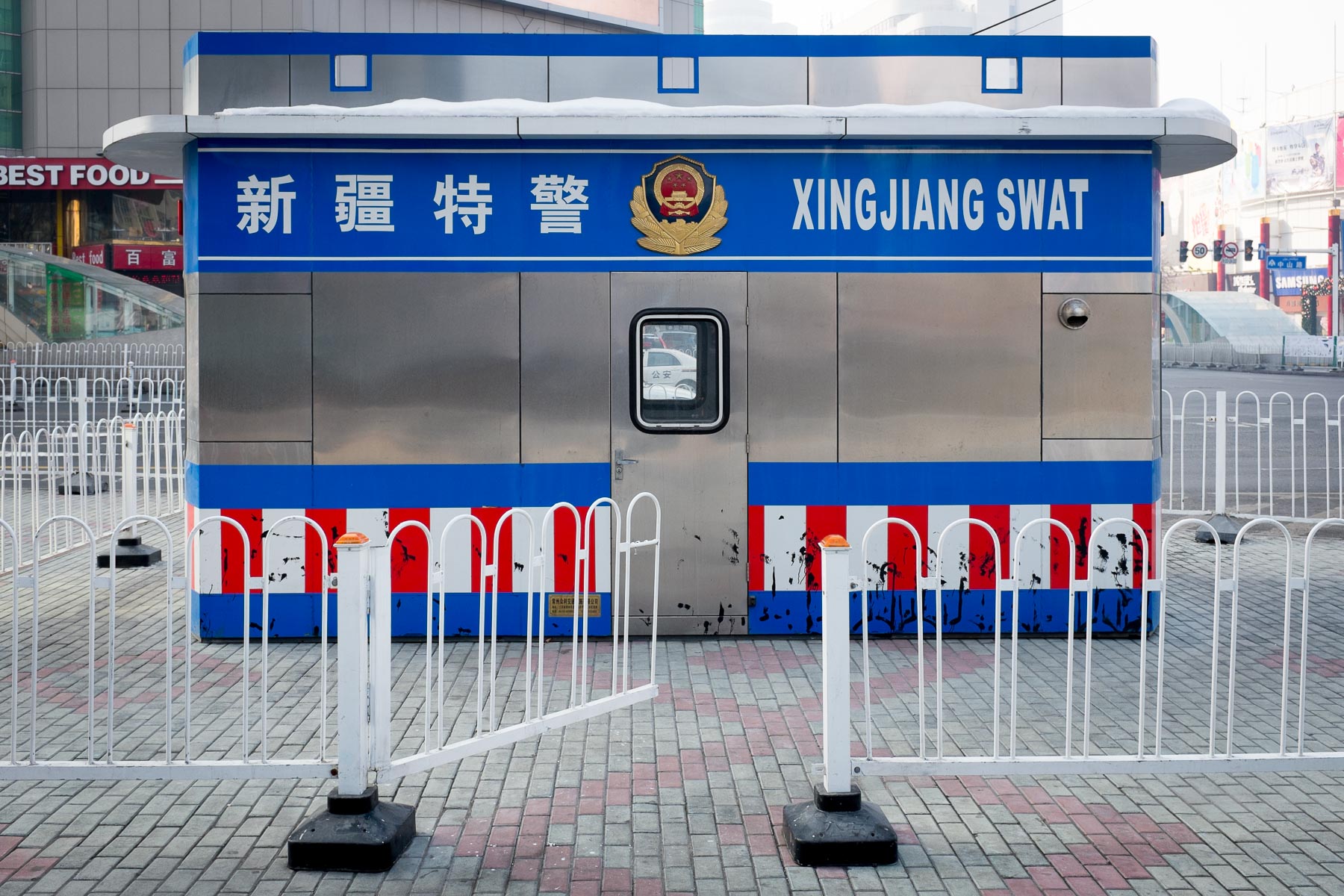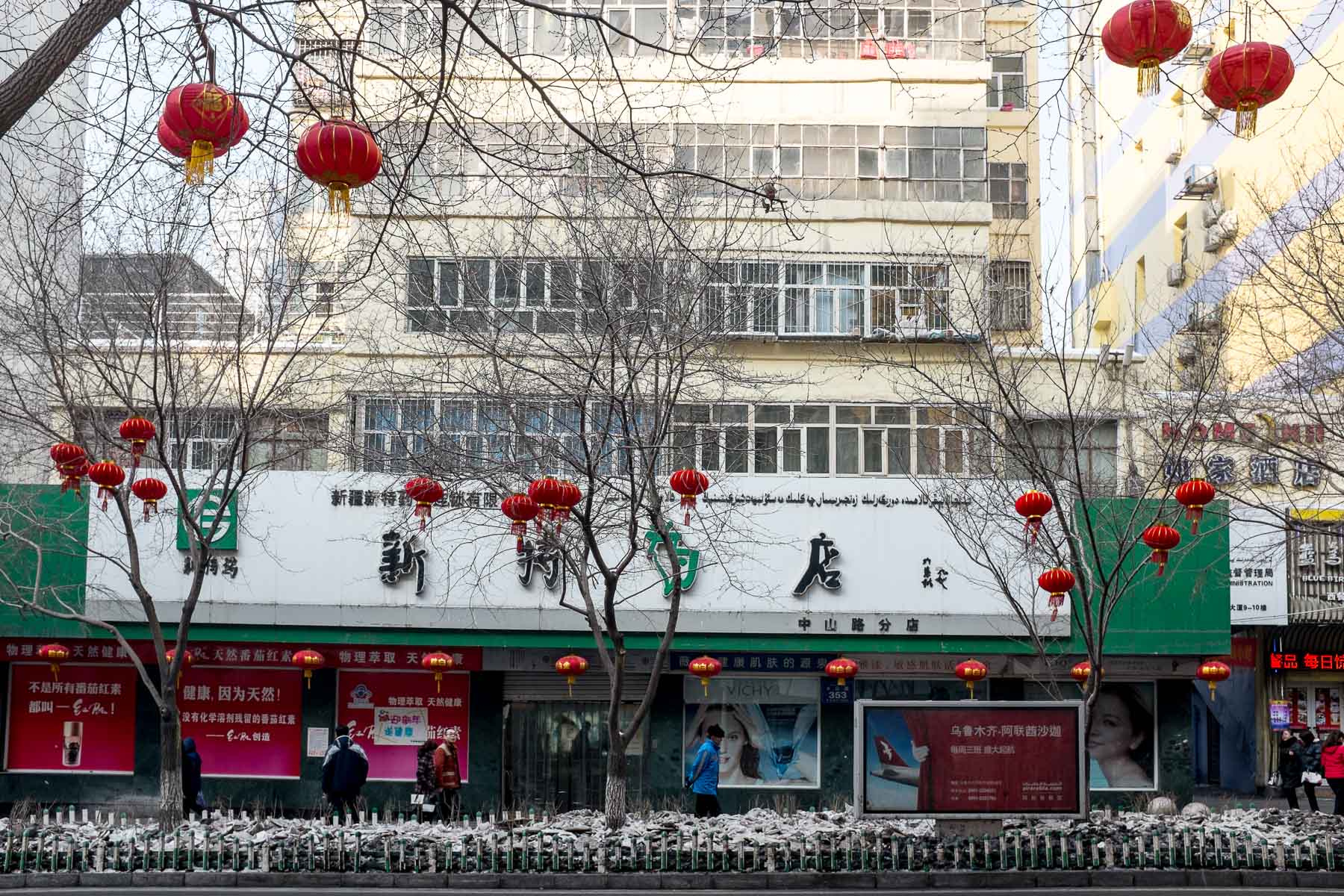 Lanterns adorn the trees along a main street in Urumqi.
This street art depicts a teary, handcuffed member of the Uyghur ethnic minority being arrested by proud and dignified Chinese police.
"Save your life, stay away from drugs" and what looks like a skeleton ghost.
The propaganda was notable, and not like anything Cassidy had seen in China before. This sign above the entrance to an elementary school says: "Obey the commands of the Community Party and we can win the war with excellence" (In Chinese: ???? ???? ????).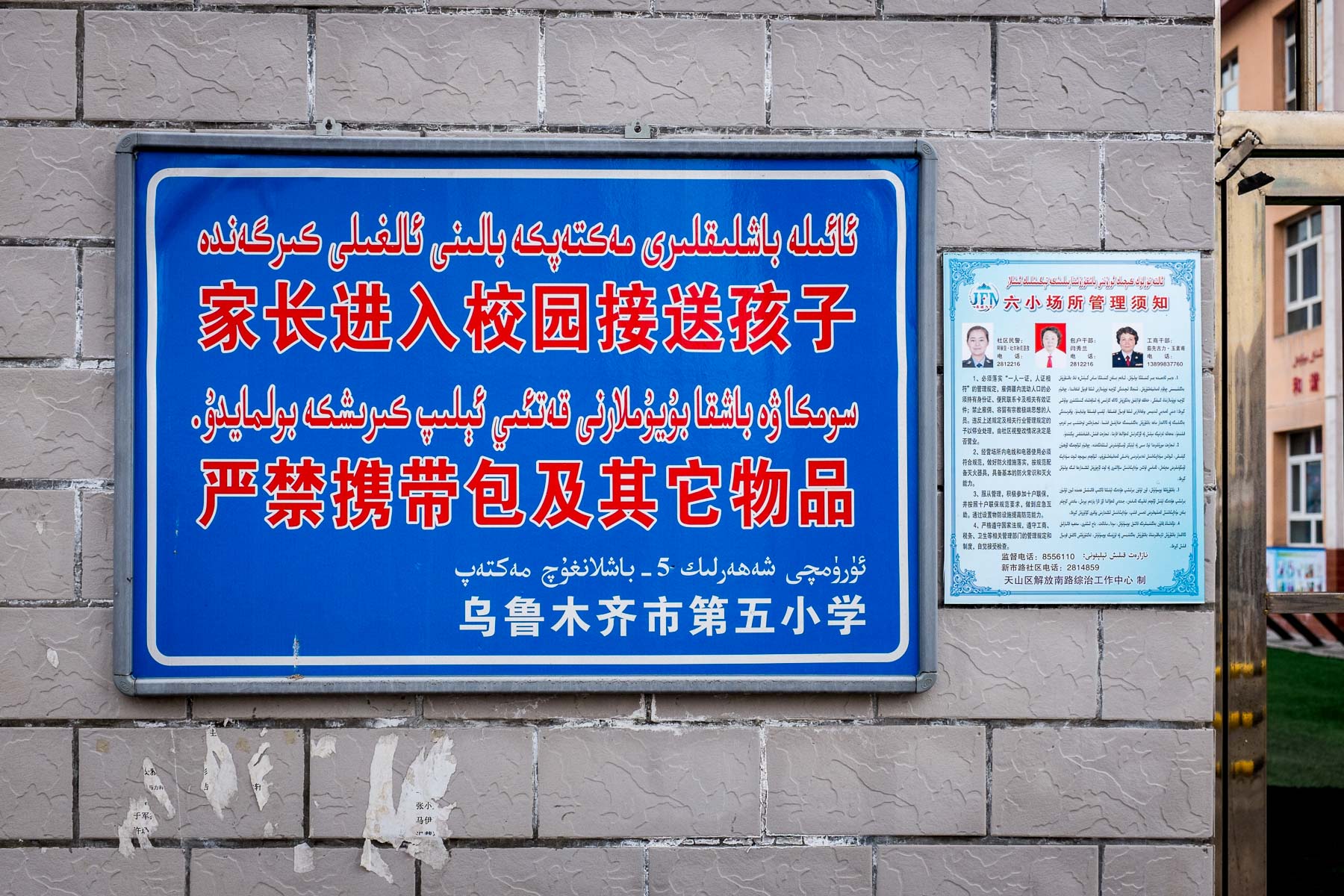 "Families can come inside to collect students, but cannot bring any bags or articles inside."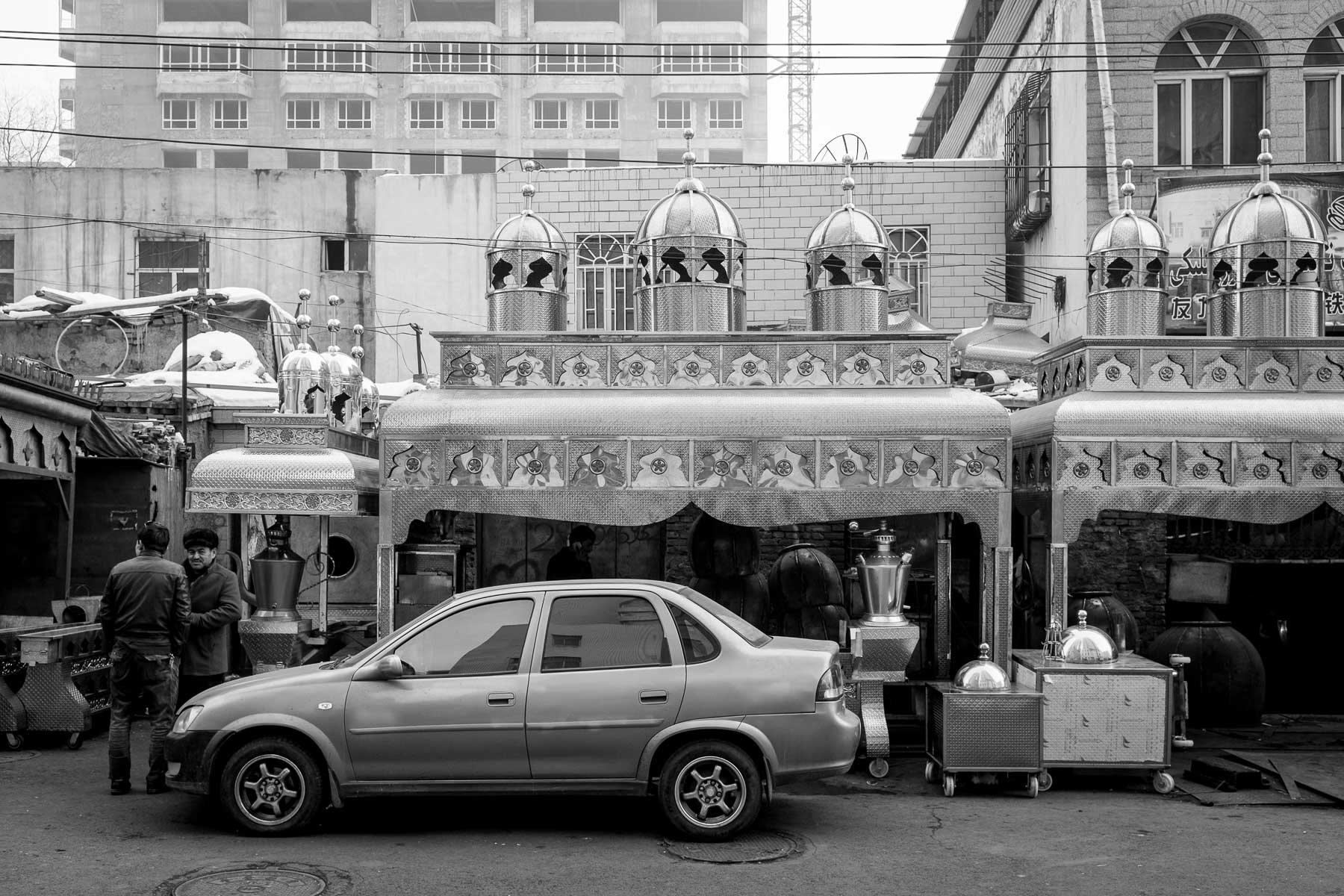 Entering into the Muslim district of Urumqi. There are no Han Chinese people here.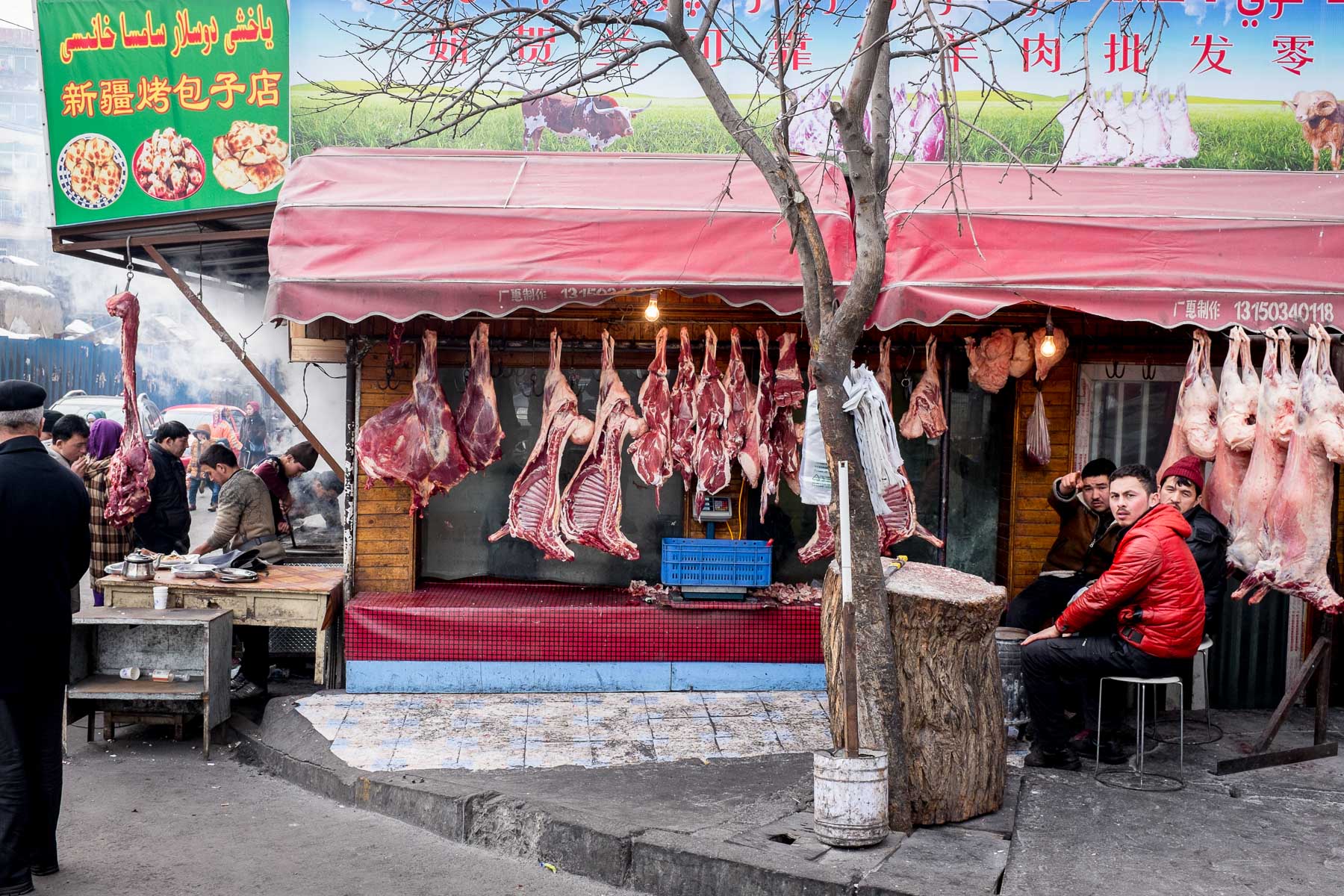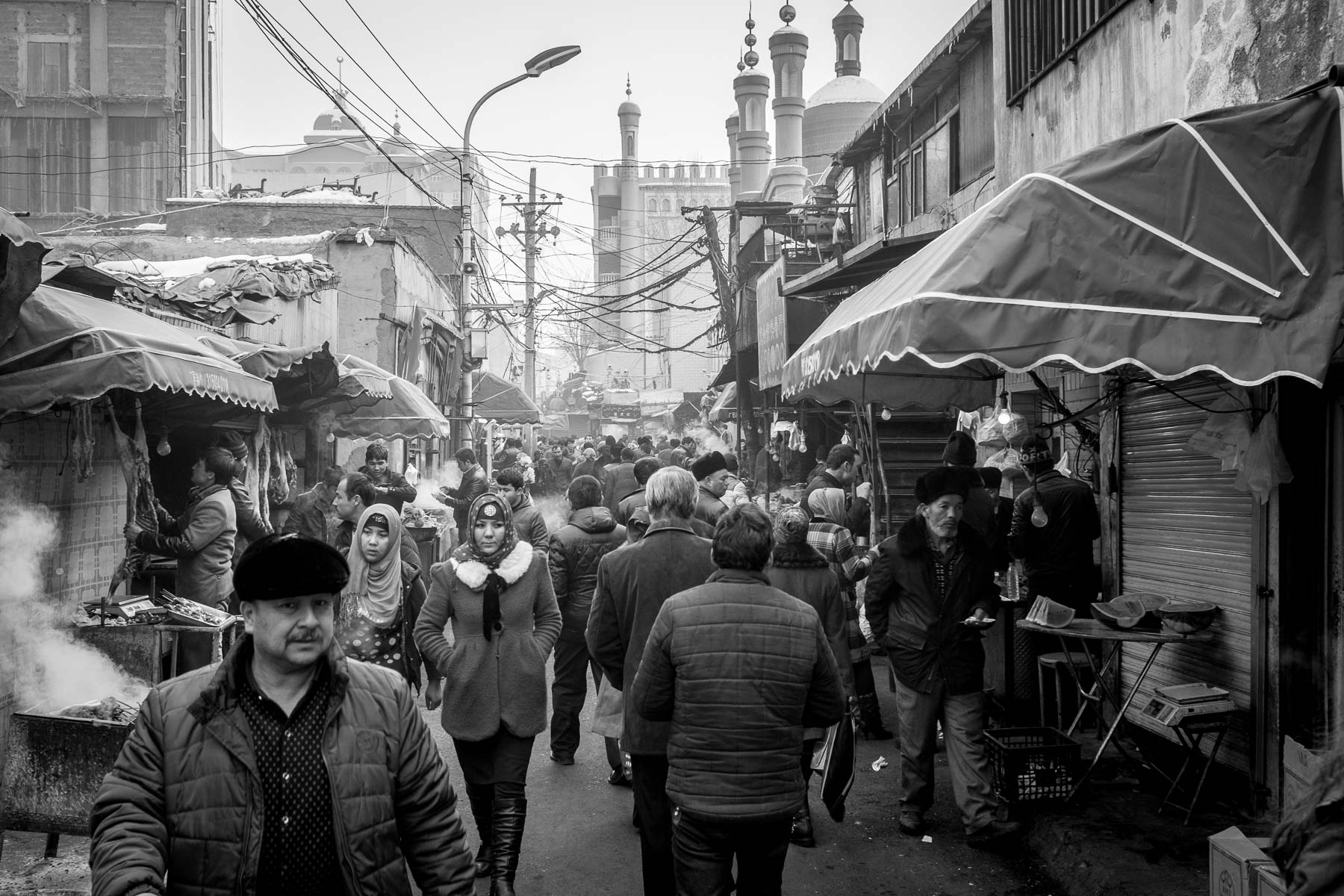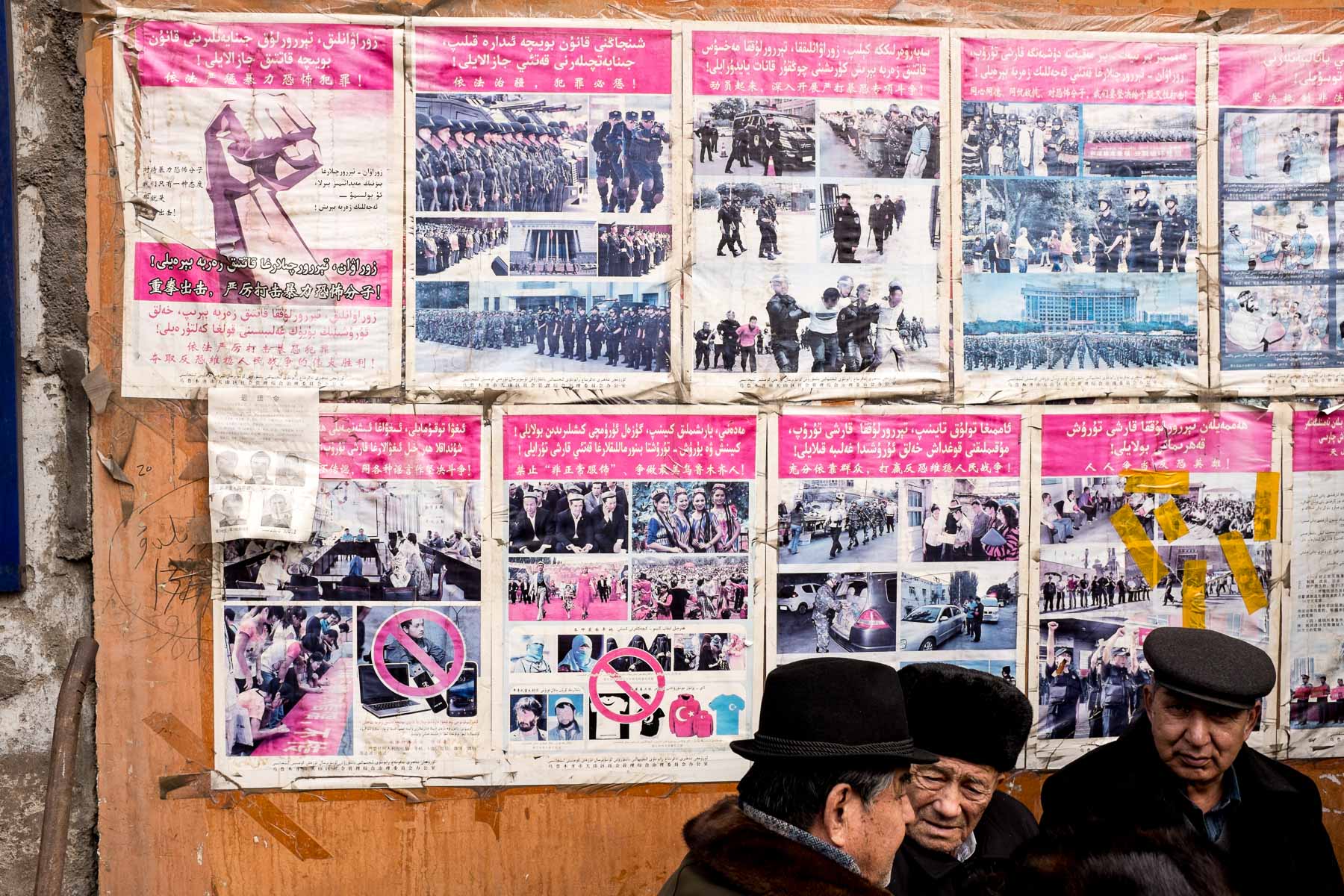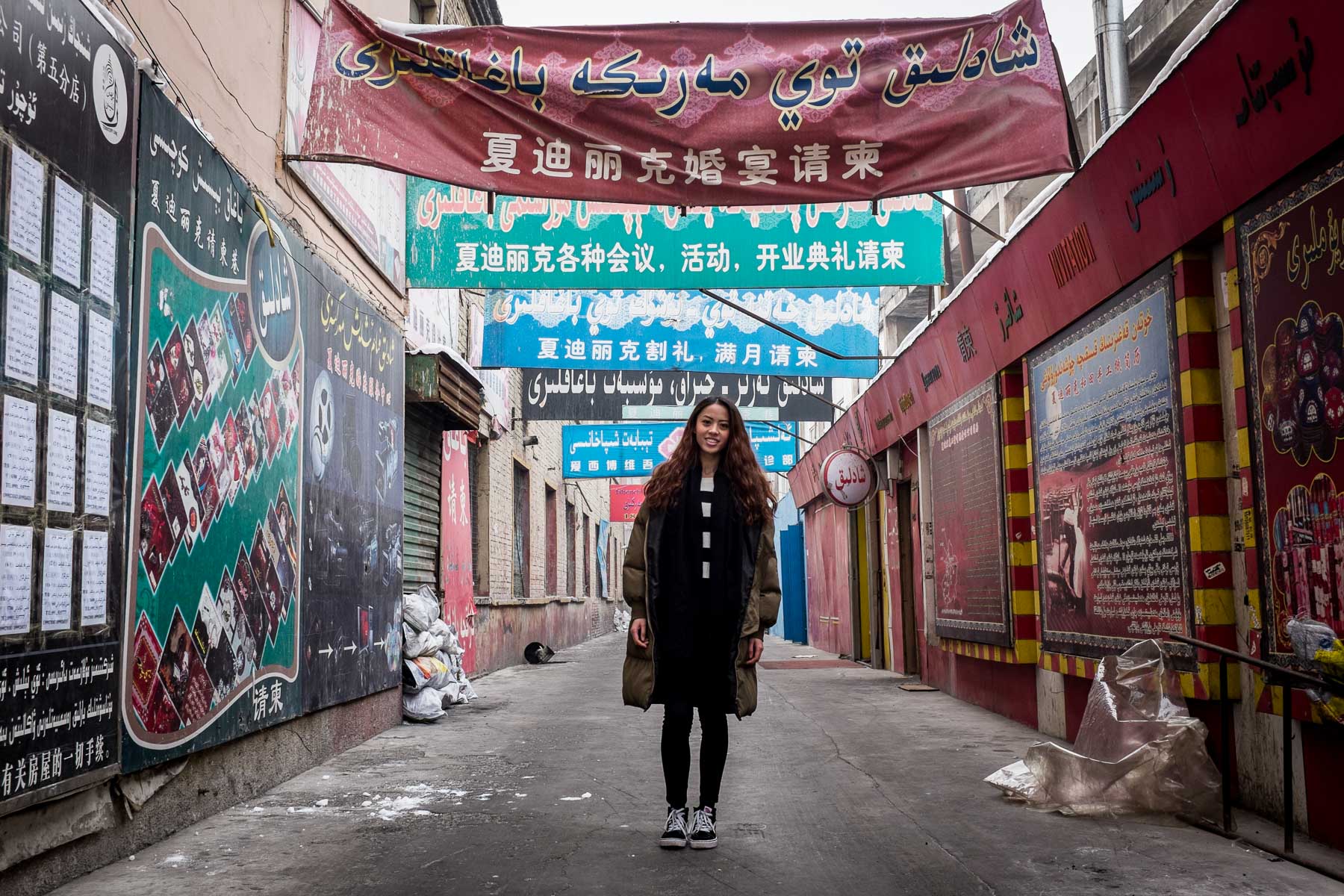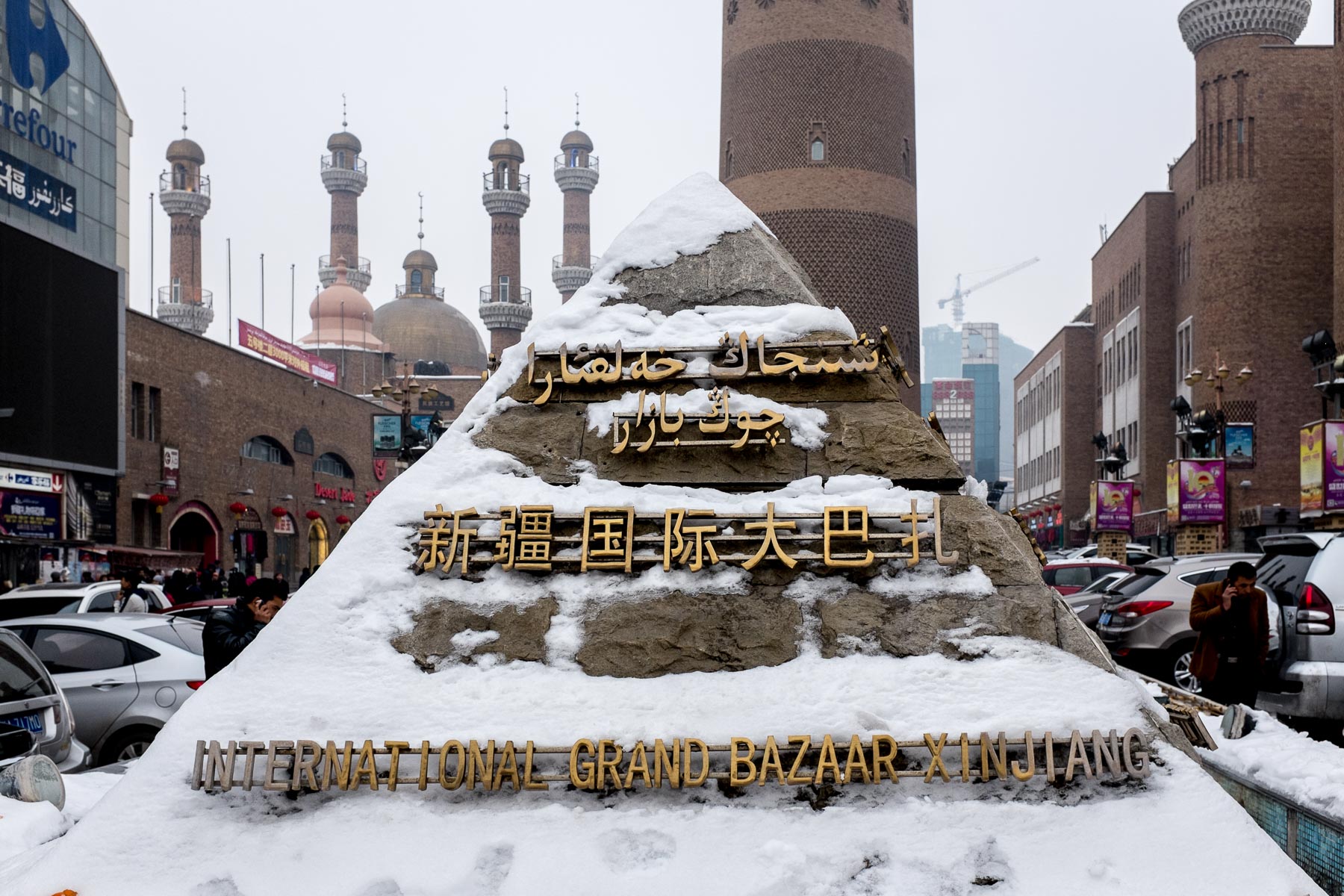 This is the Dabazha bazaar (???), a well-known location in Urumqi which I visited when I first came here in 2007. When I came previously, I remember camels being in the snowy square. No camels this time.
Locally-made rock candy.
One of the many mosques in Urumqi. They are evidently segregated between the two predominant muslim populations in the region, the Hui and Uyghur.
When I visited Karamay City, I played at a club called 75 Degrees that was adorned with Americana like this. The record, Dirt Style, is one of the first scratch records ever produced, made by DJ Qbert.
Equipment in Karamay City: a Rane TTM-57SL with a custom faceplate. The owner of this was the jolly owner of 75 Degrees, a DJ who introduced himself as "Puff" and later told me his name was a reference to Puff Daddy.
Oil artwork in my hotel room in Karamay City. Karamay is the wealthiest city in China per capita. It is oil rich.
Artwork referencing the oil industry is everywhere in Karamay. This is the lobby of my hotel.
This is the poster for the event that I played in Karamay. The figure depicted is a WW2-era Chinese painting of an American soldier. During this time in China's history, it was struggling to fight off the invasion of Imperial Japan.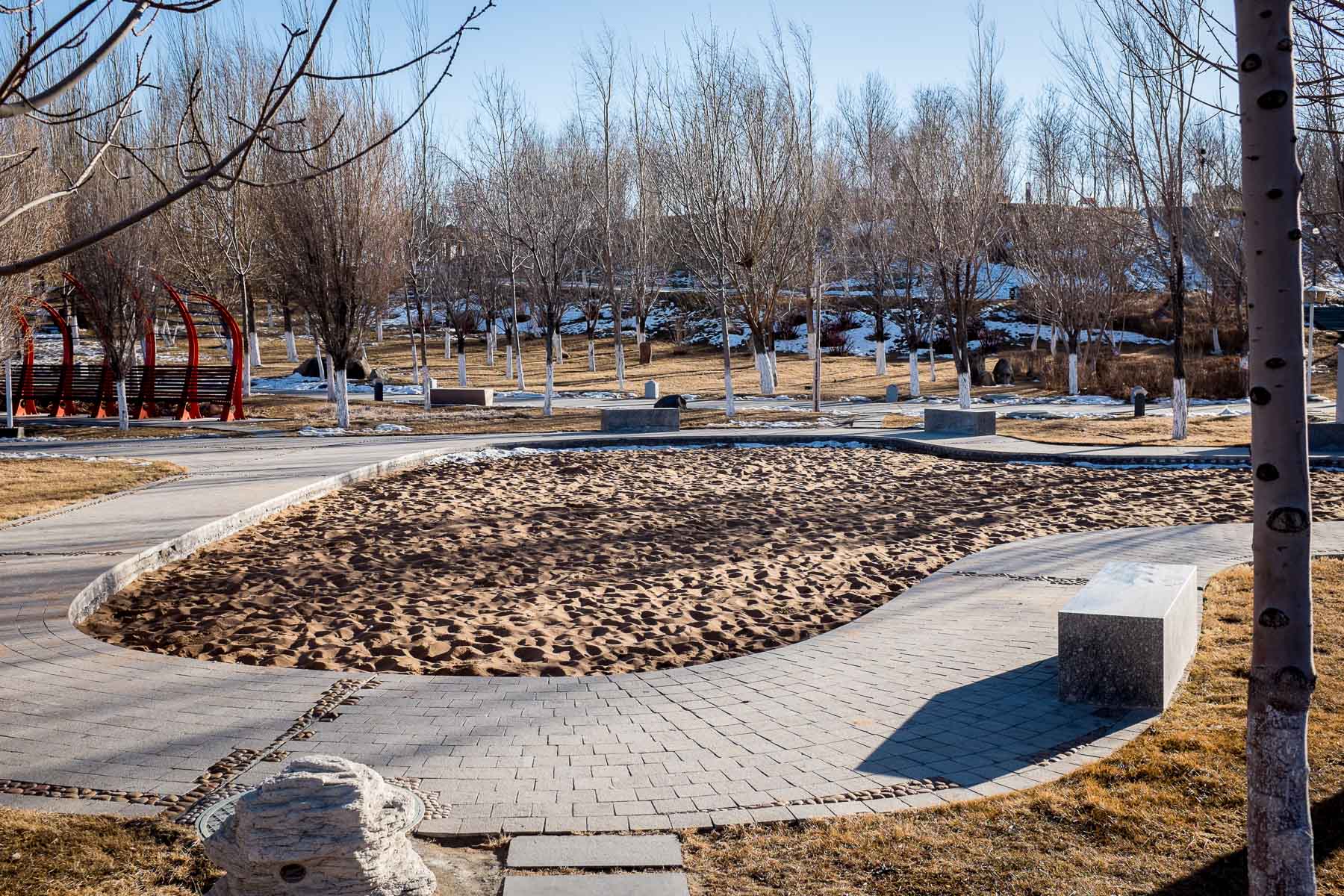 This photo and those below were taken in the Century Park which is in the center of Karamay city. This portion of the park represents the desert that Karamay City used to be before it was landscaped.
Inside the park is a skate park. We went inside with one of the proprietors of the park, who goaded on a 13 year old skater to show off his best tricks to the "foreign visitors who had come to see him". He's standing in the back in this photo.
Afternoon of the gig in the 75 Degrees venue, which is roughly equivalent to DJ'ing in someone's basement. Behind the DJ area is a TV where they played Playstation. Not just in the afternoon, but during the actual gig as well.
Energy levels at this gig were insane. I was surrounded by people going nuts. Behind me was the TV, showing Grand Theft Auto V. They went to the in-game strip club and just left it there.
Inside the Urumqi airport, ready to return to Chengdu.
Beautiful views from the airplane.
Till next time, Xinjiang.