Colorful umbrellas in Shanghai's Tianzifang network of alleys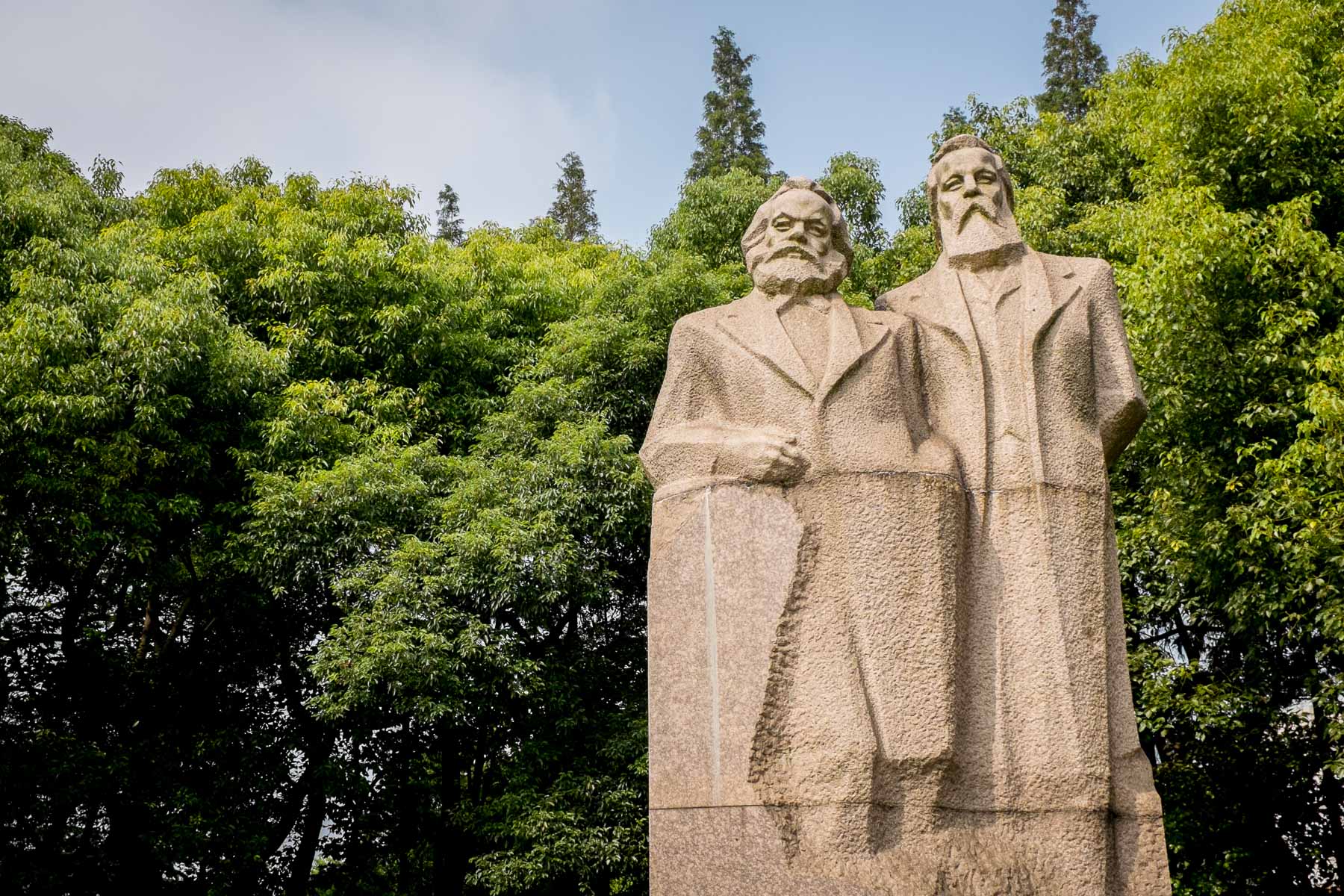 Stoney communists observing families playing in the park on a sunny day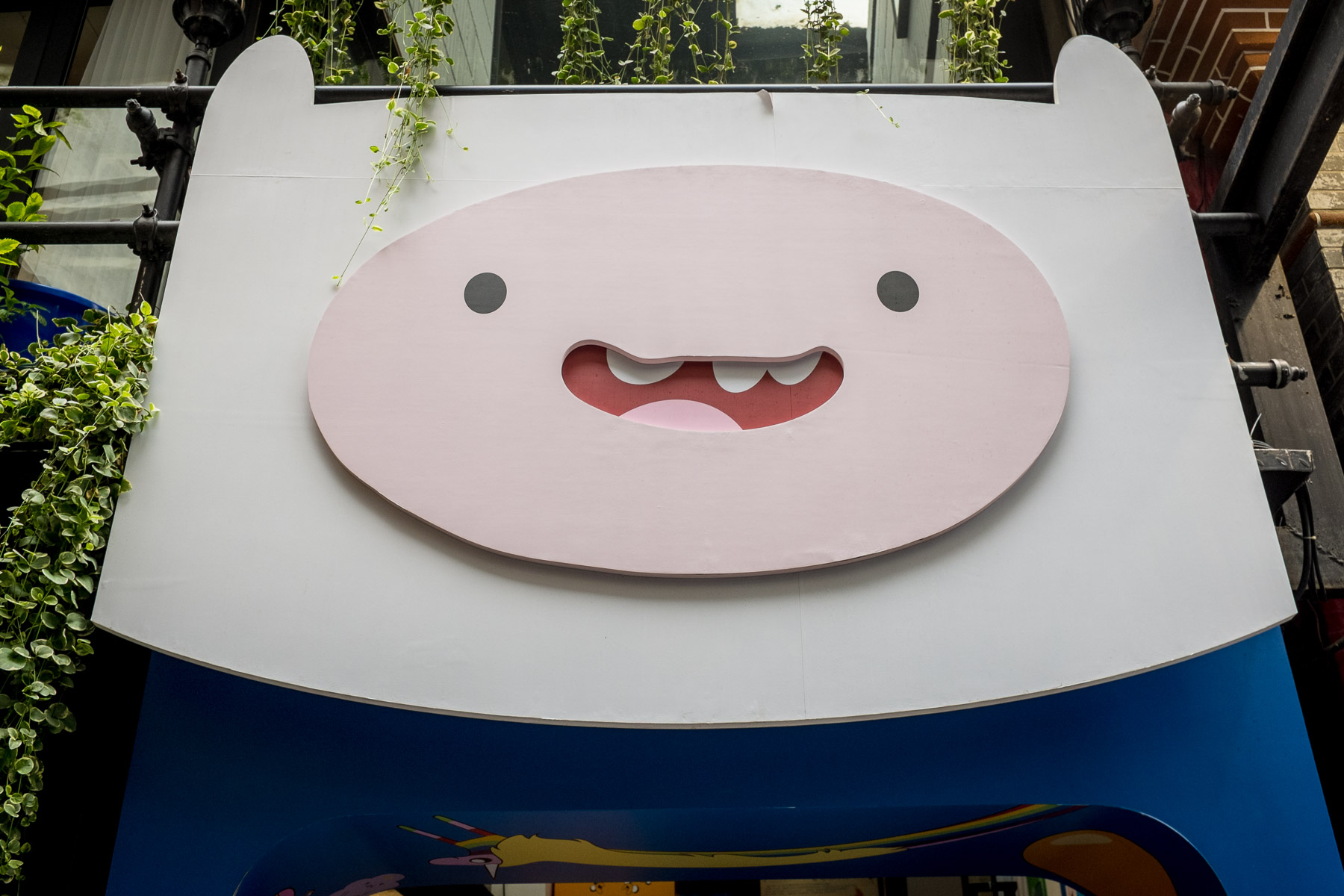 Jake of Adventure Time spotted
Oriental Pearl Tower in the distance
One of my favorites places in Shanghai: the enormous circular pedestrian overpass in Pudong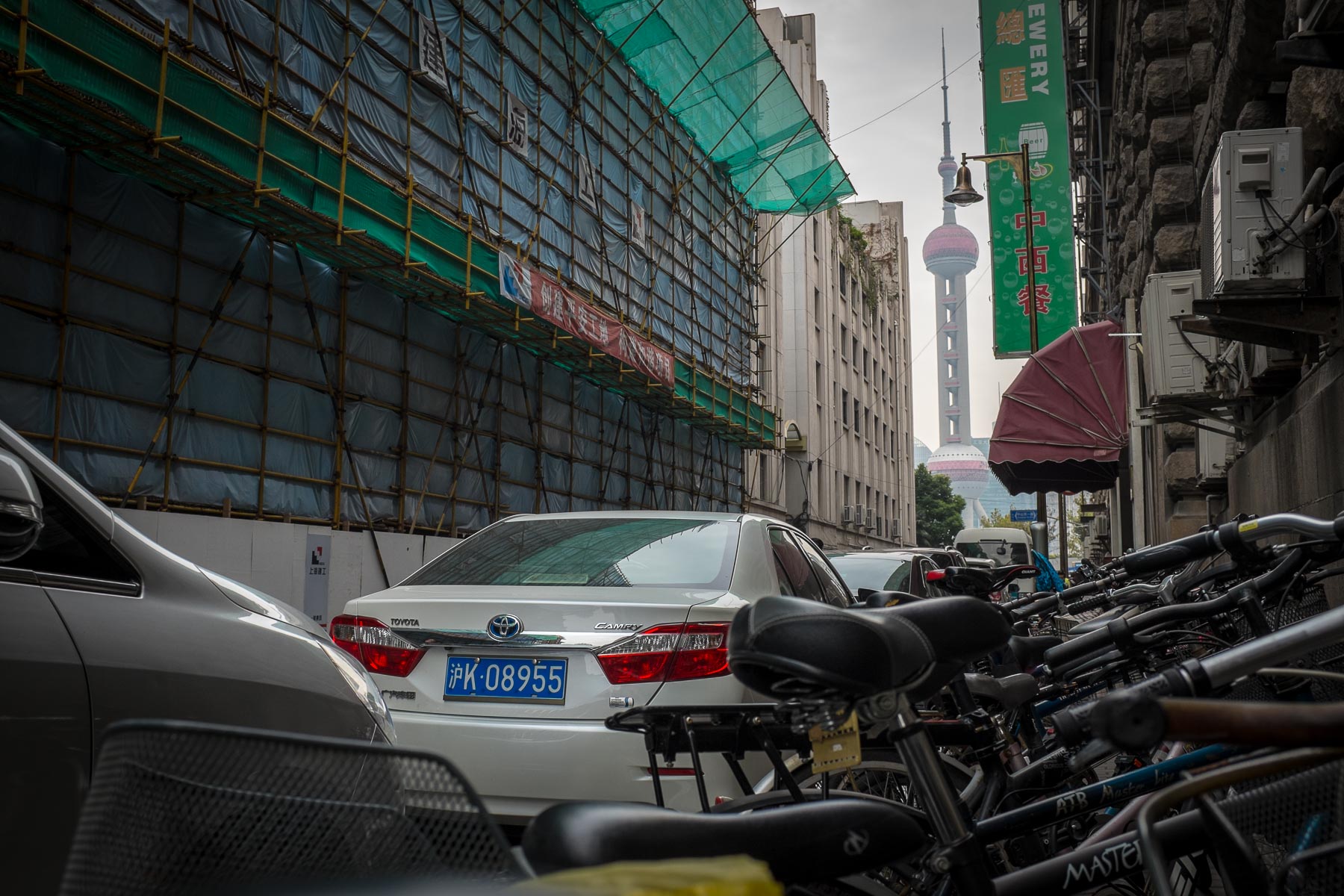 Looking past a row of parked bicycles on an alley near the Bund toward the Pearl Oriental Tower across the river in the Pudong district.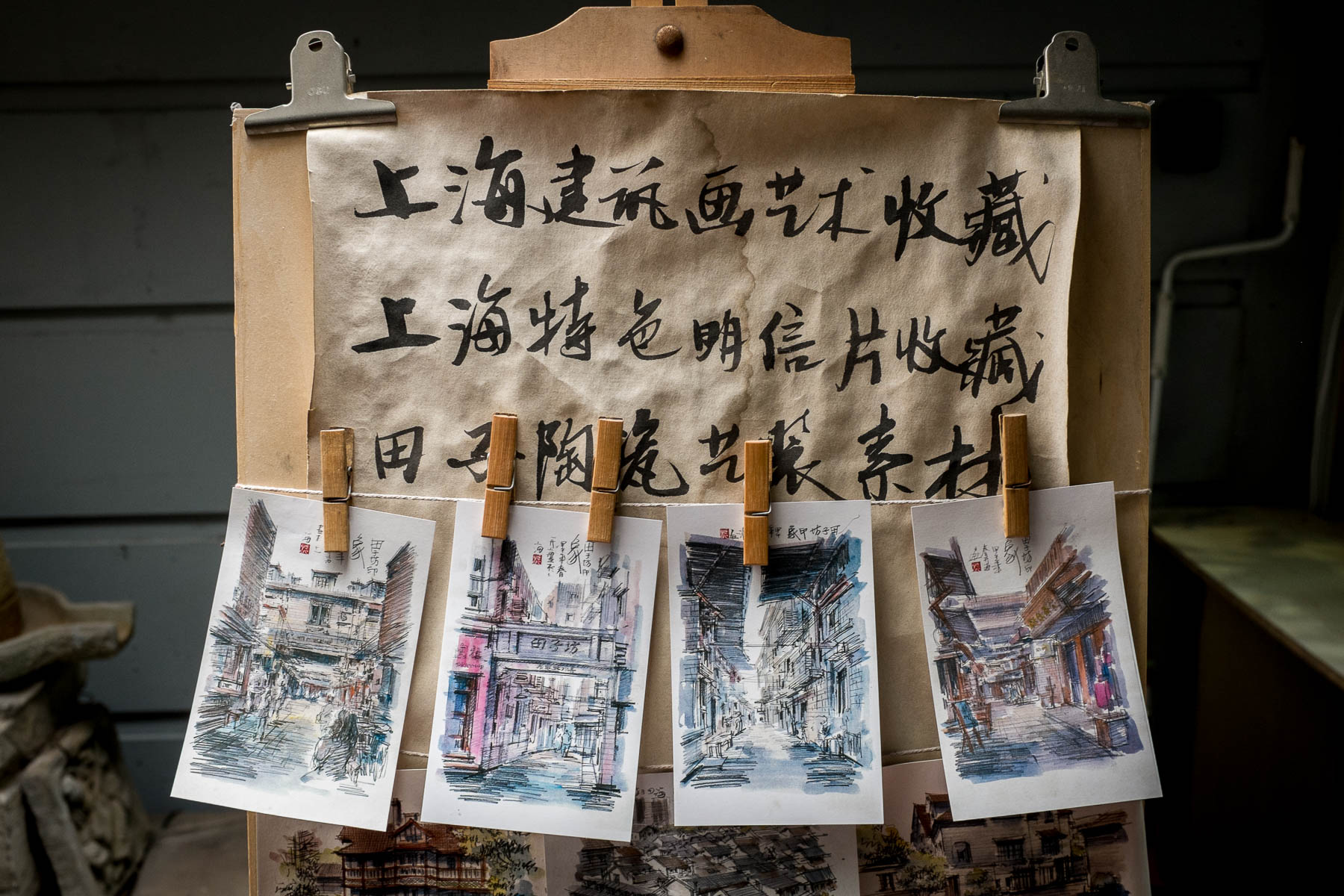 Drawings depict the Tianzifang arts and craft enclave
Trying out tacky outfits at the fabric market for halloween: looking for a ?? costume (China's redneck)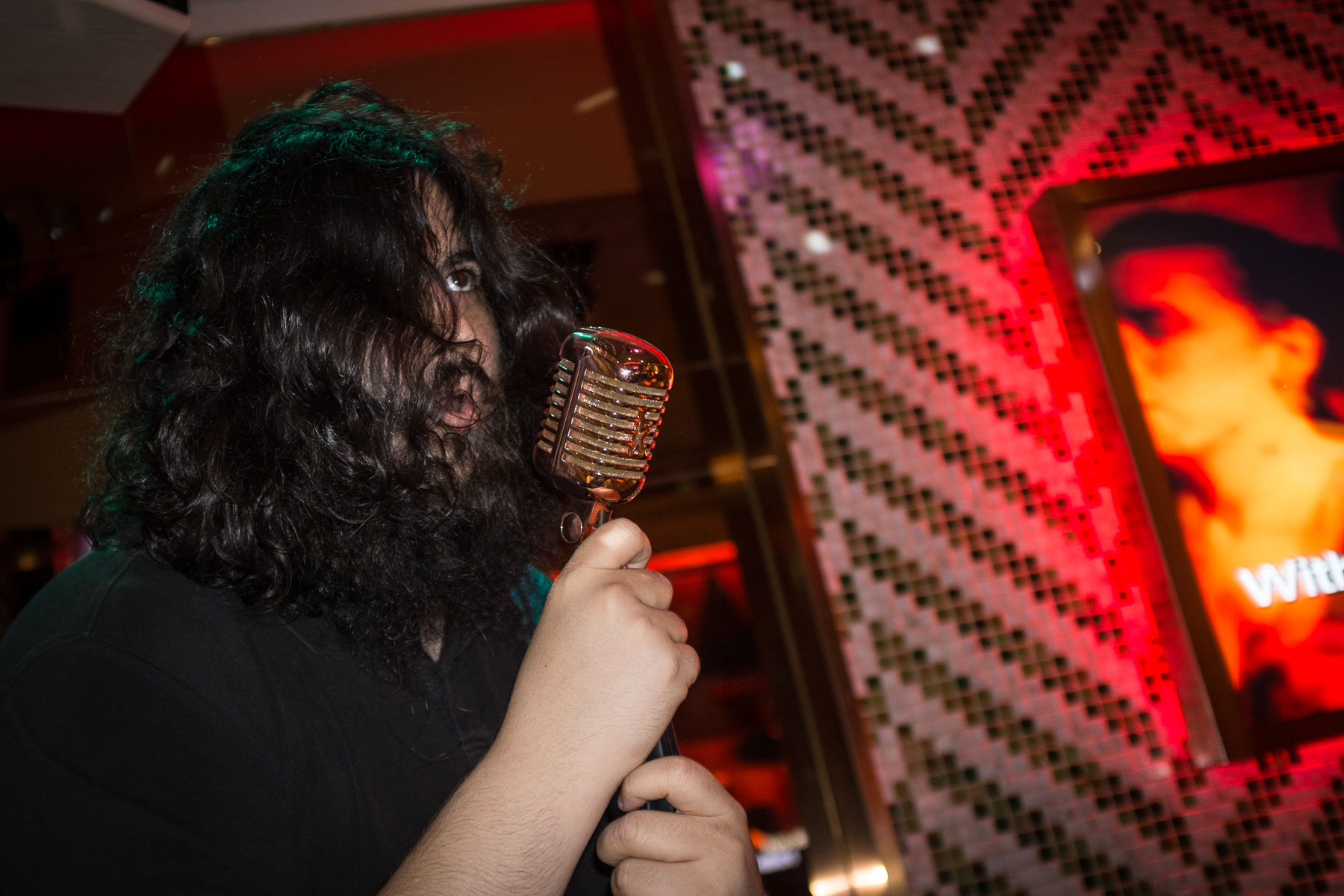 Sanatana Mishra, creator of Android Assault Cactus. When a metal song came on he said "This one's me".
I didn't know this guy, but he came into our KTV room and sung every song as if he had practiced them all. It was humbling.
Alan Gershenfeld, President of E-Line Media, talking about games bringing social change at GDC Shanghai.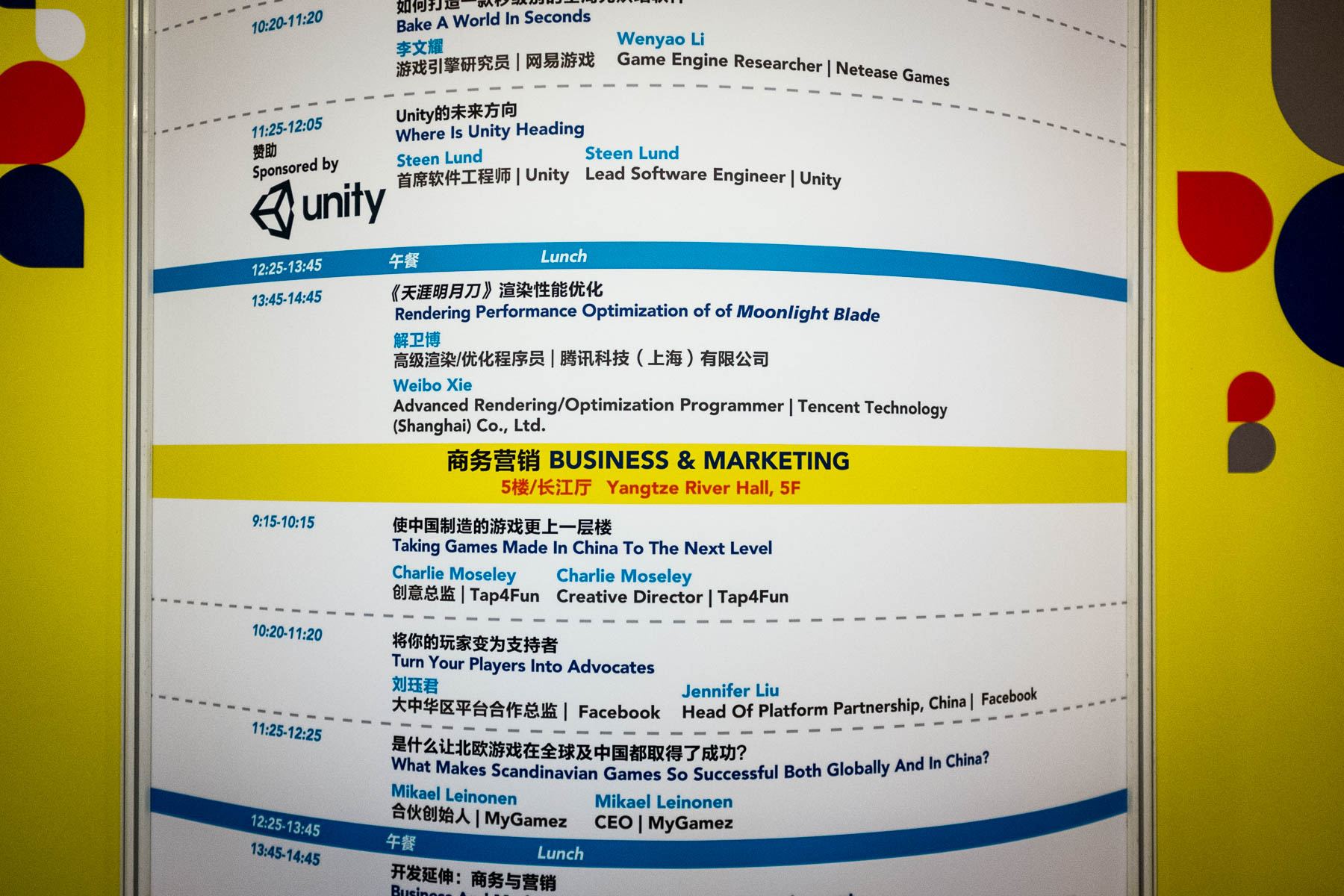 GDC Shanghai schedule
Modern Pudong office buildings at night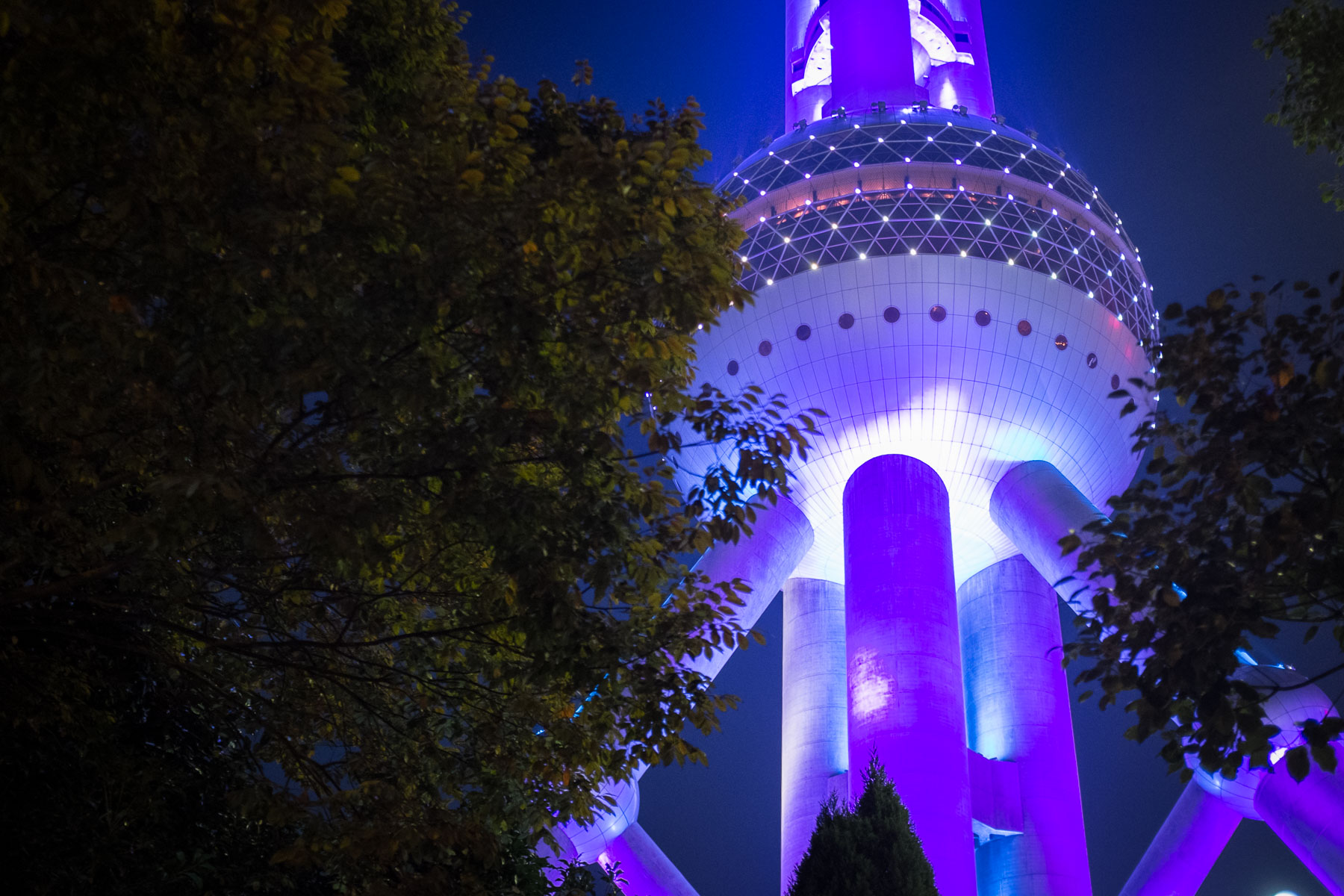 Bulbous base of the tower
A row of tea shops
Browsing in the fabric market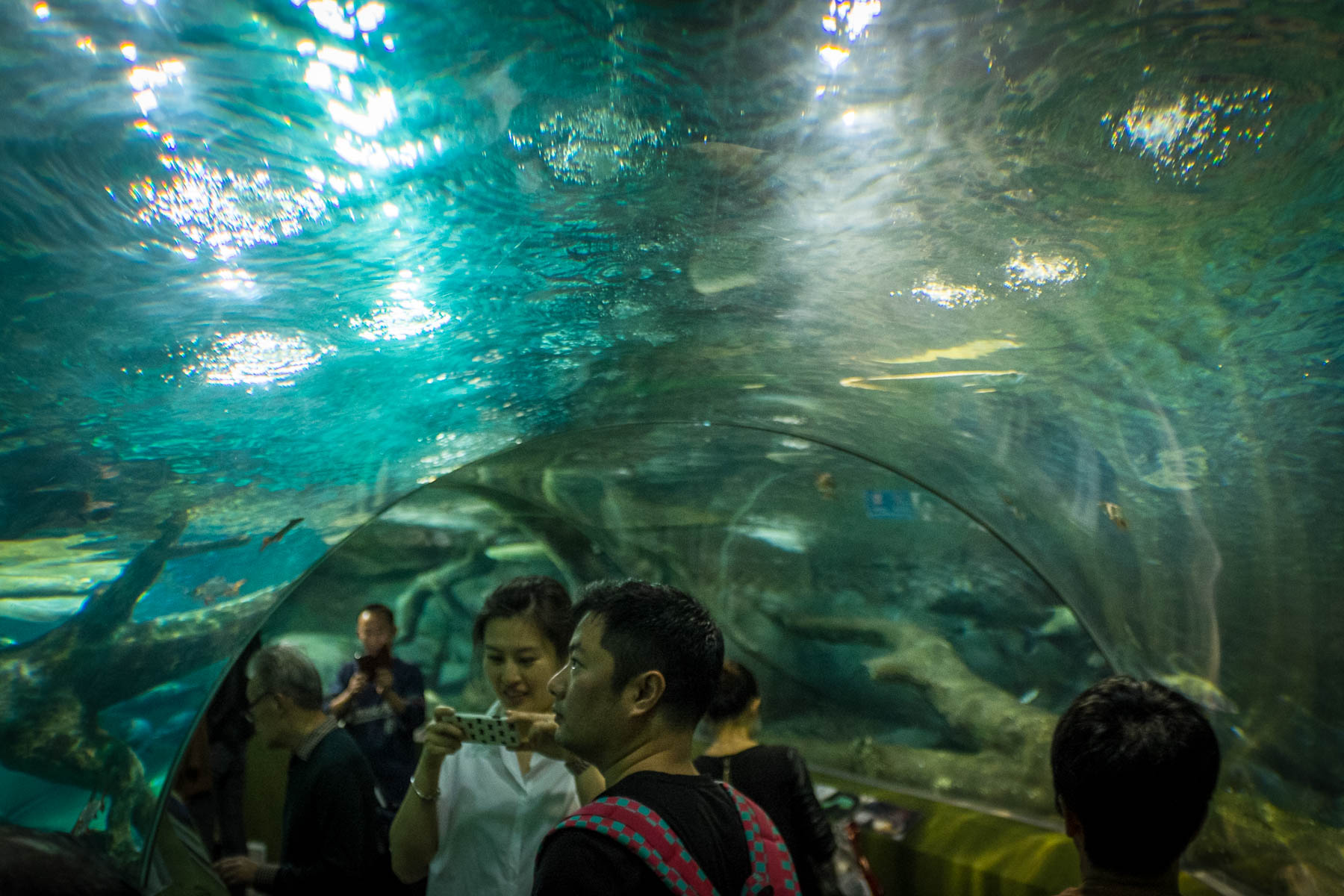 Walking through the world's longest underwater passageway at the Shanghai aquarium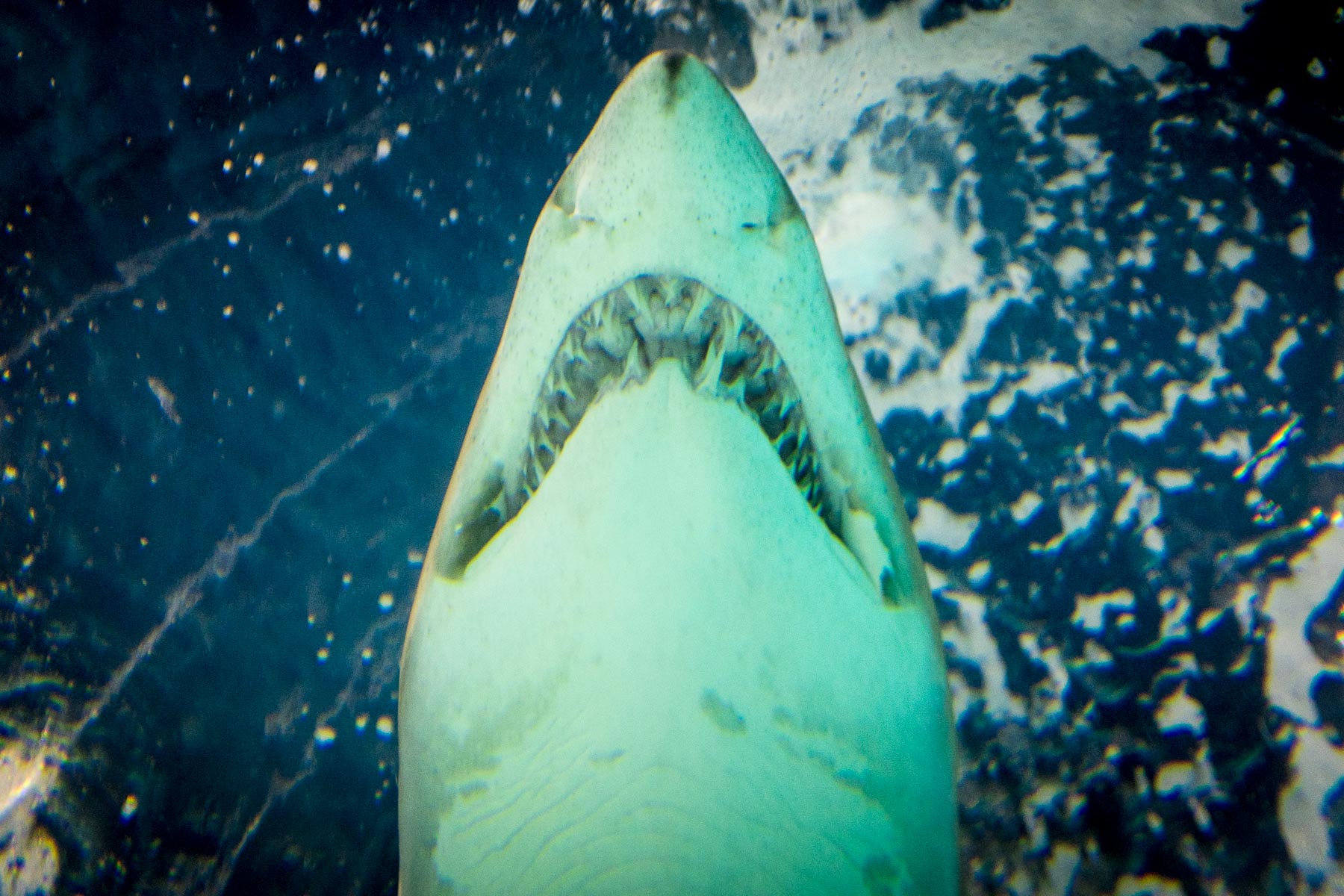 Shark passes overhead
Fabric market vendor
A narrow alley adorned by framed photographs