On March 1, I returned to San Francisco to attend the 2015 Game Developer's Conference at the Moscone Center. This is a trip I always forward to, and this year was no exception. It did not disappoint.
Passing through Beijing International Airport on my way to SFO.
The first thing you notice about Northern California coming from China is the clean skies and lush vegetation.
The international arrivals area of SFO is designed like a spaceship conduit.
The day I arrived I caught up with a friend and took a long walk across the city at dusk.
The same night a good friend and lyricist (MC Kensho Kuma) was hosting an event at the Boom Boom Room in San Francisco, a historic venue originally owned by jazz guitarist John Lee Hooker. The event happens every Sunday and is called ROTC (Return of the Cypher).
Kensho Kuma, who performs in English and Japanese, on stage.
The sidewalk outside was host to a cypher for half of the night, with a dozen or so emcee's participating. One thing I always notice about the bay area: everyone is a rapper.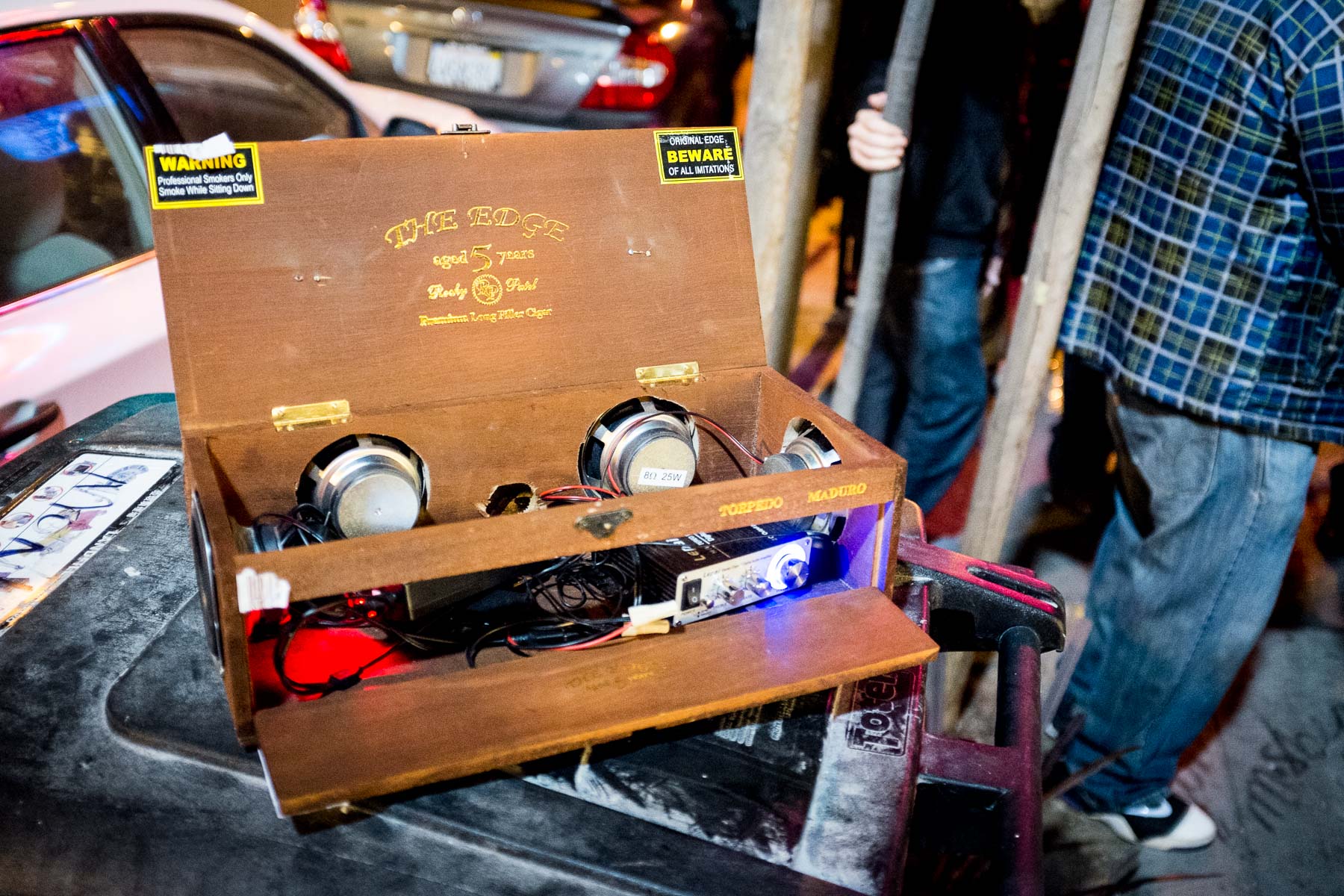 A boombox made out of a cigar box played instrumental hip hop. Made by Tenzin, the Tibetan American rapper whom I met my first year in Chengdu.
The DJ, Kevvy Kev, isn't one I was familiar with, but he is skilled. He was by far the best local DJ that I saw on this trip.
With Tariq, Kensho, and Tenzin.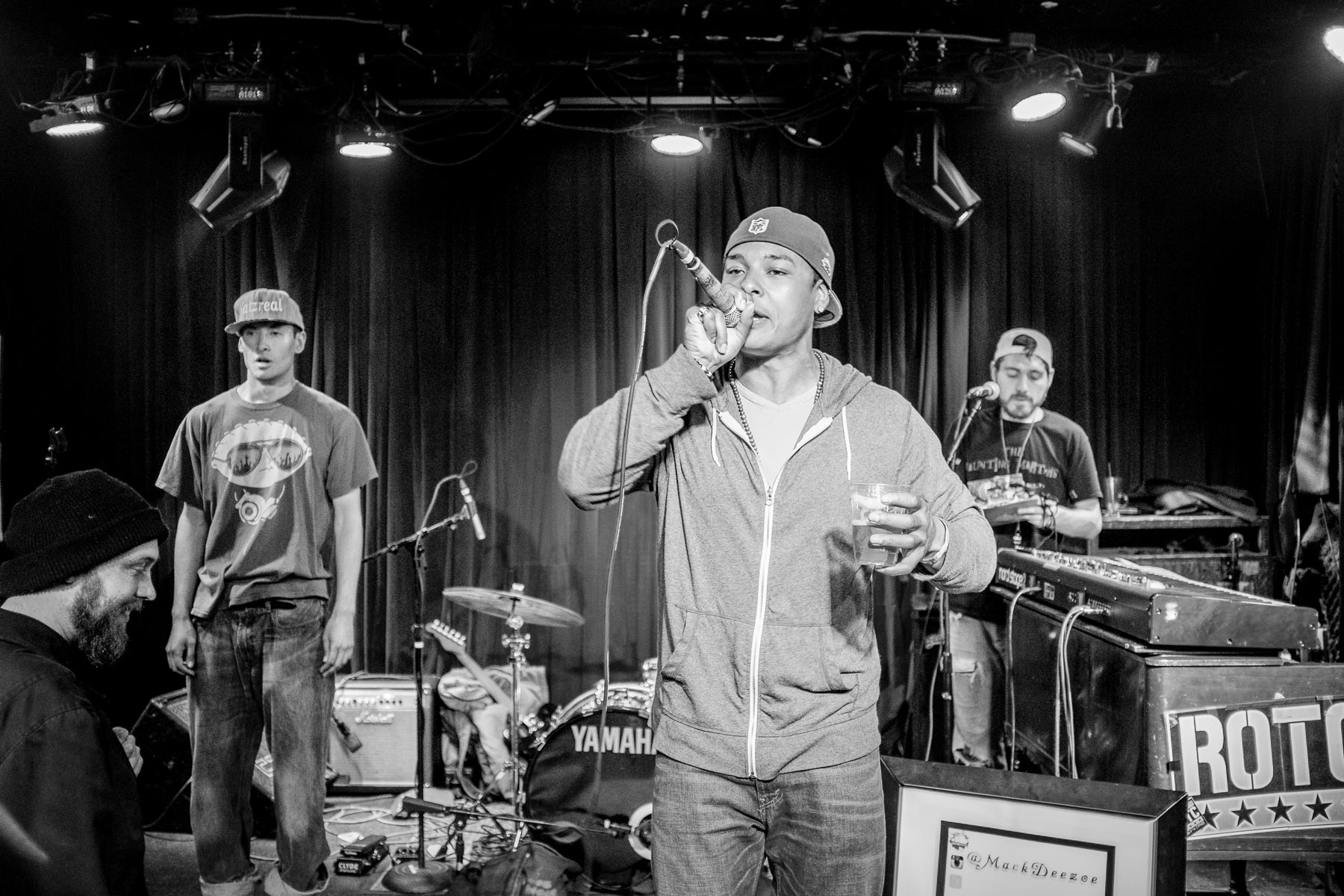 Every ROTC event includes a rap battle, decided by judges.
Walking through the park with an old friend, Justin, who's relocated to Davis, CA in the last few years.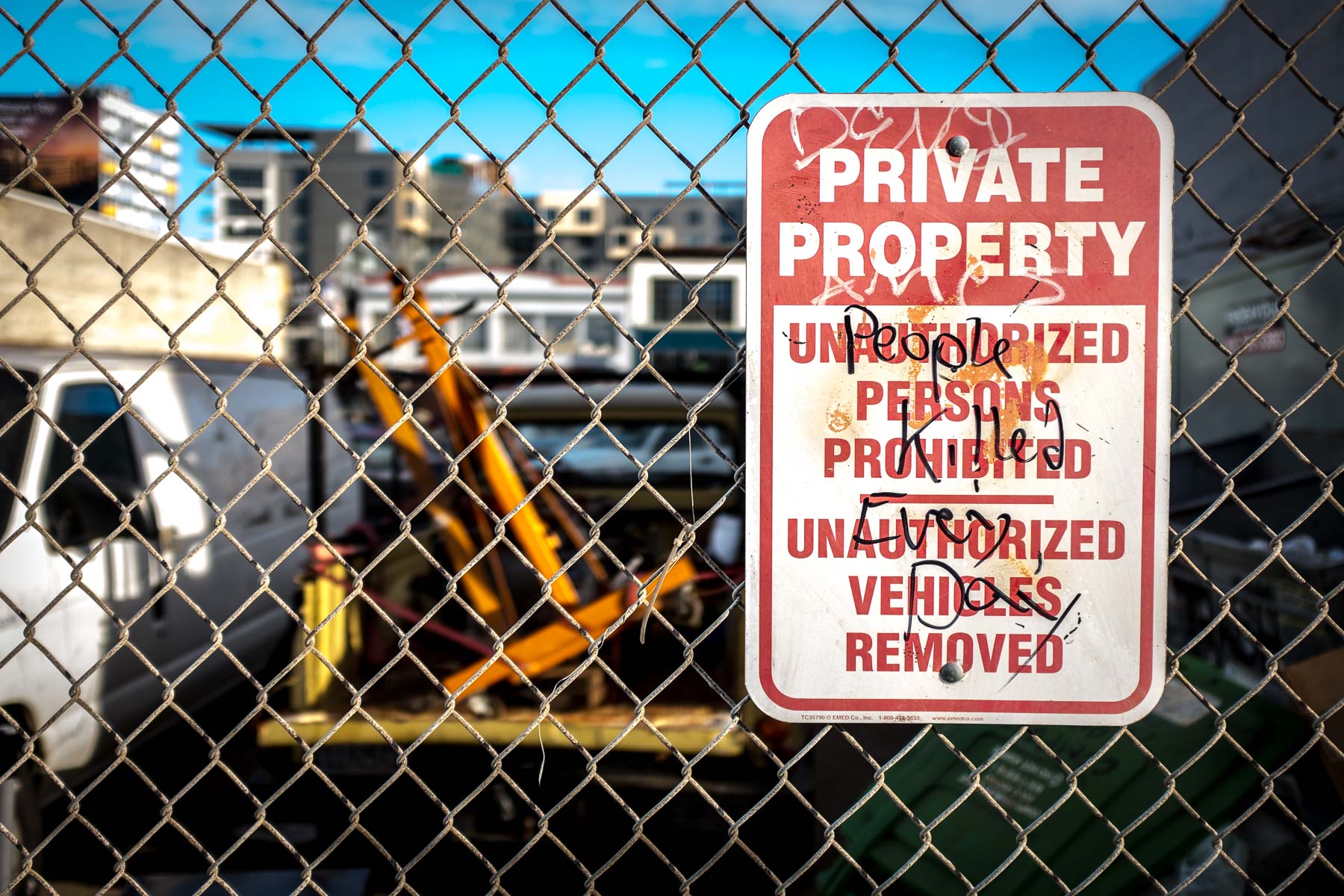 Outside of the downtown dive bar, Tempest.
Dozens of stickers on the wall inside Tempest.
I met a new friend named Bryant who works out of a co-working space called Impact Hub. Its walls are adorned with art like this which tells about what kind of people work here.
Market Street
O'Farrell Street
Party at the Chartboost office in San Francisco. Every year this company seems to get larger and more influential.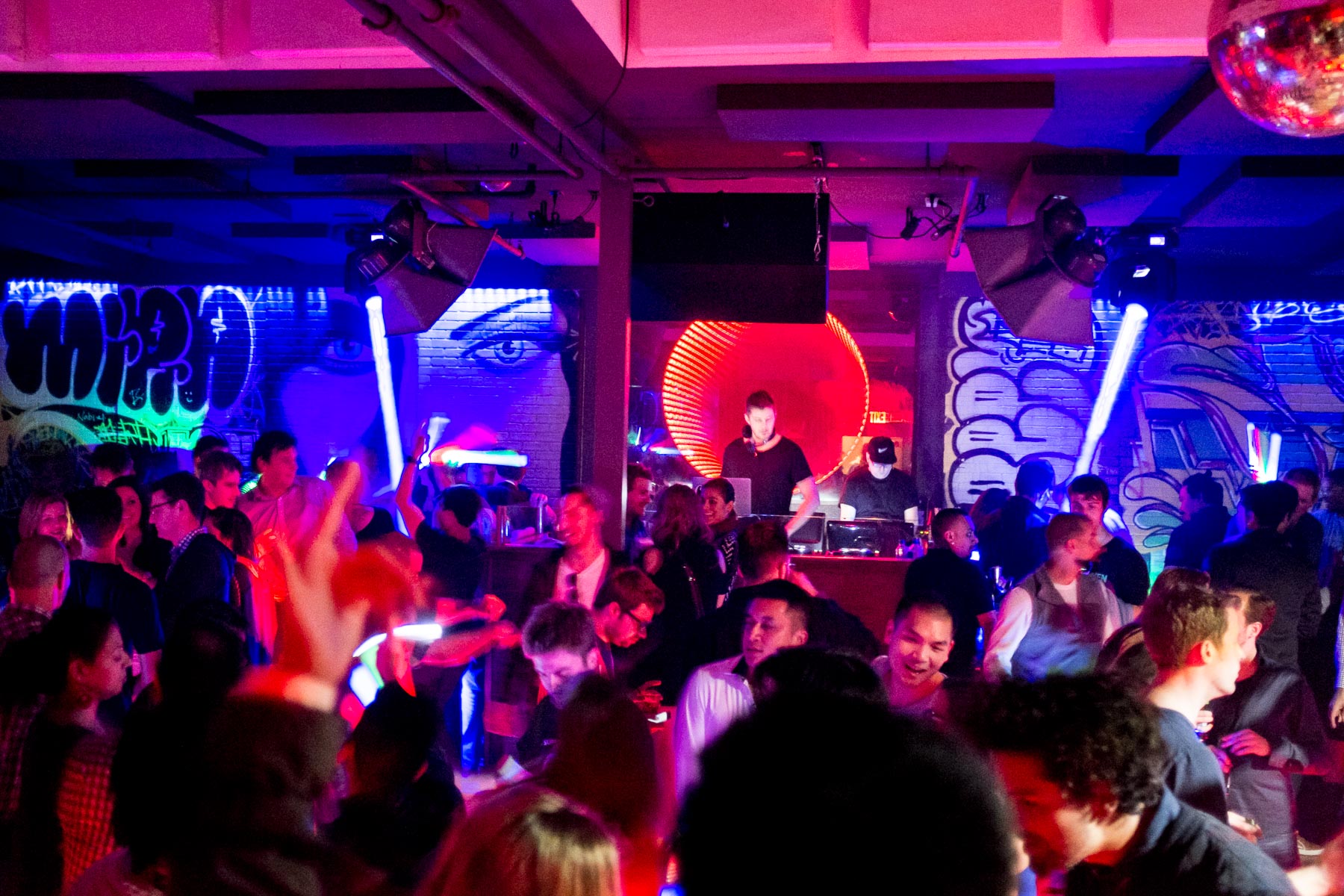 One of the industry parties in a nightclub. There were so many that I can't remember where this one was.
DNA Lounge with the legendary DJ Qbert performing.
Entering Moscone Center South on the second day of GDC 2015.
The GDC Expo opened on Wednesdays and featured massive booths hosted by Sony, Microsoft, Oculus, Valve, and virtually every other major entity in the gaming industry.
The expo floor is a battle for attention, and every year this arms race escalates.
Industry parties are a similar arms race for who can have the most memorable amenities. It starts with open bar and ends with things like projection-mapped billiards tables and bourbon ice cream.
I attended over 15 sessions the week of GDC, this one being the smallest, which is why it's being hosted in a hallway. This one was about the algorithm that Metacritic uses to rank games.
Independent games are on fire right now, there are countless interesting new ideas coming from everywhere. This game, Butt Sniffin' Pugs, was a standout for its unconventional interface: an oversized tennis ball.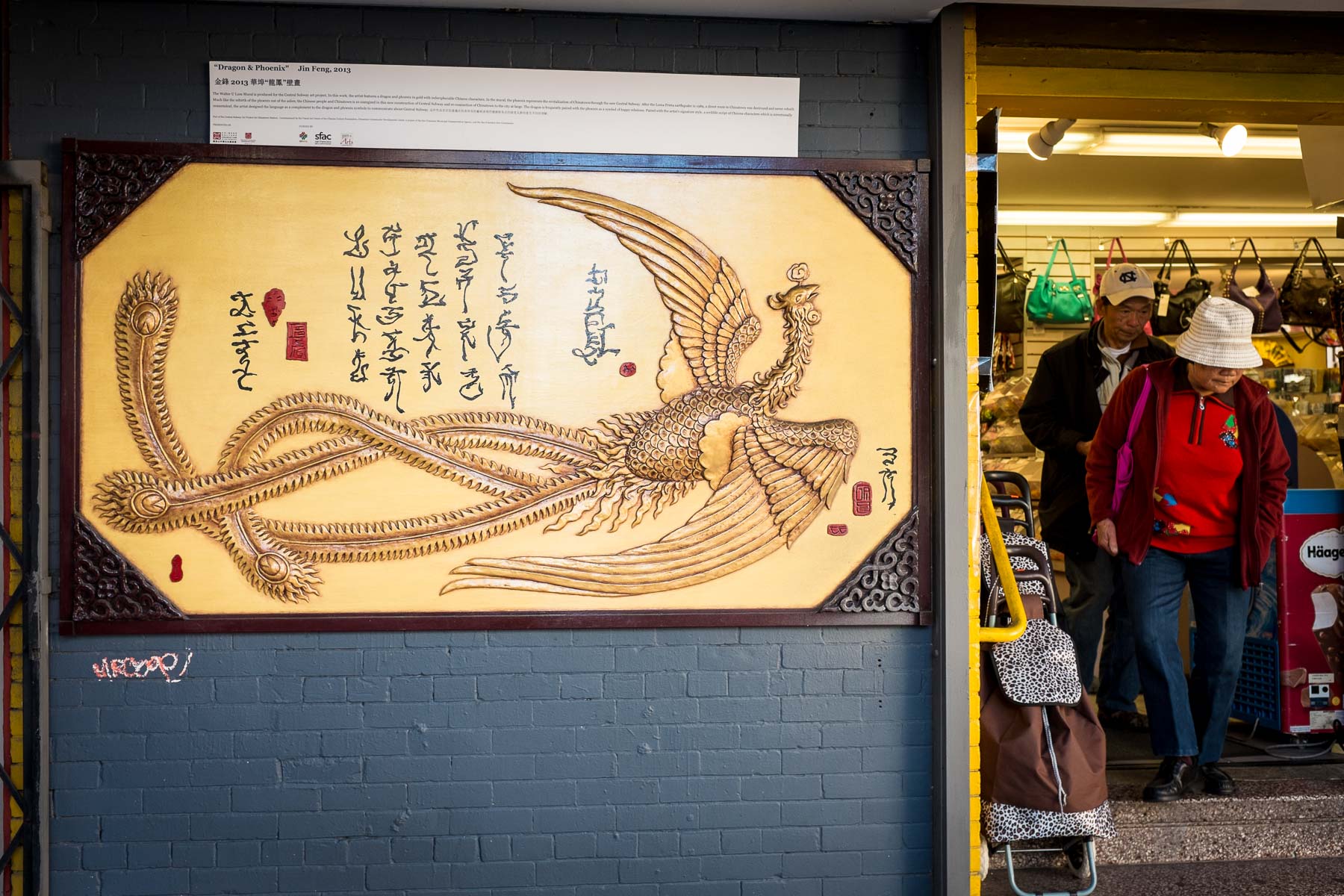 Visiting Chinatown. The best food I had here was Vietnamese, at a restaurant called Golden Star.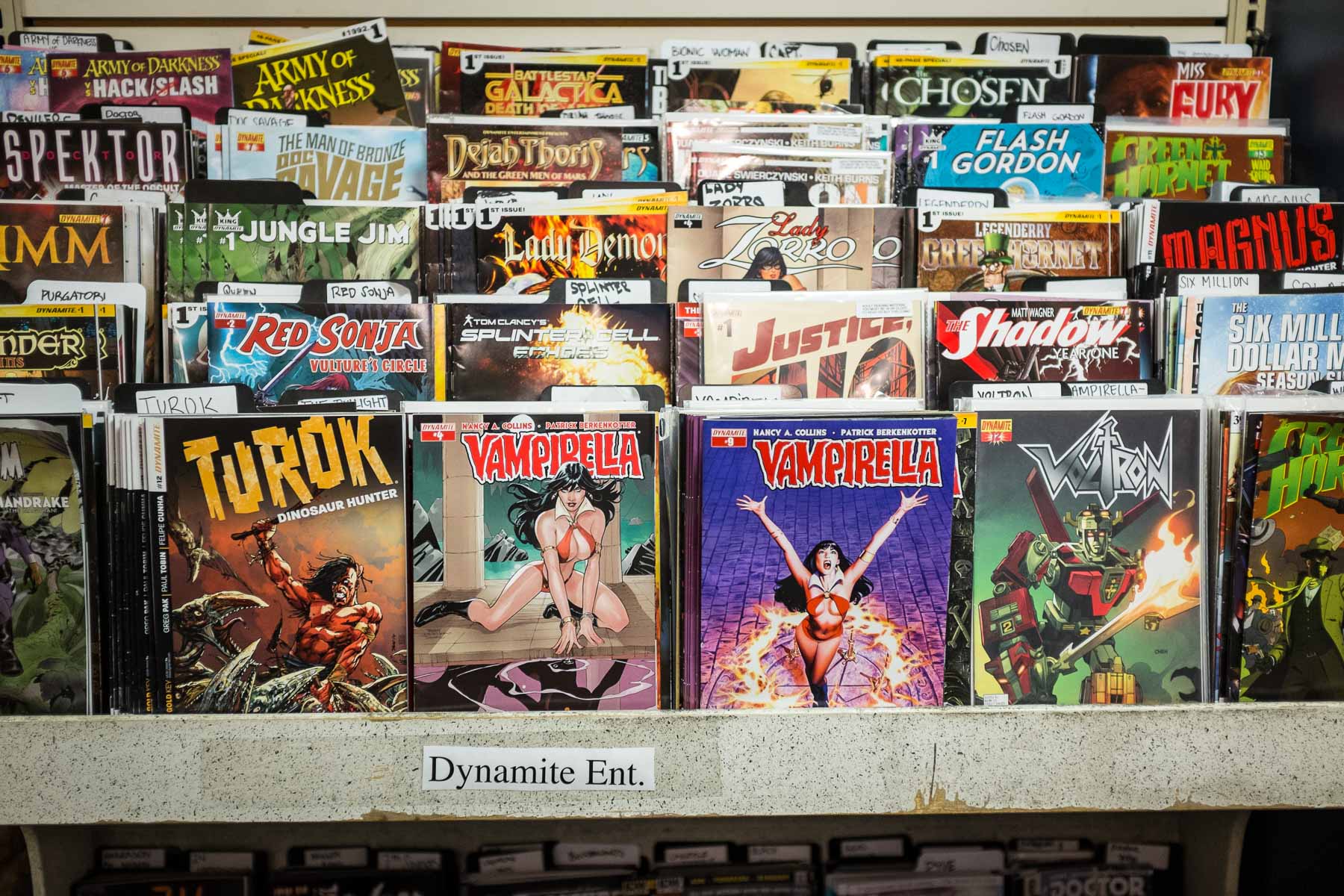 I'm amazed and impressed by the longevity of comic books. These cost around $8 a piece.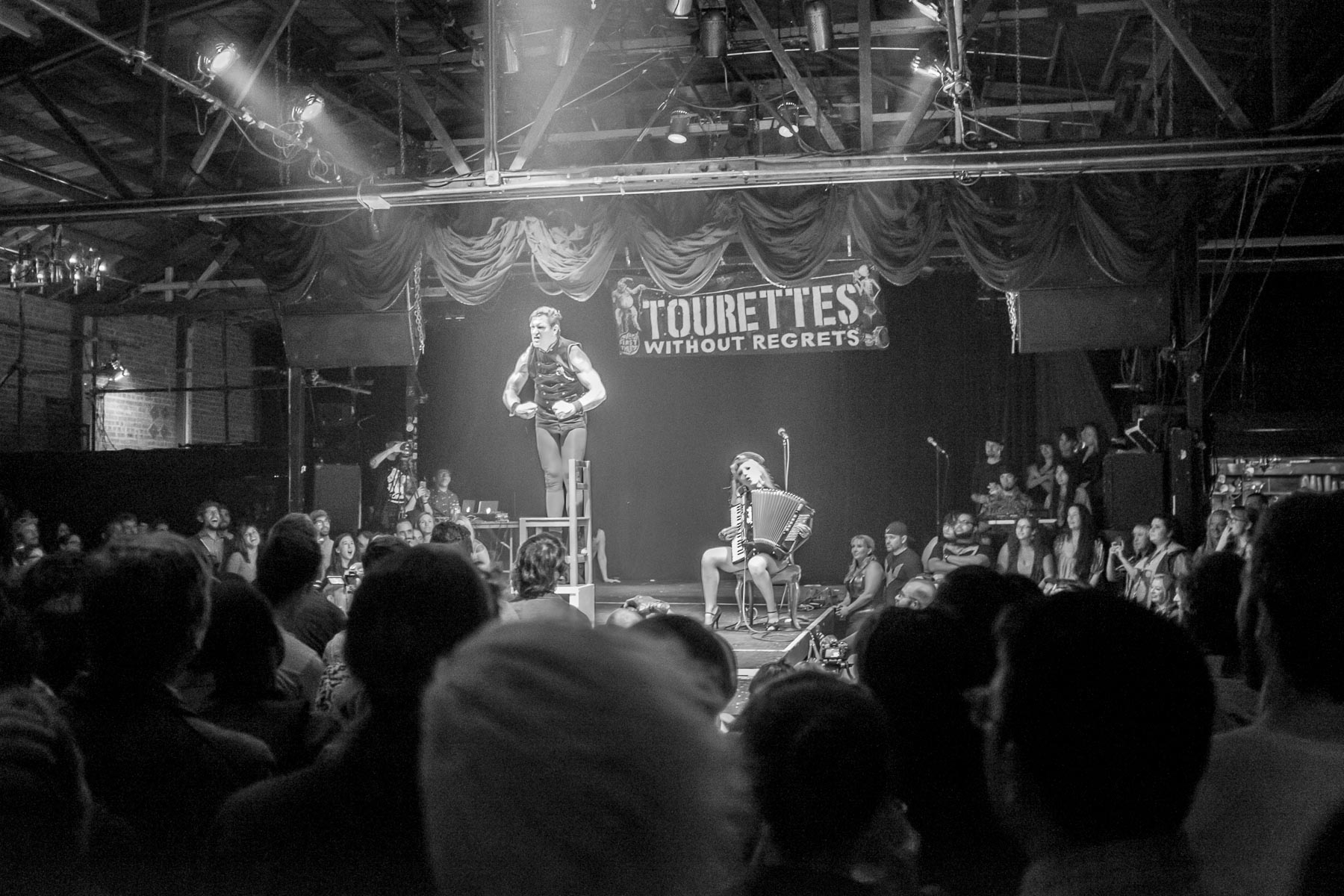 Tourettes Without Regrets, a variety show in Oakland, at the Oakland Metro. This performance was pirate music on accordion accompanied by a mime performance.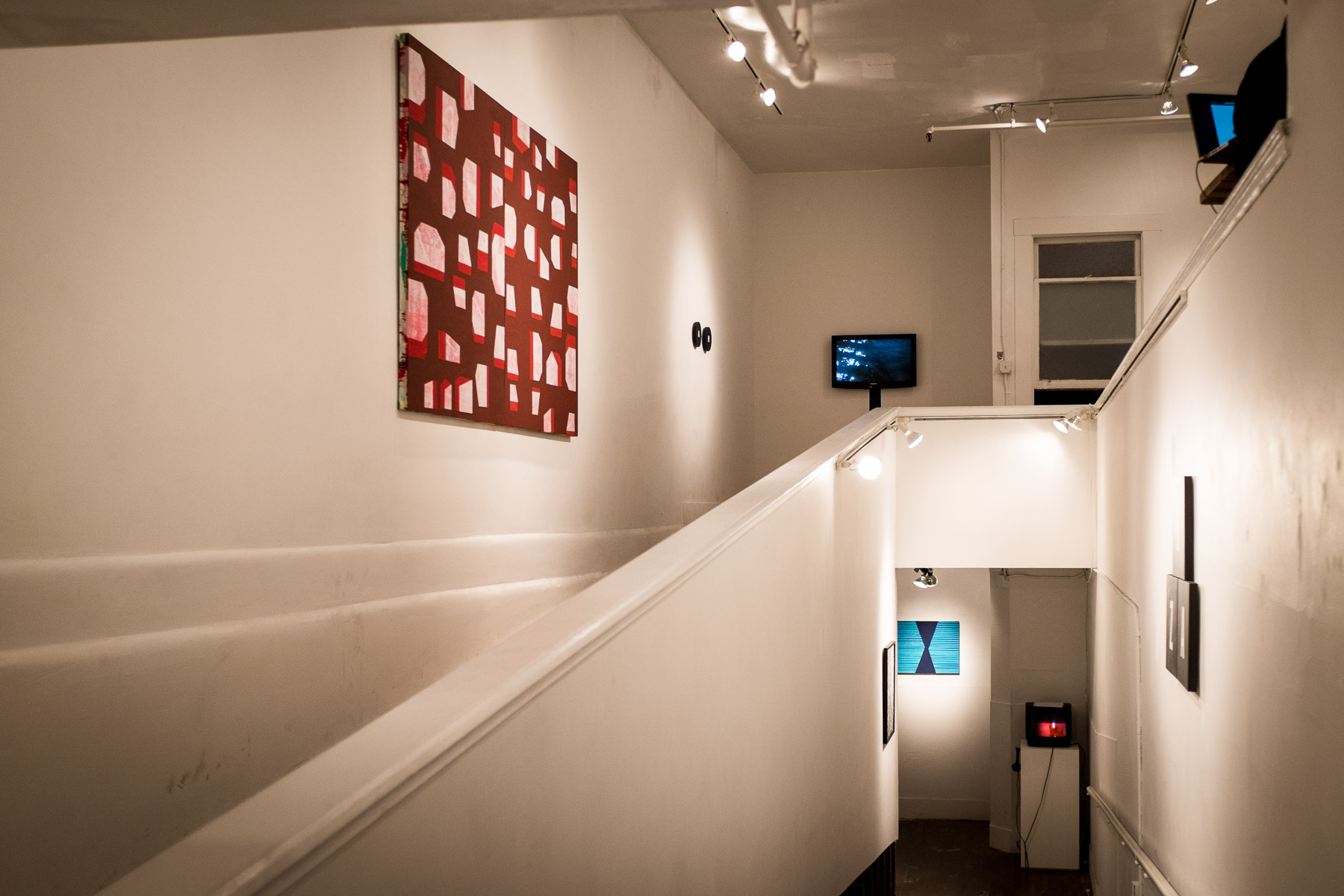 The Incline Gallery, in the Mission, right next to Mission Bicycle.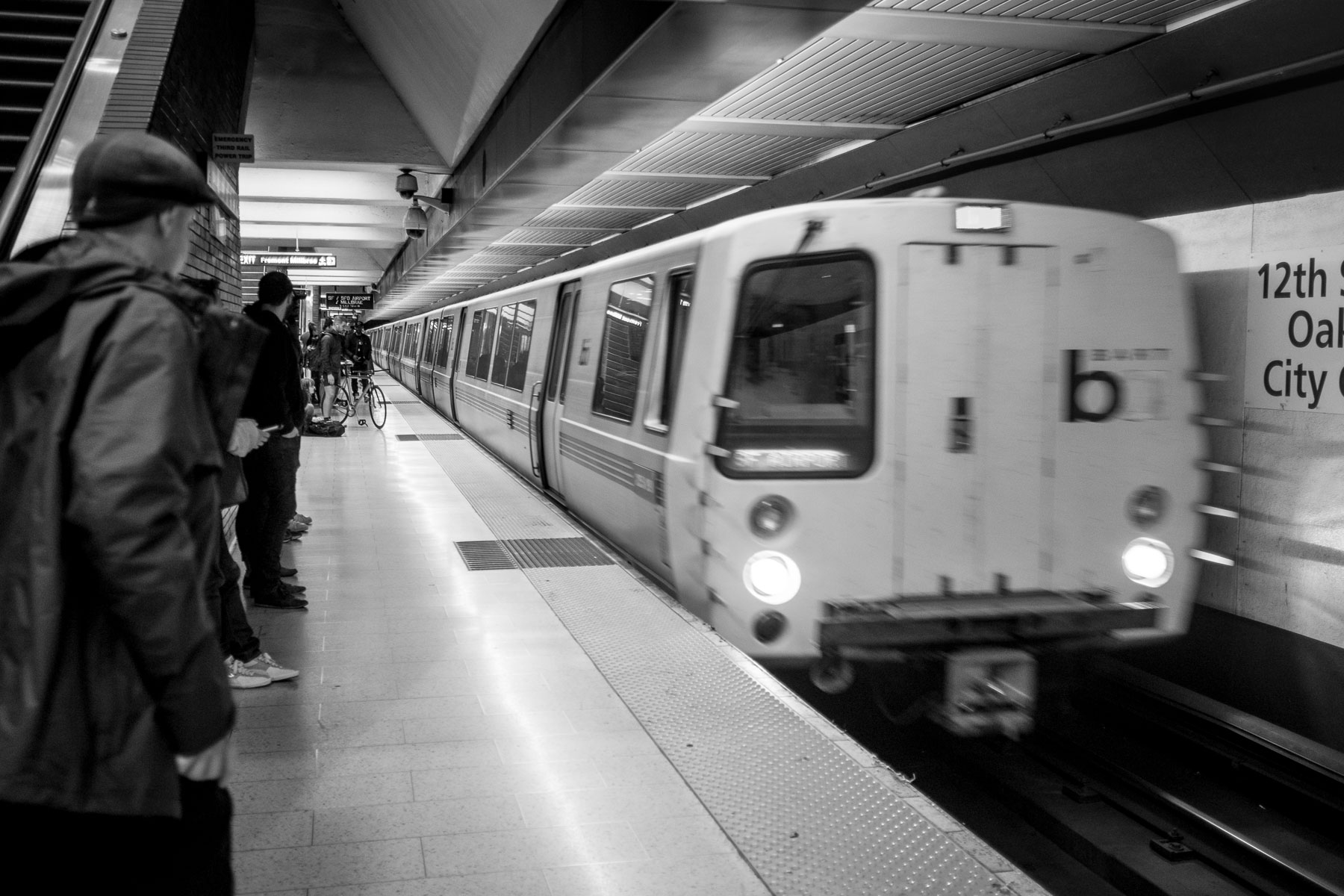 This is Hoodslam, an underground pro wrestling event. Standing on the ropes in this photo is Scorpion Junior, a combination of Scorpion from Mortal Kombat and a pregnant Arnold Schwarzenegger from the 90's movie Junior. During the match the crowd chanted Miscarriage! and Scorpion gave birth in the ring to a tiny Scorpion infant, complete with face mask. He attached a rope to it and threw it his opponent (Mexican Batman) while yelling Get over here! but was then disqualified for breaking the one rule of Hoodslam: "Don't bring your fucking kids."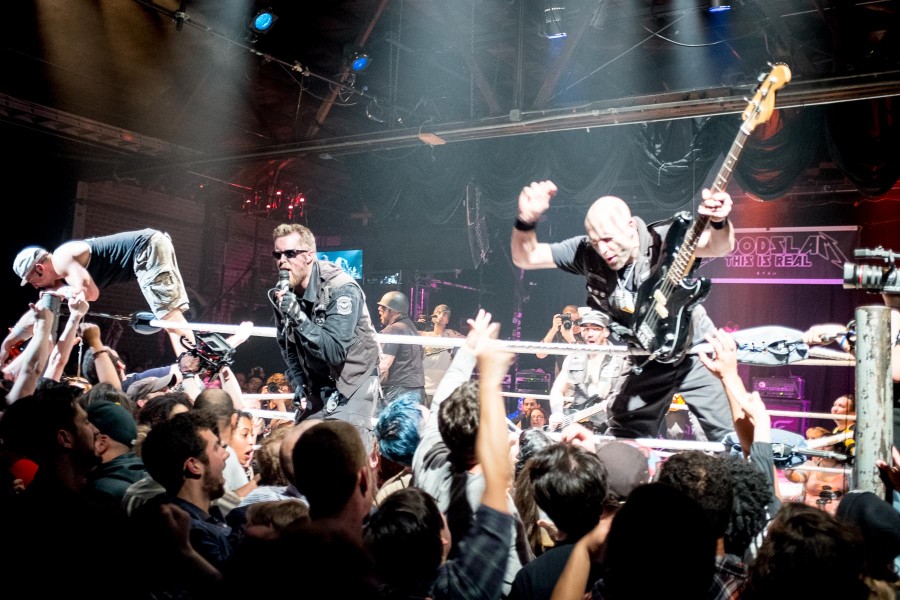 A band that performed at Hoodslam, called Arnold Corps. The lead singer spoke and sang in an Austrian accent.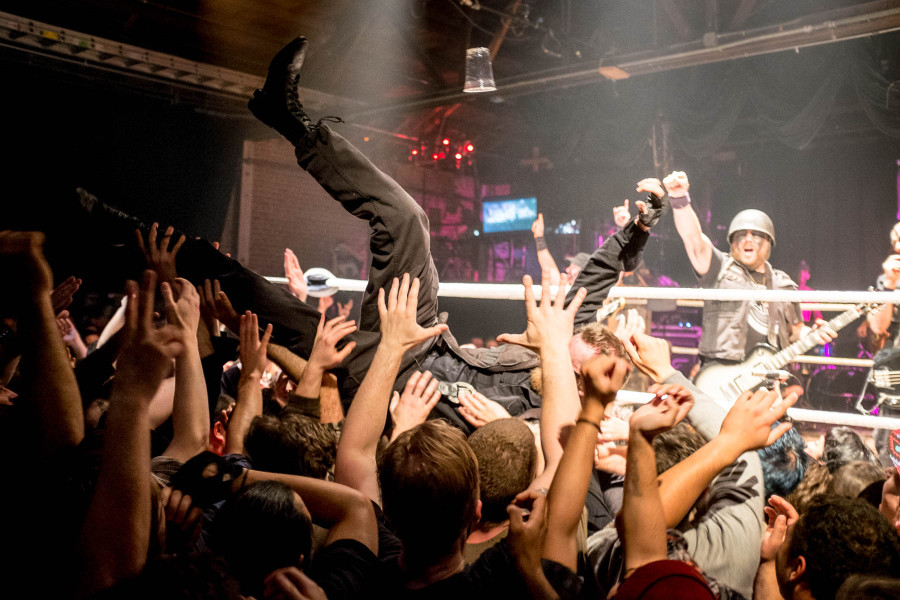 Juice Lee (Bruce Lee on steroids) flipping into Ken from Street Fighter.
The referee was chain smoking joints throughout the evening. Inside the Oakland Metro, smoking cigarettes is not allowed.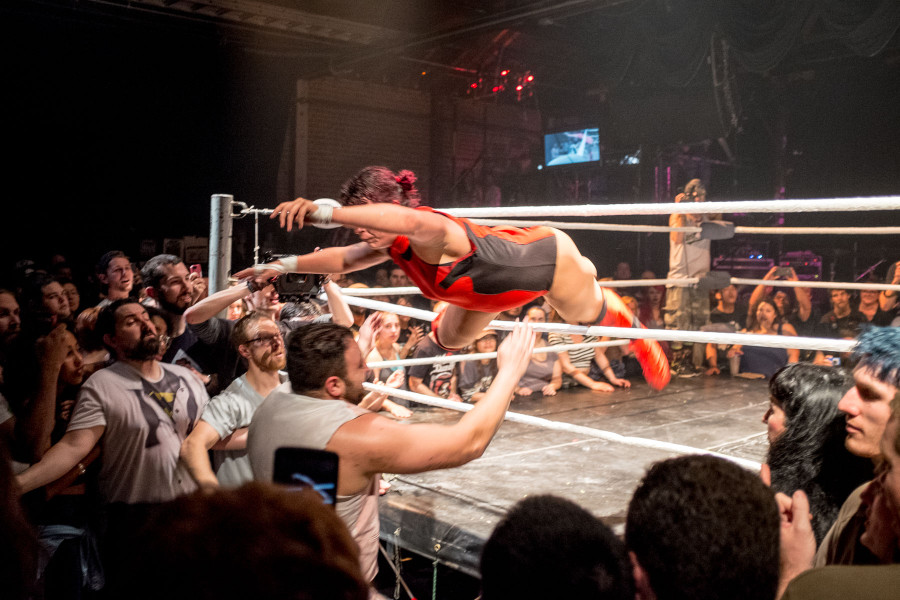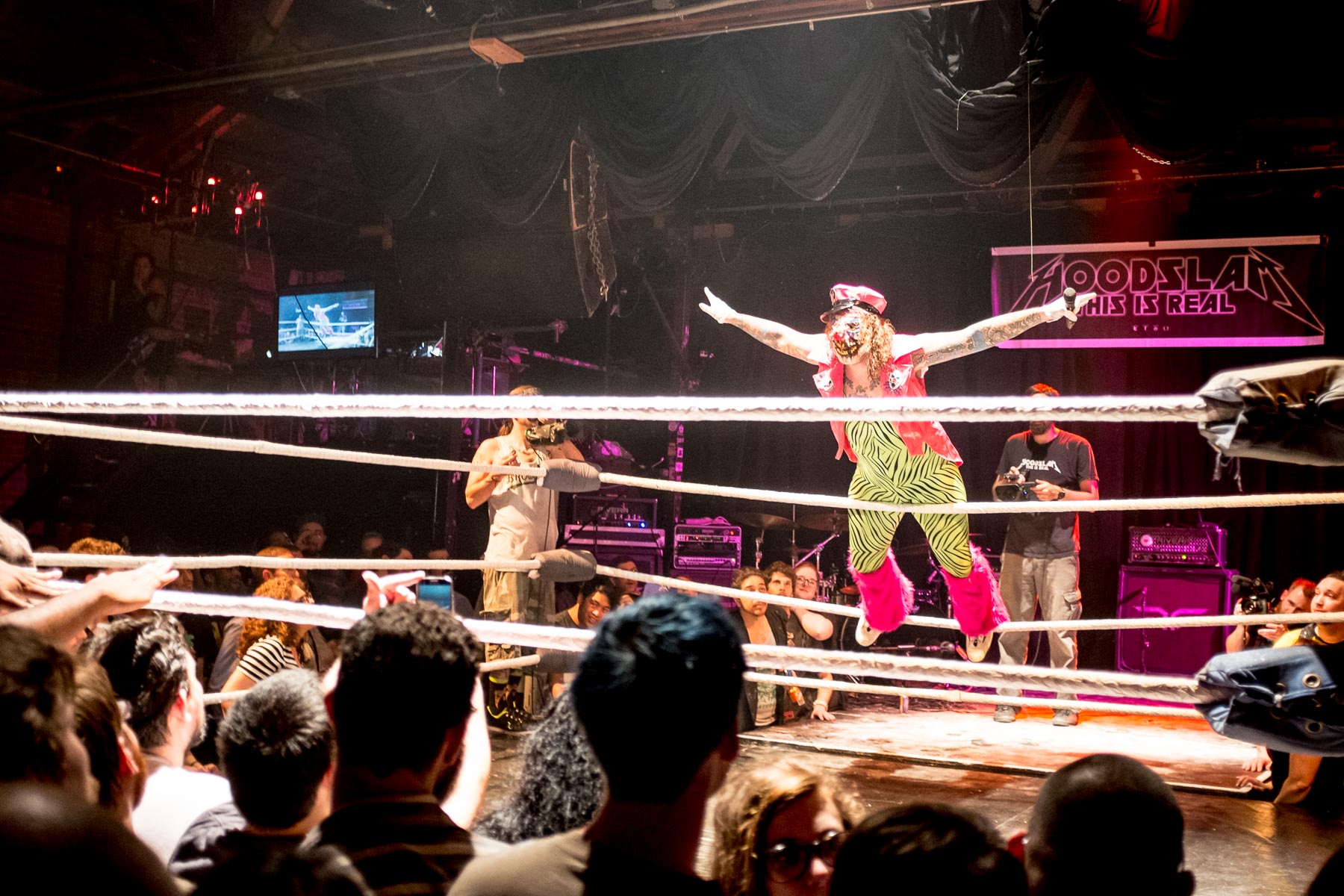 Fisherman's Wharf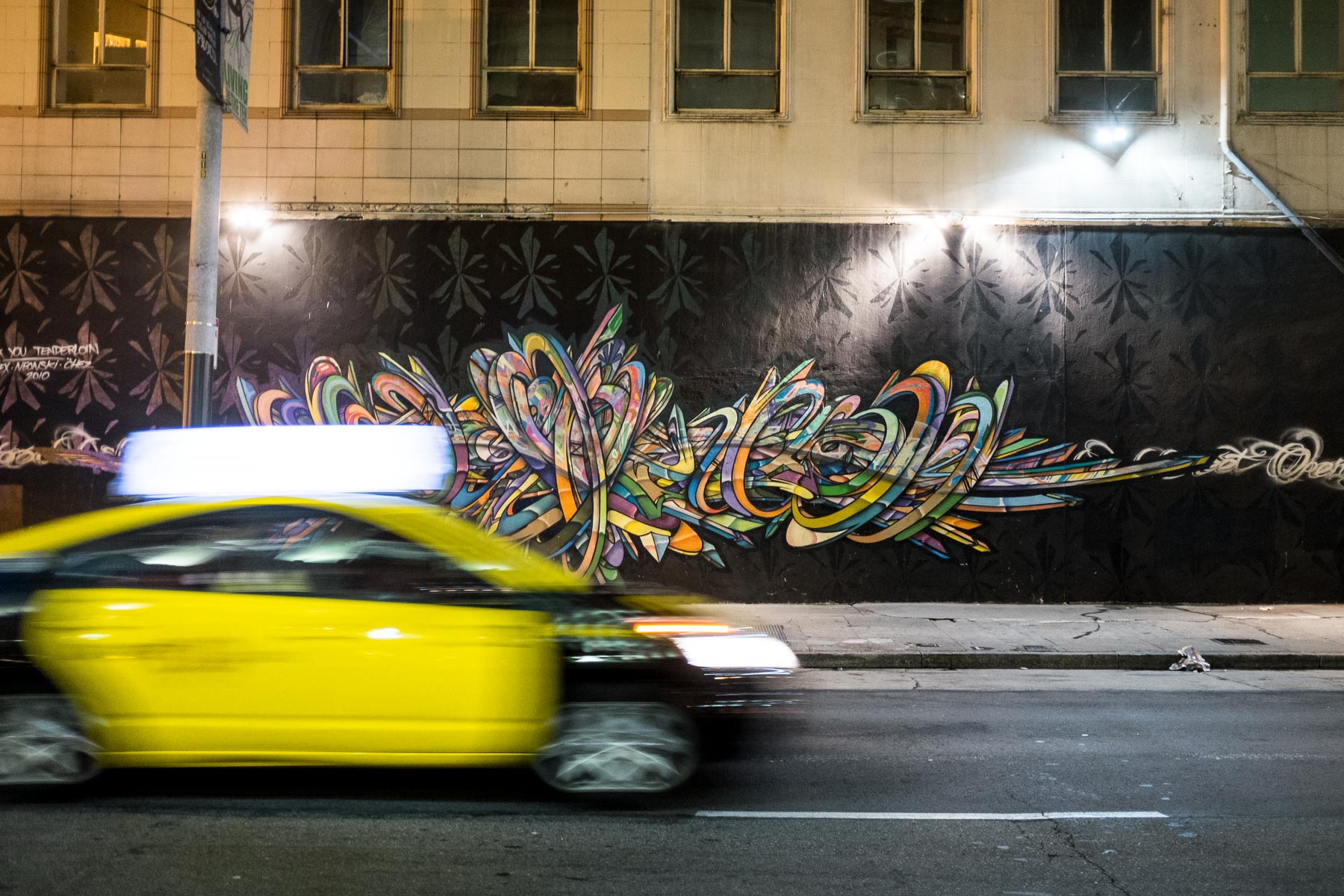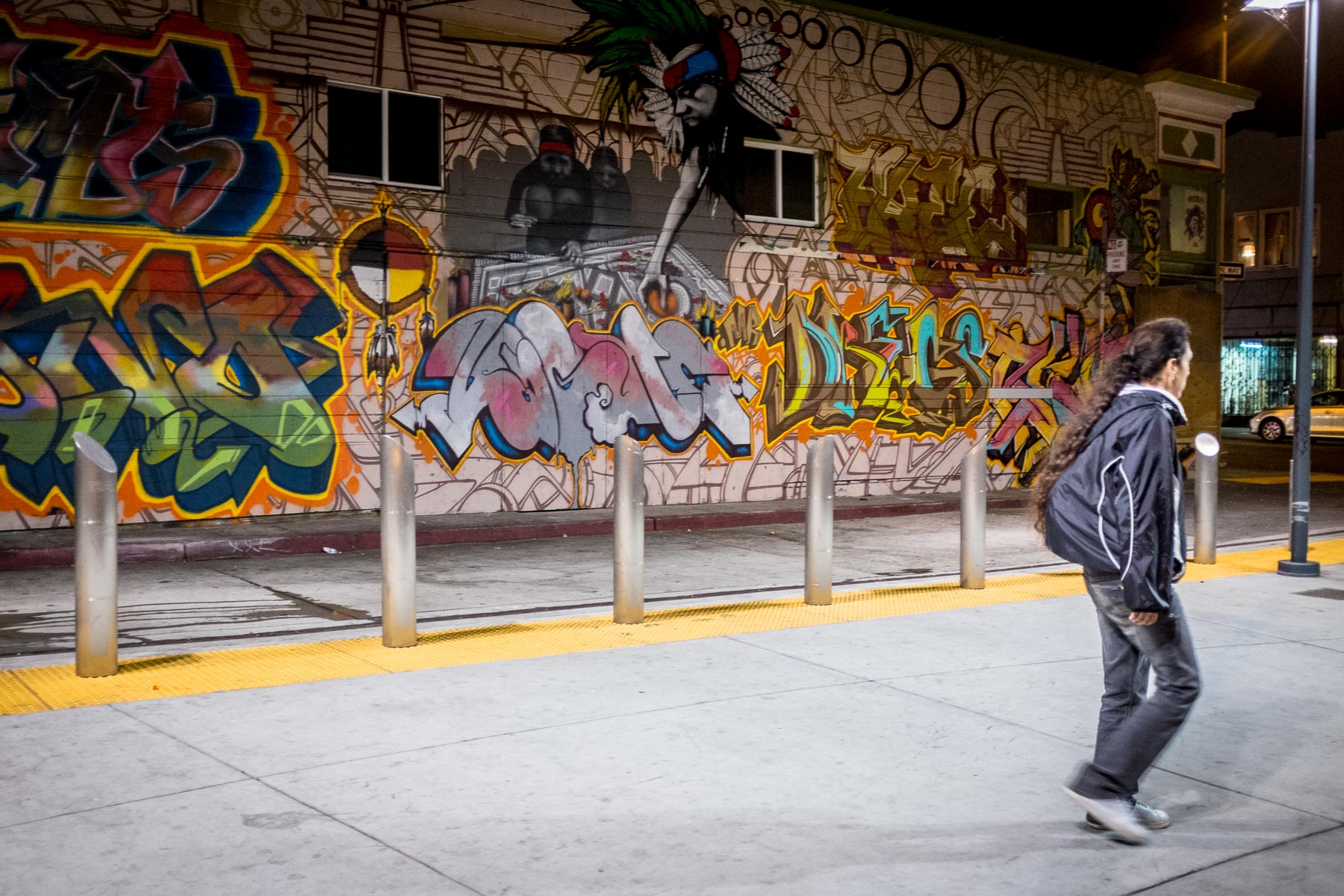 One of the few photos I took in the Mission without police in the frame. There were police everywhere.
The last night I went to see DJ Jazzy Jeff with Kensho. Surprisingly, Shortkut opened for Jazzy Jeff and overshadowed him. The same night we had the opportunity to meet and have a brief conversation with DJ Qbert which was amazing.
Excellent times in San Francisco, as always. You can see my photos from last year in the city here. Next up: Berlin and Hong Kong next month.