The week of Christmas 2015 while in the Bay Area with Kensho, we spontaneously decided to take a road trip to Oregon. Kensho had never been to Oregon, gas prices were rock-bottom, and it seemed like as good a way to use a few days as any, so we left. Here are some photos from that trip.
Shortly after leaving the bay area and hitting the open road in Northern California. You really get a sense of the expanse physical spaces on major highways in the United States here. Highways in Asia do not compare.
Hitting small towns away from major metropolitan areas you quickly see the political and cultural landscape quickly change. This religious gas station mural is not something you would see in San Francisco.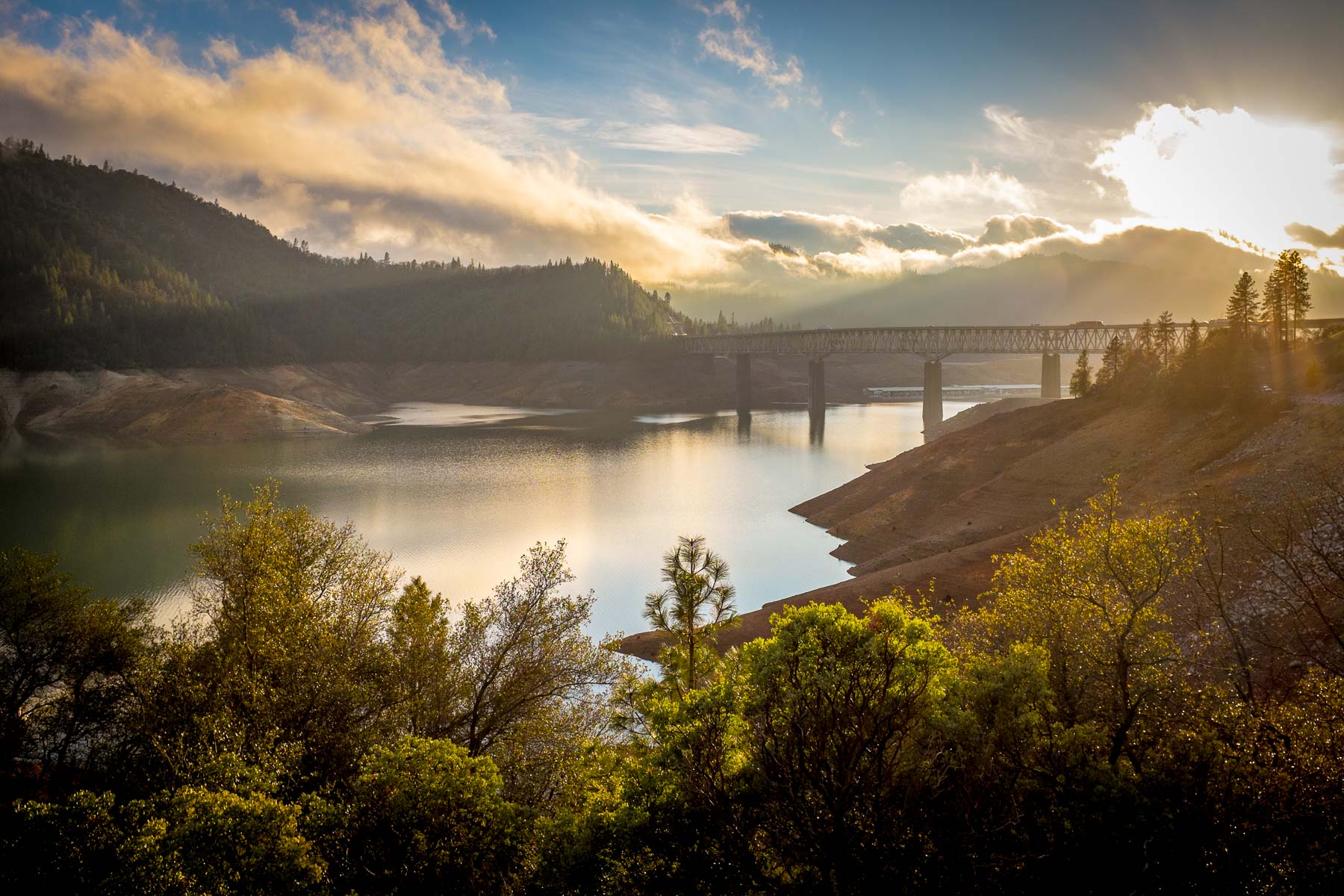 Along the highway at sunset we passed a river and decided to take a detour to explore the area. We parked on a dirt road next to a radio tower and climbed on it to get these photos.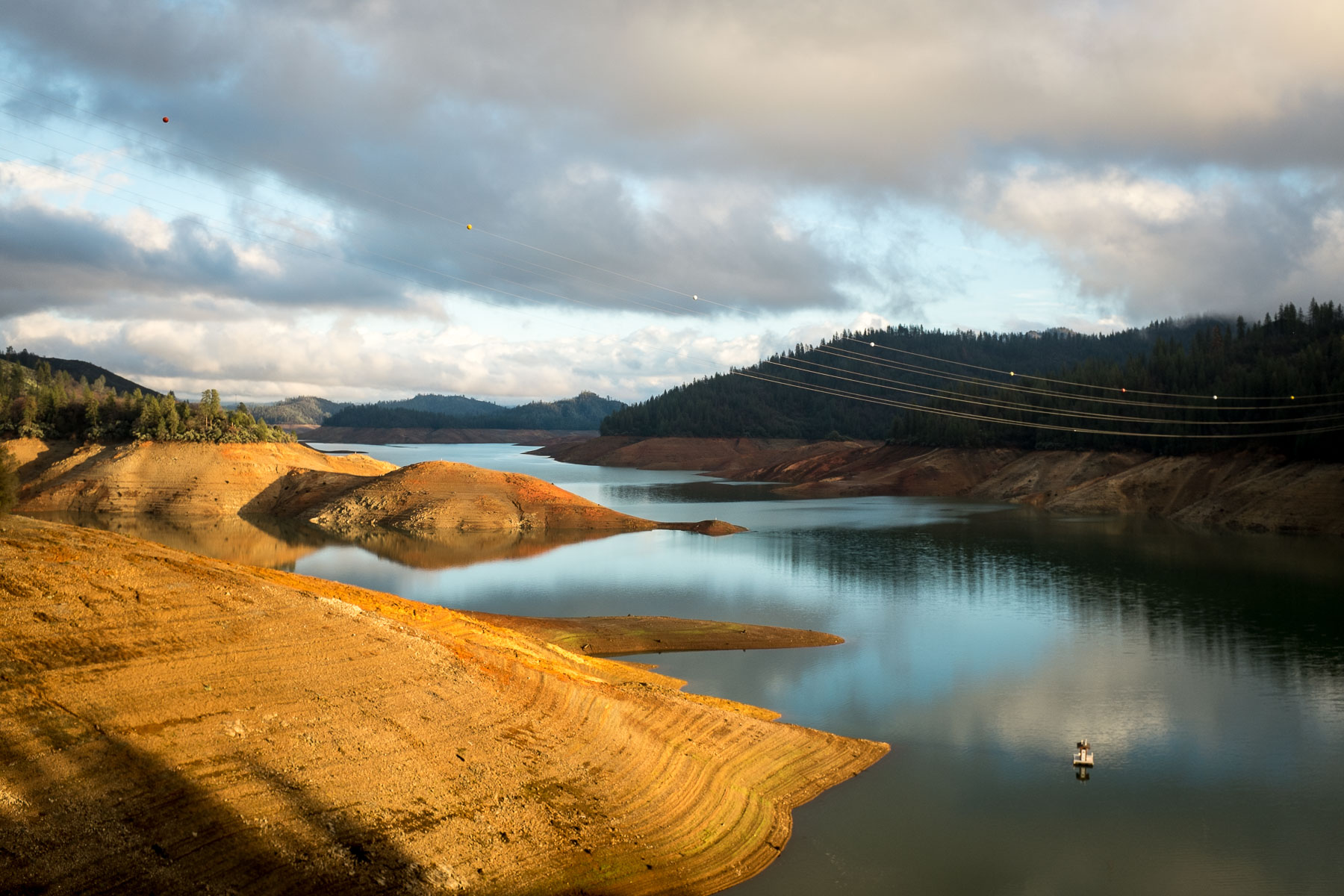 Facing the opposite direction on the same radio tower.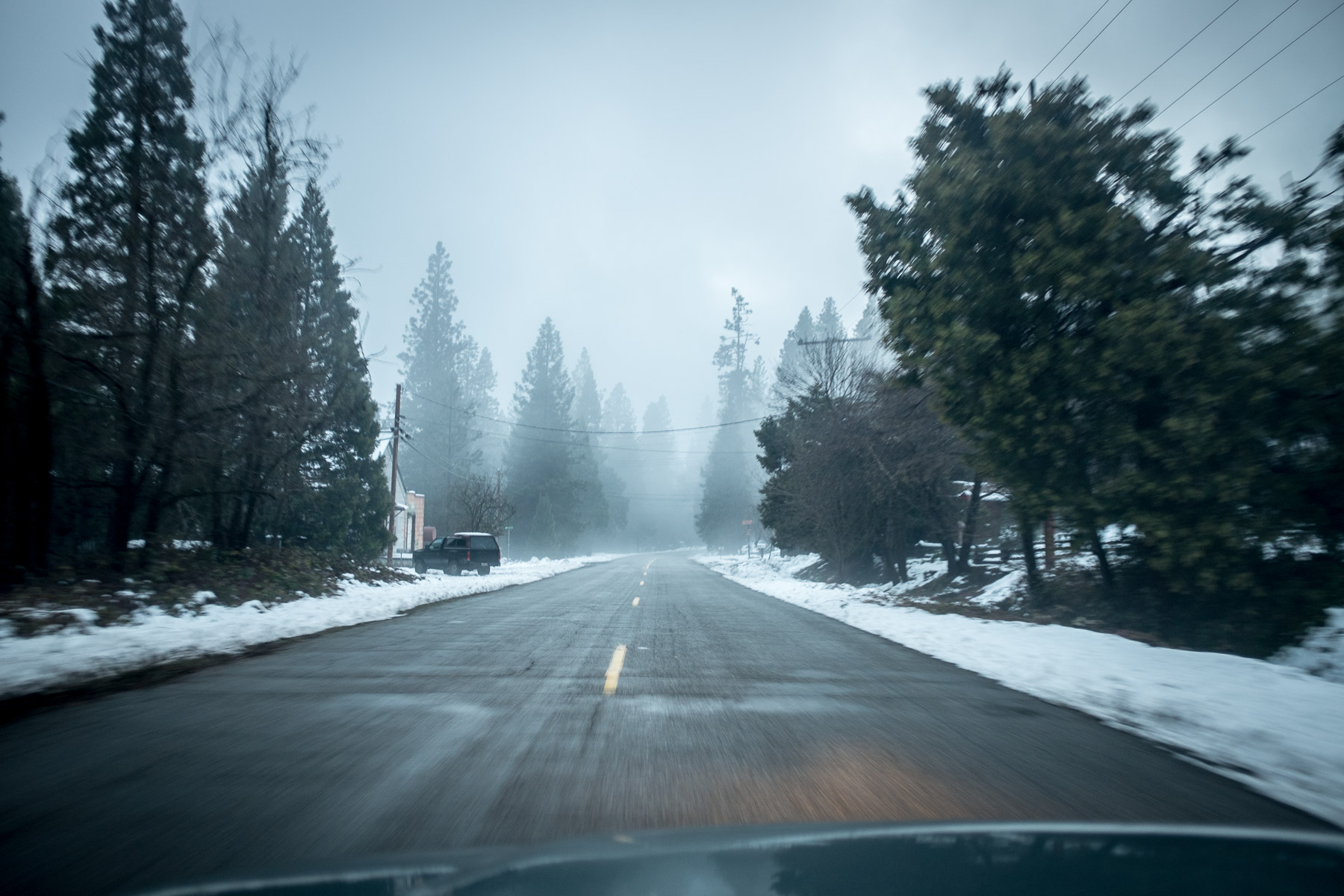 Once we hit Eugene, Oregon it began snowing. Before long, there was snow everywhere. It was great to see such diverse landscape and weather conditions, going from sweatshirt weather in the bay to actual winter in Oregon.
In Eugene we stayed with a Couch Surfing host named Julia who was very hospitable. I awoke to Kensho and her making Vietnamese banh mi sandwiches. I am hard pressed to think of better food to wake up to.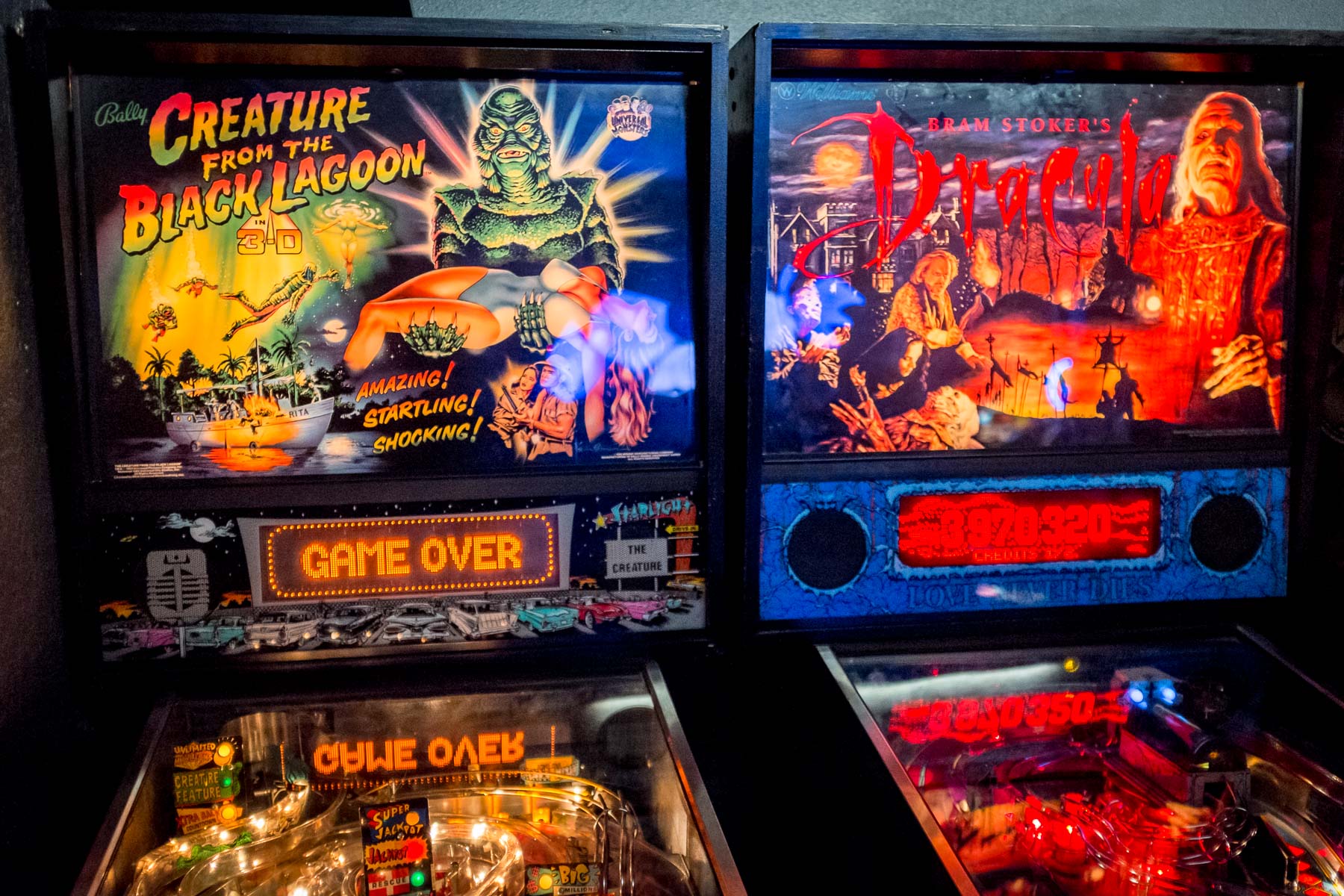 Inside one of my favorite places in Portland: Ground Kontrol. It is one of the best video arcades in the country and a monument to the culture of classic games. They also serve food, local craft beer, and feature DJs playing retro music on vinyl.
The eating area of Ground Kontrol features these tables which are illuminated from the bottom up. The design of the venue is retro sci-fi, which feels like a reference to Tron. Inside the bathroom there are custom tiles on the floor which create a Pac-Man map with ambient lighting. Unfortunately the lighting conditions and small space made photographing that area difficult.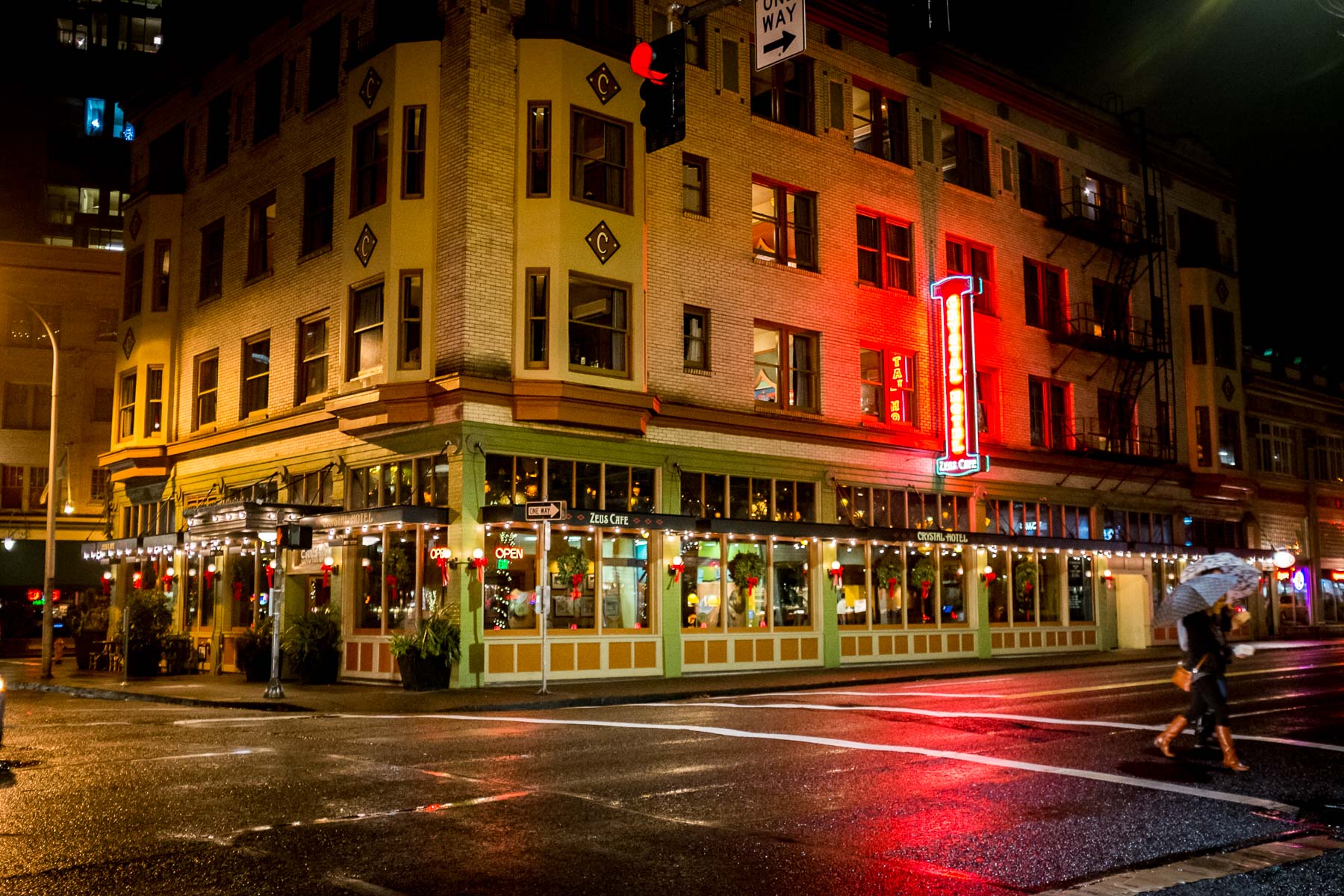 Neon lights drown the wet cityscape in a warm glow. This aesthetic of classic architecture and retro embellishment is common in Portland, which has a hip small-city feel.
Looking into one of the handful of record stores in Portland. This one is called Everyday Music, on Burnside St.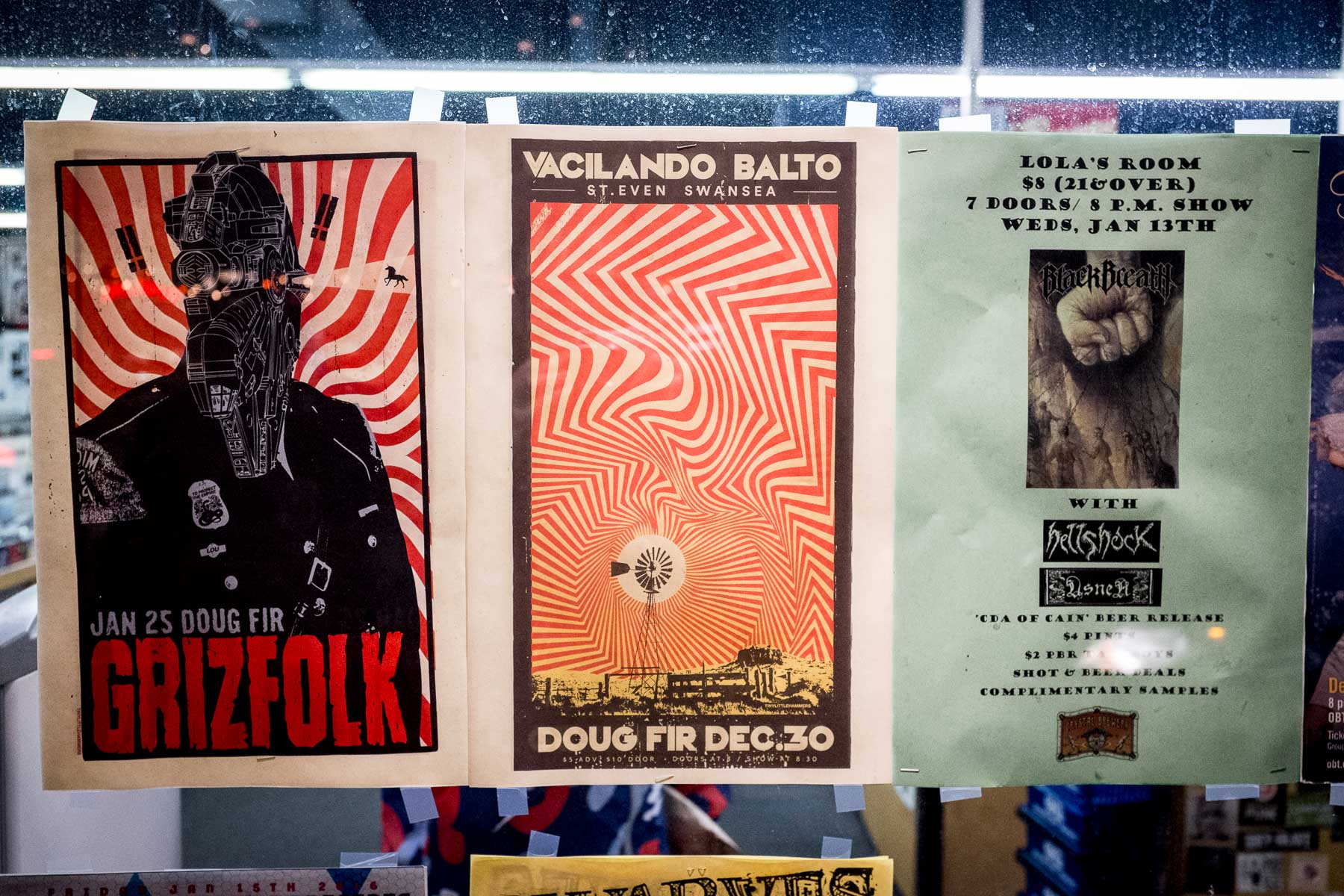 Local event flyers in the same record shop. I love looking at how local events like these are presented: they reveal a lot about the identity of the local community.
Staying in an AirBNB in Portland. Interestingly, this house had a number of rooms which were all rented out on AirBNB, giving it the feeling of a sleepy dormitory.
Portland is famous for donuts. This time, instead of going to Voodoo Donut as I did in 2012 (a local landmark), I decided to check something else out. The two places which were widely recommended were Blue Star and Coco Donuts. This picture is from Coco.
Portland has a number of wonderful artistic details like this weathered and heavily textured parking sign. These lend the urban area a lot of character and make it feel authentic and lived in. This is in sharp contrast to flashy vanity projects which adorn the landscape in China.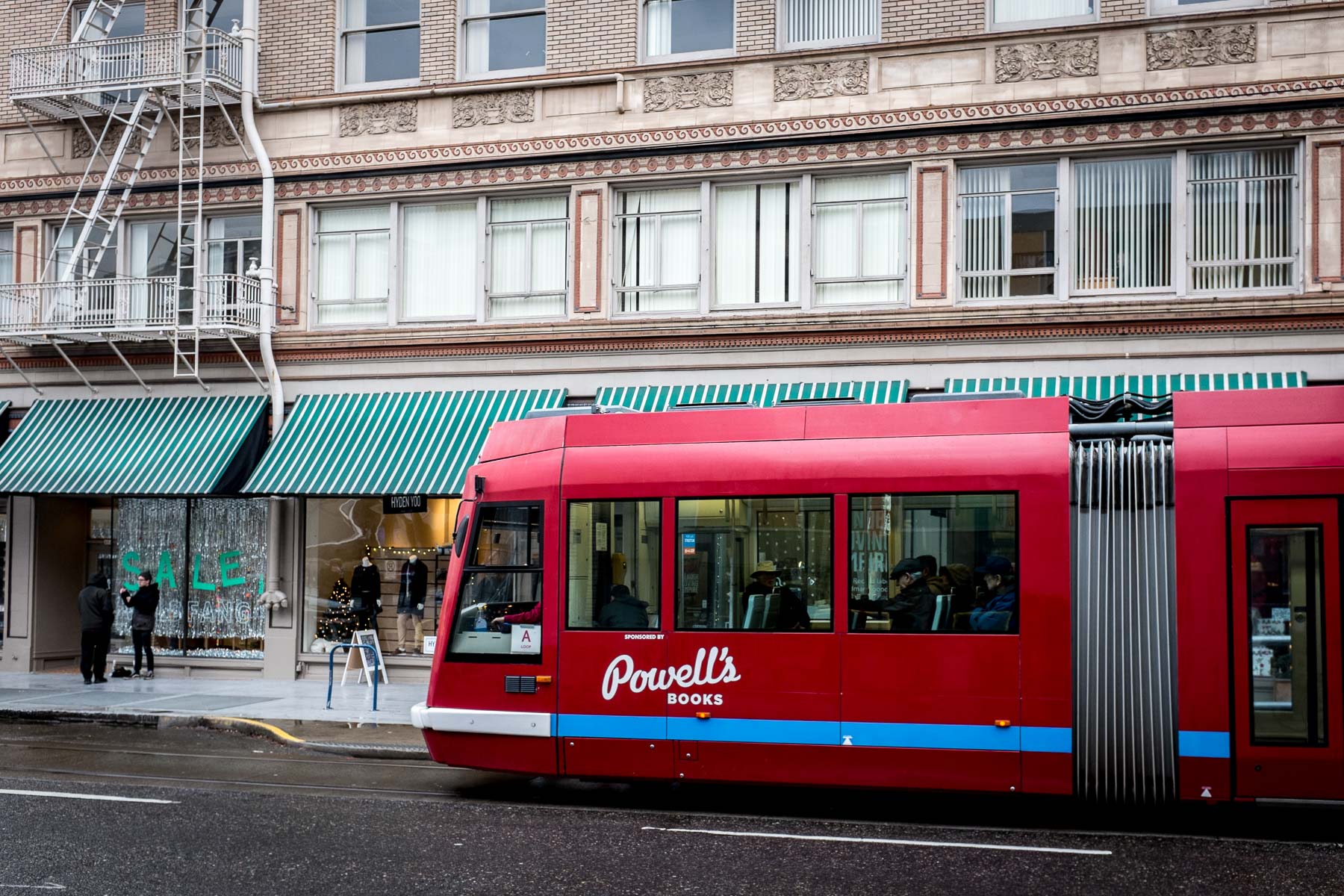 Portland's downtown light rail system, called MAX (Metropolitan Area Express). Sponsored by Powell's, the largest new and used bookstore in the world, which occupies an entire city block. It's heart-warming to see advertising done this thoughtfully and locally, promoting what is truly a local icon.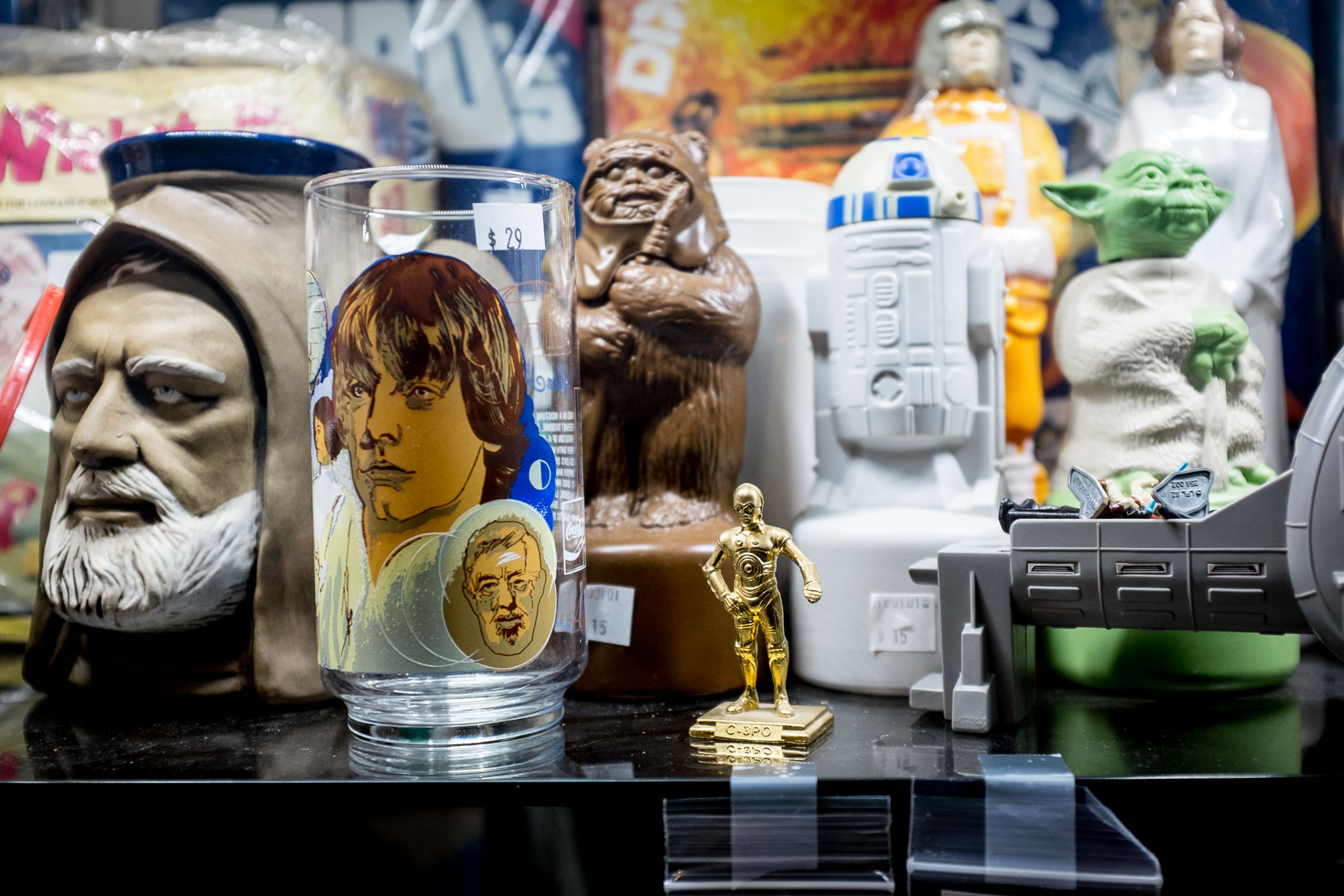 Inside a hobbyist shop called Billy Galaxy the week of the premier of Star Wars: The Force Awakens. Seeing this quantity of rare and expensive nerd memorabilia reminded me of the 2005 comedy The 40 Year Old Virgin.
More aesthetically pleasing and rustic advertising in an urban space. This time for Eoff, one of the largest electric distribution companies in the world, headquartered in Oregon. You wouldn't know it from this ad.
Murals in downtown Portland, at the corner of 12th and Stark. I checked the location on Google Maps Street View to find the location and this art was not there, so it must be recent. Artist unknown.
Another downtown mural. The palette and expression of the subject in this piece seems to mirror the quietly grey climate of the Pacific Northwest.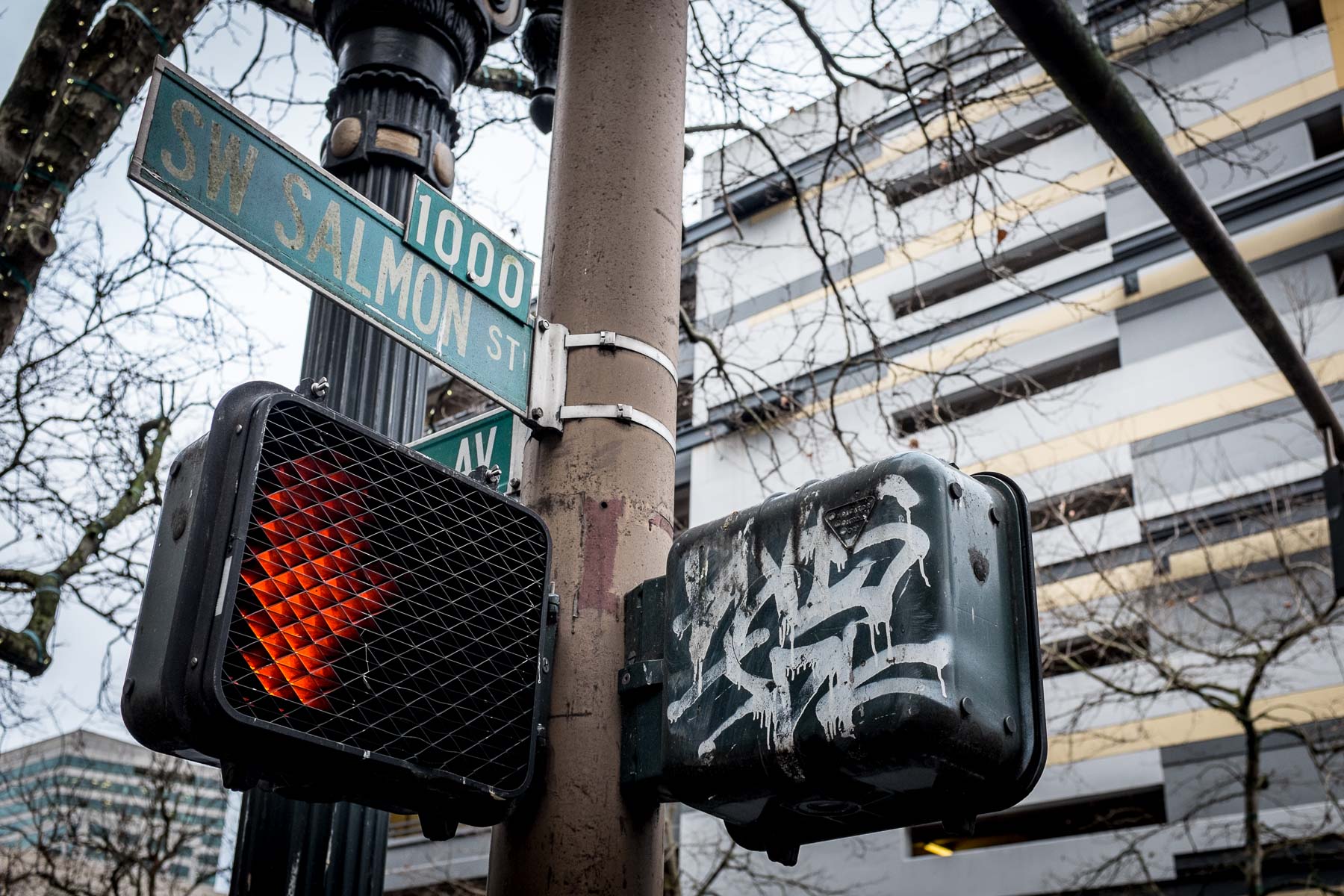 One of the few signs of grittiness in Portland. This is an exceptionally clean city.
Looking down SW Broadway toward Portland's Center for the Performing Arts, which is on the right.
Sculpture outside of the Portland Art Museum.
Kaiten-zushi (conveyor belt sushi) in Portland. I didn't catch them name of the restaurant but it was good. It's always instructive to eat sushi with a Japanese person.