In October of 2015 I had a brief stay in Los Angeles between Seattle and Shanghai. These photos were taken on a late night and early morning tour of two areas of the city: Downtown and Venice Beach, between the hours of midnight and 9am.
On South Hope Street in Downtown LA, shortly after sunrise.
A quote from 19th century British writer Holbrook Jackson covering a construction site.
Looking down upon a freeway with early morning traffic. Saturday morning, 7:30am.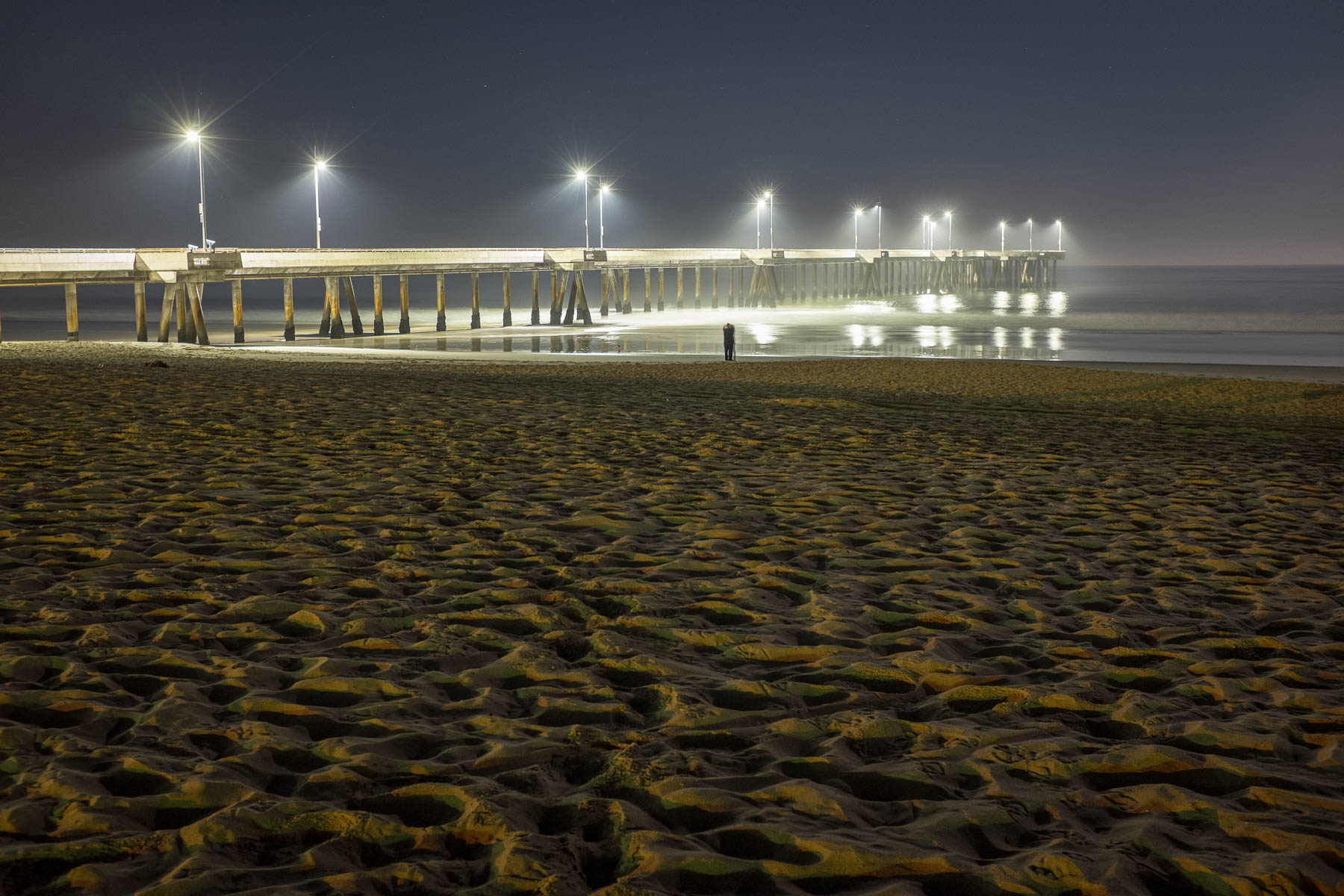 Two lovers, alone on the beach at 3am.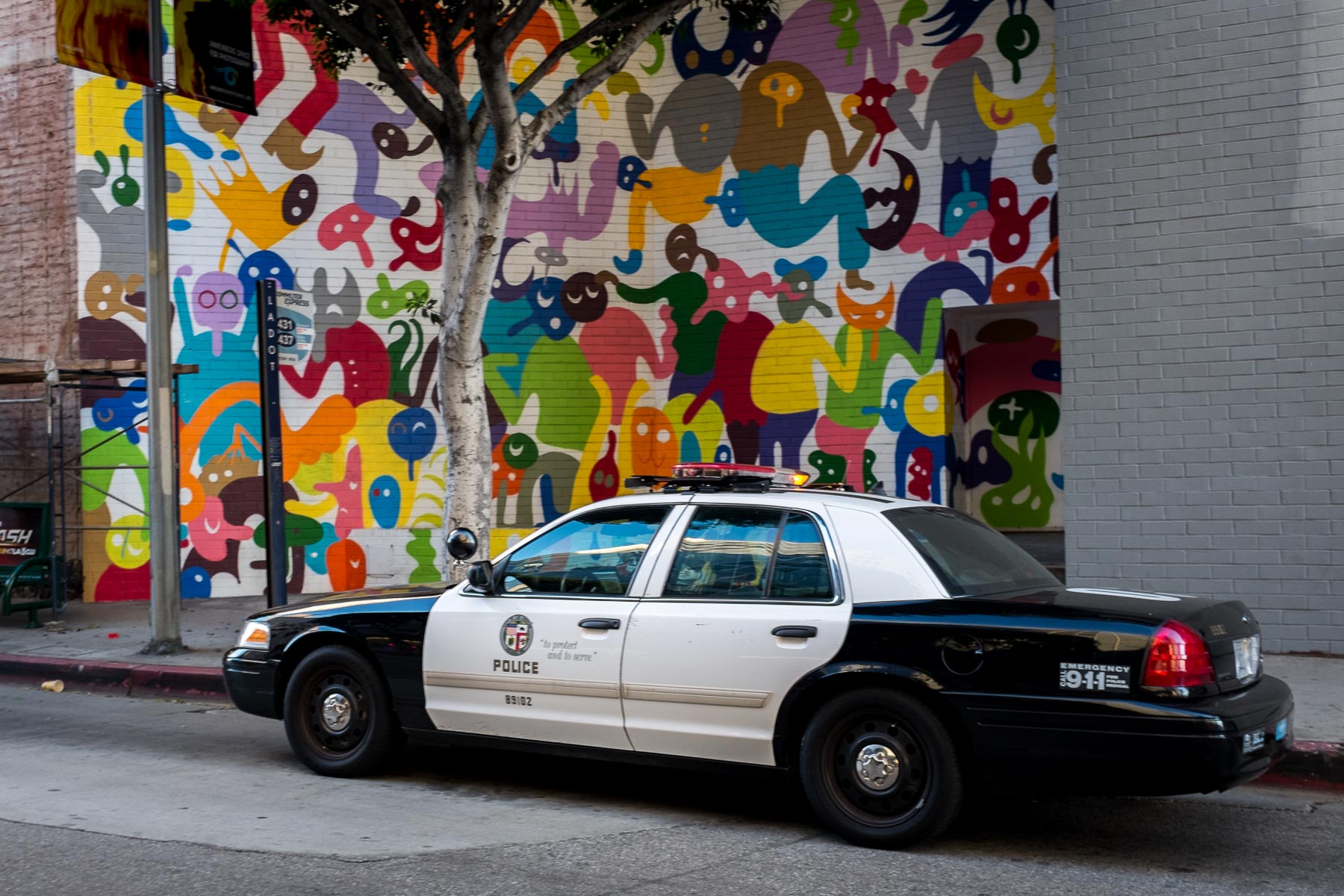 Police car in front of a mural downtown, near Philz Coffee.
A network of interchanges and overpasses, downtown.
A lone tent downtown. Tents housing the homeless are strewn all across this area of the city.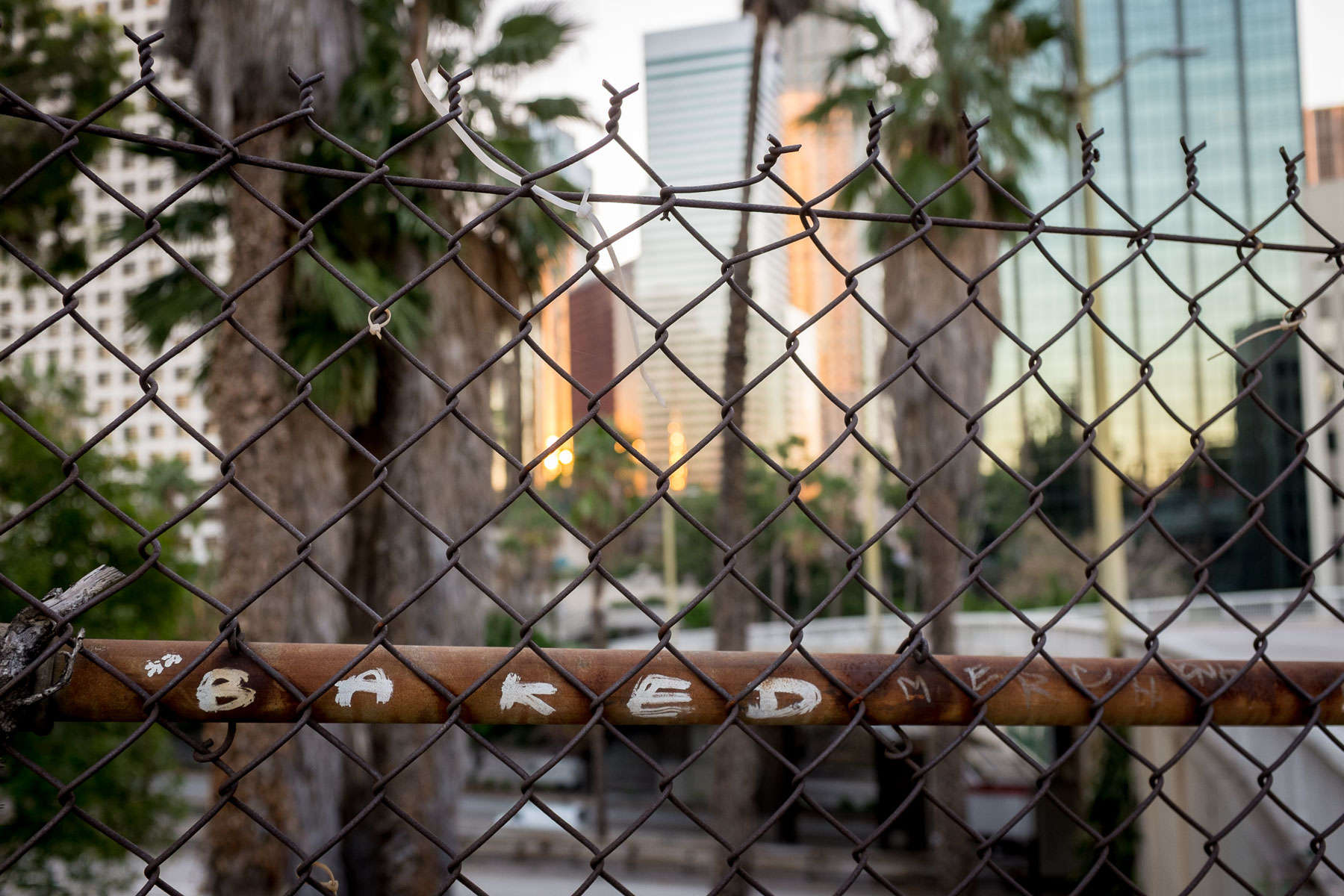 Subtle graffiti along the side of the road, poking through a rusted metal fence.
Street art beneath an underpass with a positive message: "Never Lose Hope". On the right is the word hope written in a number of languages, including Chinese: ??
Chevy van parked downtown, covered in graffiti.
A message to fathers of broken families.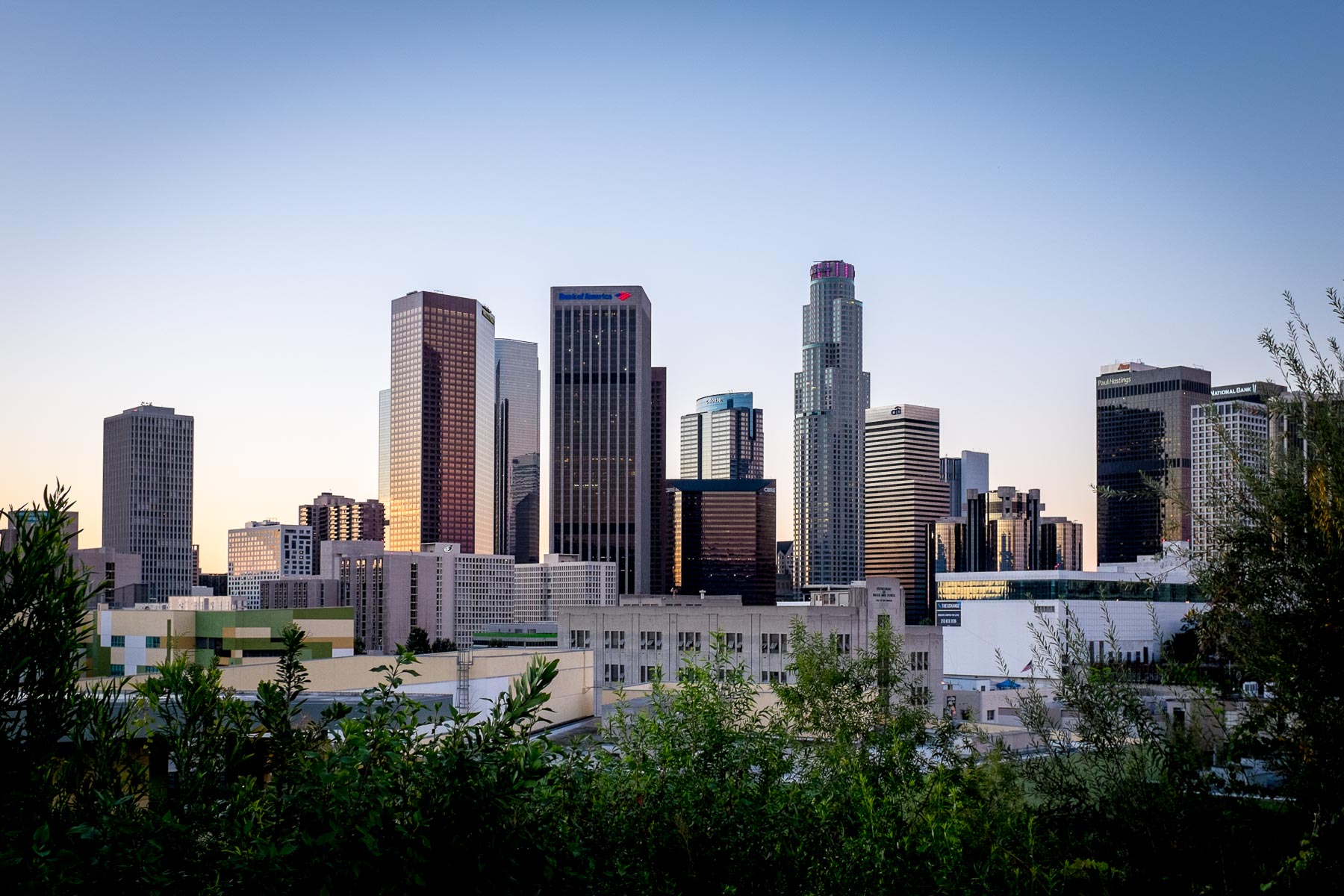 The view from the top of Vista Hermosa Natural Park. There is a single bench at the top of the hill which has this view.
Big, bright healthcare bus. Out of service, parked on the side of the road at sunrise.
The iconic Pantry Cafe at 9th and Figueroa in the South Park district of Downtown LA. Opened in 1924 and currently owned by former mayor of LA Richard Riordan.
Closeup of the marble signage at City Hall, built in 1928.
The new Los Angeles Police Headquarters, down the street from City Hall. This is a $400 million facility designed by AECOM – it is beautiful.
The Walt Disney Concert Hall at night, designed by American architect Frank Gehry.
Seal of the City of Los Angeles, adopted in 1905.
A ghost bike appearing in front of City Hall. Ghost bikes commemorate cyclists killed on their bikes, and this one is Mexican Day of the Dead themed.
A wider shot of the ghost bike art piece.
A wedding couple, Day of the Dead style.
Self-portrait, shot with a timer.
Charlie Chaplin street art, near Venice Beach.
Windward and Pacific Avenue, the heart of Venice Beach. At the stoplight is a stretch limousine Escalade with eight wheels.
Building-sized mural dedicated to Venice, one block away from the beach on Windward Ave.
Venice Beach at night.
One of the many alleys along Venice Beach.
One of several Day of the Dead totems standing across from City Hall, part of a larger art installation.