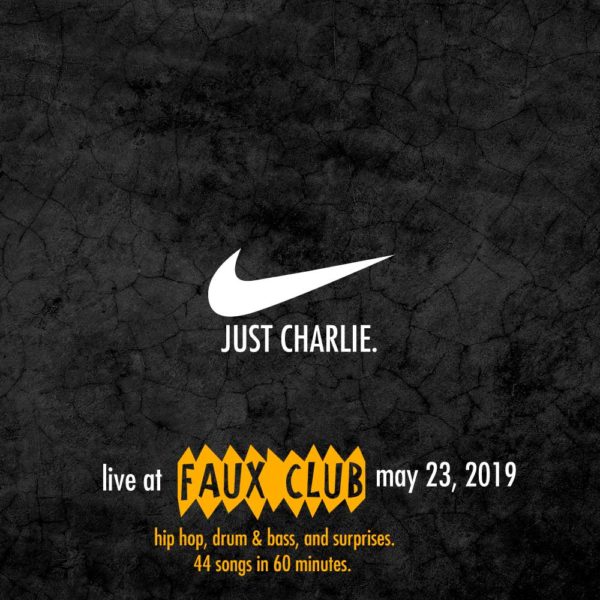 Last month I did a show with Jovian (together as Disco Death) at one of our favorite venues in Chengdu, called Nu Space. This is a live house which ordinarily hosts bands and not DJs, so it was an unconventional gig for us. The venue has a phenomenal sound system and we had a lot of fun.
This mix is mostly hip hop and drum & bass, with a few surprises. It's about 60 minutes long with 44 songs, and a tracklist below.
Stream & Download Links
Click below to stream or download the mix. I've added this mix to the mixes page on this site, too: DJ Mixes
Tracklist
Disco Death Intro
Mike Gao – Thirst (feat. Mr Carmack)
Baauer – Raspberry
Falcons – Want Your Body
Resotone x Mark Arkinson – I Think I
Kafe Hu – You Qian Daddy (feat. Eli Sweet)
DJ Krush – Stormy Cloud (Raindrop Mix)
Kanye West & Jay Z – Clique (feat. Big Sean)
Phaeleh – Never Fade Away
Stardust – Music Sounds Better With You (WRLD Remix)
Kali Uchis – Know What I Want
Vromm – Ashes of Shame
HXNS – Wavezzz
Sneaker Pimps – Six Underground
Tusais – Blakout
The Notorious B.I.G. – Warning
Troyboi – ili
Ivy Lab & Tim Parker – U Smart
Nphonix – Reach Out (OM Unit Remix)
ODB – Shimmy Shimmy Ya (Mr. Carmack Remix)
Fixate – Tweeked
Alix Perez – Solitary Native
M.I.A. – Paper Planes
Digital & Spirit – Phantom Force
DJ JS1 – Come Together Break
Bonobo – Jets
Alix Perez – State 808
Luniz – I Got 5 On It
Zero Tolerance – Refusal
Alix Perez – Crooklyn
The Charmels – As Long As I've Got You
The Smashing Pumpkins – Today
Sabre – Old Flame
Marc Mac – The World Is Yours
Fracture & Neptune – Whatever
Thelonious – Child Like
James & Bobby Purify – I'm Your Puppet
Donkong – Jawz
A Tribe Called Quest – Electric Relaxation (Properly Relaxed Mix)
Mr. Scruff – So Long
Skee-Lo – I Wish
Mr. Carmack – Aerosol Can (Remix)
Nas – Cherry Wine (feat. Amy Winehouse)
Marvin Gaye – Let's Get It On
More Info
Aside from the event happening on a Thursday, it was from 8:30pm until 10:30pm, and in a large room with a gigantic projector screen, which was almost like being in a movie theater with no seats. It was more like being in an art gallery than an underground club, which is not the vibe we are used to.
I didn't know exactly what I was going to play, but I had a rough outline of about 120 songs for my hour-long performance. Of that 120, I ended up playing 44 songs in about 60 minutes, which is a fast clip. I felt that a slower pace for an hour long set at 9:30pm would be boring, so I determined that I would move as quickly as I could through the hour to keep up a fast pace which would be interesting to watch and listen to.