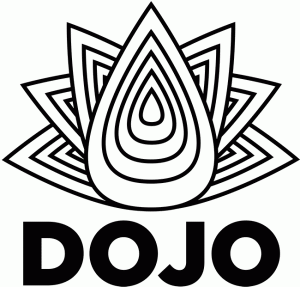 A Message
In the spring of 2013 we started thinking about hosting house parties in a location outside of Chengdu. We thought it would be fun to host a different type of event here, which would be free of all the conventions of being inside of a bar or nightclub. This idea became reality when Zebra Music Festival was abruptly cancelled due to an earthquake east of Chengdu in Ya'an. Within 48 hours, we had visited the house, reached an agreement, and contacted half a dozen local DJ friends to play music. That first event, almost exactly three years ago, was the spark which lit the flame that would become Dojo: a legendary house party which people from India to Russia were talking about (many of these people we eventually met at the house).
Over the course of three years, we hosted over two dozen events at the house: barbecues, birthday parties, 4th of July parties, halloween parties and much more. Most events featured special amenities like a bouncy castle, a geodesic dome, fire poi, live graffiti, painting events, homemade pizza, and much more. At most events, we hosted over 10 DJs on 3 stages, indoor and out, including guest DJs from all around China: Hong Kong, Beijing, Shanghai, and more. These were some of the parties of our lives (so far).
Eventually, it had to come to an end. Dojo was originally intended to be a one-year project. Our house was scheduled to be bulldozed by property developers in the fall of 2013. When that didn't happen, and Dojo had already become the most fun we'd ever had at an event in Chengdu, we had to proceed. By the end of 2015, we were exhausted: we had done everything we could think of, had gained deep satisfaction through many unforgettable memories at the house, and had other projects and obligations to attend to. By that time, Dojo had also become synonymous with raging parties that didn't stop until 8am, and we struggled to keep up with our patrons.
And now, at our 3-year anniversary, the Dojo experiment has concluded. We couldn't be happier with how it turned out. And there's more good news: we have Dojo swag in production. Look out for t-shirts and more in the summer of 2016. We are giving away roughly 8,000rmb worth of Dojo swag, which is all of the money we had left in the Dojo pot.
We are deeply grateful to
The thousands of visitors who we share memories at Dojo with
The artists who volunteered their time to play music, including: Damacha, DJ Enso, Howell, Q-Kraft, DJ Mia, Conrank, Slim Doctor, PLGRM, Gas, Blind '92, Bchir, Mithical, Fat Shady, Kafe Hu, Marco Duits, Big Loco, Hallo Bangkok, Andy Mac, dBassman, Peer Pressure, Shuangmian, Razoul, Rabbi, Kolja, Cvalda, Future K, Gui, and more.
The dozens of helpers whose assistance was indispensable for everything from managing stages, running the bars, preparing the house, and keeping everything running
The food and beer vendors who united to help build the pavilion atmosphere: Johnny 5, Red Beard, Beer Nest, craft beer Brian
The BBC who filmed at Dojo at brought our message to a wider audience than we could have ever imagined
Our crowdfunding supporters who helped us pay rent and keep Dojo alive for the last year, and Lydia and Zaomengshe for their help
You, for reading this message and being down with Dojo
Sincerely,
The Dojo Ninjaz: Charlie, Hise, Martin, Julius, Chris, Dan, Aminah, Luna, Austin, Eugene, Enrique, Larry, Jacob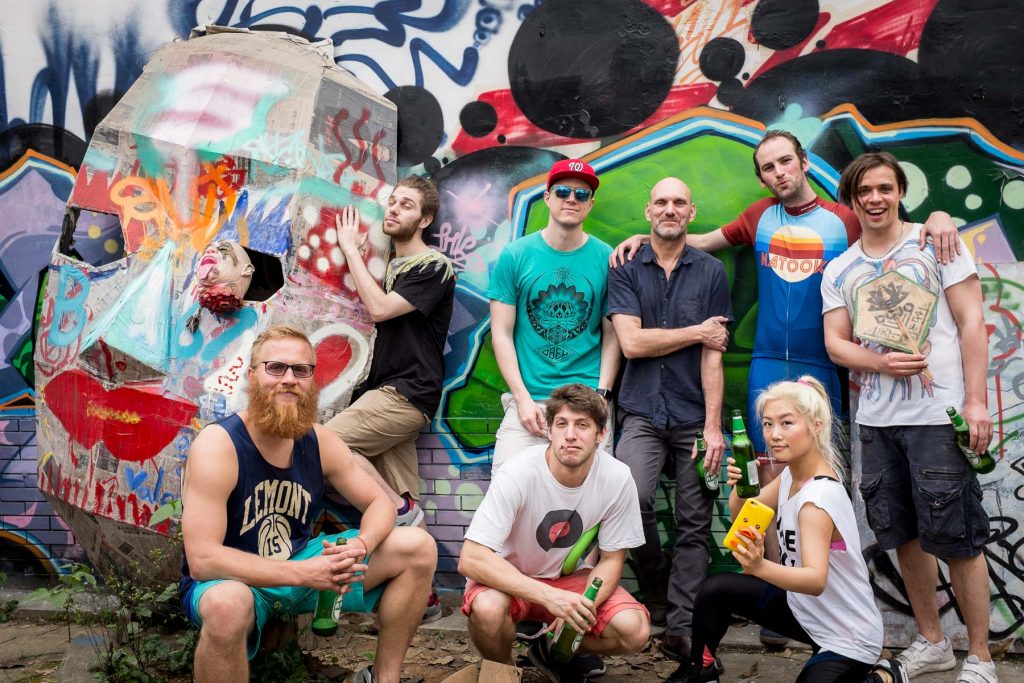 Memories at Dojo
Halloween Dojo: dopest shit ever! With so much variety in music and people! The house really had that magic. You're walking from this room to another and you know that every other step you take is taking you to another different level. – Jose
It isn't july 4th without fireworks.. so lighting fireworks at Dojo after they were officially banned within 3rd ring road is definitely up there. It's true what they say, you shouldn't operate fireworks while inebriated (although the chinese instructions were very instructive), but miraculously no one got hurt. And someone filmed it with fantastic audio (which is the only reason i remember it). That's Dojo magic. – Anonymous
What I loved about DOJO was that, although a small, core group of people spearheaded the parties, the spirit and result came from the help of others outside that group (thank you!!). My fondest memories actually happened during the prep period (usually 8 hours before the party actually started), where the kitchen crew and others would slice ingredients, make jello shots and jungle juice, arrange furniture, blow up balloons (and bouncy castles!), and decorate lights and other funky stuff, all while sipping a few pre-game beers and tossing the frisbee. Oh, and once we used a helium balloon to send off a small box that included inside: 2 cigarettes, 102.5 kuai, a prostitute card, and candy. Good times, good times… – Julius
DOJO is my first party of my life. – Anonymous
Since I first moved to Chengdu in 2013 ,Dojo created the best parties in the past 3 years in Chengdu city. I had fun and worked with these great & professional people. Love & peace. Thanks to Dojo. – Layla
Many fond memories… One standing out was after all the nights events having a moment with Bromeo and Juliet calling out to each other from first and second floor. Nothing like adopting another alias in this magical place and being straight up ridiculous about it. Or lighting off the fireworks at fourth of July and running away from them in the mud… Gonna be hard to top that. – Austin
Hearing DJ LIU LIU play the BANANA song and sprinting from the bar into the living room thinking, " IS THIS REALLY HAPPENING??" OMG OMG ERMAHGAWD!!! DOJO MOJO STAND UP!!! – Aminah
During one of my first Dojo Bedroom Sets i kept singing R Kelly's "I believe I can fly" with a voice pitch fx on the mic. I became very enthusiastic about it and almost fell out of the window. Thanks Hise, for saving my life/health. Won't forget this. – Marty Be
One of the most memorable nights for me was the night I met my girlfriend, Cassidy, in the summer of 2014 at Dojo. This was the second event where we had a gigantic bouncy castle in the courtyard outside of the house. After finishing my dj set in the living room of the house I went outside to cool off, and ended up inside the bouncy castle, talking to my friend Gas. While we were talking, a very tall European girl jumped into the bouncy castle and ran into me at full speed. I bounced against the wall of the castle and fell, with her on top of me. She suppressed all of my efforts to get up, and I remember seeing the determination in her red face as she looked down upon me, dripping sweat onto my face. After a moment of struggling to find leverage unsuccessfully I noticed a small crowd of people around the bouncy castle photographing us. When I finally freed myself, I introduced myself to her, still red-faced and sweating. We exchanged WeChat contacts and started dating shortly afterwards, and are still together. – Charlie
"Inside Dojo" Video
Photos from Dojo