It's been almost ten years, but I'm back in Vietnam. I'm surprised both by how long it took me to return to this country, and by how little it's changed. When I was first here, I found Vietnam difficult to travel in. Compared to neighboring countries like Thailand and Laos which I've traveled through extensively, I found Vietnam to be callous and opportunistic (in particular, I described feeling like a 6'5″ ATM machine). Fortunately I haven't noticed as much of that on this trip, I've met a lot of pleasant people already, and the costs are low. To give you an idea: it's nearly 6pm on a Tuesday afternoon and I've spend about $7 today on two meals and one coffee. The AirBNB where I'm staying is a simple private room in an apartment two blocks south of the Hoàn Ki?m Lake, at the historical center of Hanoi which costs about $10/night.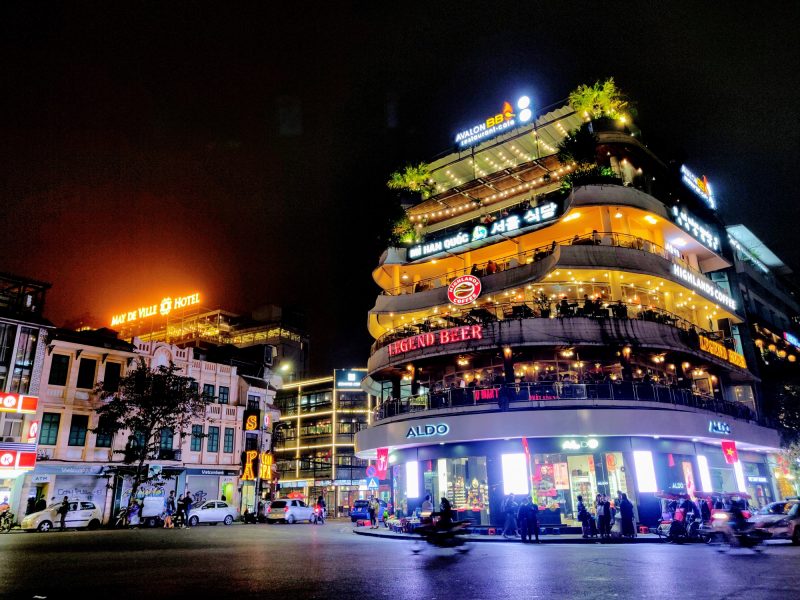 Although I first arrived in Hanoi a few weeks ago, I took a night train with Hika to Da Nang, a central Vietnamese city famous for beaches and its history as a French colonial port. I caught up with a British friend I hadn't seen in years there, and then took a public bus to Hoi An, another beach city which is only an hour away. I found Hoi An to be a much nicer destination. A smaller place, with far fewer people, small bike-able streets, and quieter beaches. The night train we took to Da Nang was a sleeper train, with $30 tickets and about a 15 hour journey. It was very enjoyable, and included almost no other foreigners on the train. It was all wooden, which was a nice touch. In the middle of the night we took a walk on the train to the dining car, where we found the sole worker playing with his phone while sitting near a pile of stacked dry goods almost as tall as I am. I asked if they had a menu, to which he replies "What is it that you want?" Welcome to the wooden train in Vietnam. Two beers, please.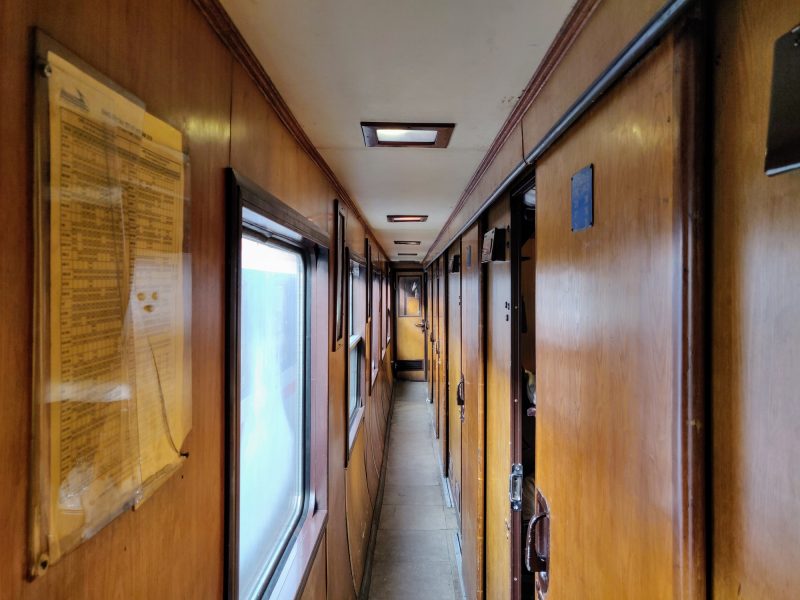 On this trip, we made the decision not to go to Saigon. There are a few reasons for that, but the biggest one is the geographic distance involved with traveling to the south of Vietnam. It's very far away, and I'd prefer to not take a domestic flight if I don't have to, and it's not my favorite part of the country by any stretch. I published a blog post about Saigon when I was there in 2009. When I re-visited this post recently I was shocked to see that I wrote that a 60-minute massage cost under $3 at the time. In Hanoi now it is about $12.
Overall this has been an enjoyable trip, but to friends and family who'd visit this country, I'd probably recommend Thailand first. Although Vietnam has unique destinations (especially in the north, like Sapa and Hanoi), Thailand is an easier country to navigate in, has better food (although it is great in Vietnam also), and generally friendly people. Surprisingly, I've barely used my Fuji X100T on this trip, opting instead to take almost all of my photos with my phone, a OnePlus 6T. I'll post more of those soon.